Insurers Need a Digital Backbone
The insurance industry is in the midst of sweeping change. Customer acquisition, underwriting, policy administration, billing and claims—all of these have the potential to be radically improved by digital innovations. But with so much hype around solutions and approaches, it's easy to get lost in the technology and forget that "going digital" should—first and foremost—be about creating business value.
We've all heard the testimonials that cloud, mobility, social computing and advanced analytics will help engage customers and grow the business, but creating a strategy for investing and implementing the right solutions that support your specific business objectives can be challenging.
Digital transformations start with the creation of a "digital backbone." This is the architecture built out of the right cloud-based services, smart platforms, agile processes and automation capabilities to enable digital insights key to insurance firms and the interactive experience today's customers expect.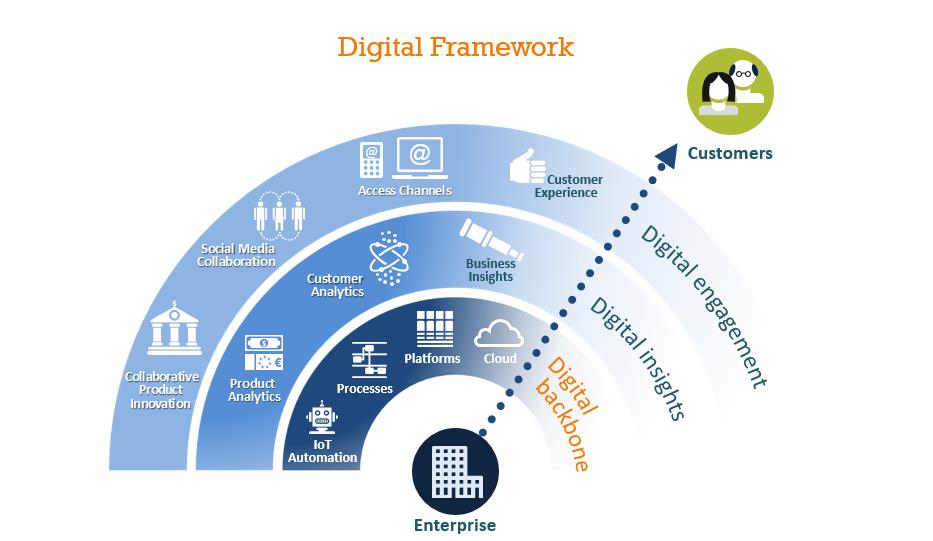 But creating a digital backbone is not a one-size-fits-all proposition, especially when it comes to adopting cloud. Many of today's most innovative solutions are cloud based, and determining where and how to leverage these solutions can make the difference in being able to taking full advantage of the speed to market the cloud enables. Though it has proven to offer benefits to insurance companies, it is important to note that cloud is not always cheaper. Cloud pricing is highly sensitive to usage—the higher the usage of a public cloud, the higher the cost (and most likely higher than if deployed internally).
An important first step in creating a digital backbone is assessing and modeling the utilization of an application's workload to determine whether it makes financial sense to deploy in the cloud. After reviewing your application portfolio, you may find that an optimal deployment model is a careful balance between public and private cloud and your own datacenters. With a cloud assessment framework in place, evaluating Platform-as-a-Service (PaaS) and Software-as-a-Service (SaaS) solutions becomes much easier as well.
Digital transformations also require adoption of agile development processes and agile-based team structures. An agile team is made of up of members of business and IT with end-to-end responsibility for a single task or requirement. These teams create an ecosystem of resources that go a long way in enabling innovation and speeding delivery times. Because an agile-based team needs minimal supervision, it can operate with a higher sense of ownership and maturity and little dependency on others outside the team. The goal here is to increase speed to market, which is increasingly essential for insurance companies hoping to gain competitive advantage today.
Creating a digital backbone and transforming your legacy infrastructure into a cloud-ready, agile-enabled environment starts with answering the following questions:
What are my current costs?
What applications should I keep, shrink or eliminate entirely leveraging PaaS and SaaS solutions?
What should I move to the cloud and what should I keep in traditional datacenters?
What's the return on investment for my target future state?
Any insurance enterprise considering a digital transformation needs a strategy and an implementation roadmap that details the program timeline, service management design and other change management programs required to transform to the new delivery model. If you're wrestling with your digital strategy, ISG can help. Contact me to discuss further.