Change how you source. Orient yourself with data. Expand your options. Align with the best thinking in the market.


Read the White Paper:
Collaborate to Innovate: The Future of Sourcing Begins Now

Listen to the Podcast:
ISG Partner, Jeff Augustin and Director James Burke Discuss the Future of Sourcing.
In today's dynamic, global marketplace, new technologies and services are disrupting nearly every industry. Enterprises and public sector organizations must leverage new and advanced capabilities to reach their customers, gain market share and grow their revenue potential.
You need a sourcing solution that can keep up – one that gives you the confidence you need to make the right decisions – even in a changing market.
ISG FutureSource™ is that solution.
"ISG FutureSource™ is more than a methodology, a set of tools or a series of contract templates and forms – it's an entirely new approach to sourcing."
–Mike Connors, Chairman and CEO, ISG
ISG FutureSource™ is a unique and comprehensive sourcing solution that helps enterprises and public sector organizations evaluate their business requirements, identify desired outcomes, fast-track the provider identification and selection process, collaborate with providers on developing the right solution, get to a signed contract and transition operations faster than ever before.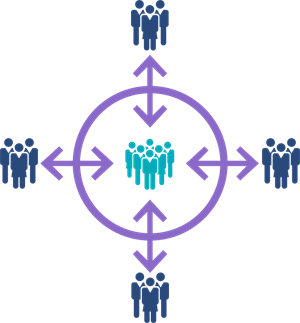 First, ISG FutureSource™ will help you look inward by assessing your organizational readiness for sourcing and create a list of positive outcomes to guide decision-making.
Second, ISG FutureSource™ will help you look outward at what is possible. By drawing on the best of industry-leading data and market intelligence from ISG Research, ISG FutureSource™ fast-tracks the provider identification and selection process and ensures close operational and cultural alignment.
The result: A sourcing decision that delivers more innovative solutions to achieve your business needs – and a strong, sustainable partnership to help you get ahead.
"ISG FutureSource™ allows us to condense the time between initial sourcing decision and becoming fully operational – while delivering better overall solutions that achieve the best business outcomes."
–John Buscher, ISG Partner

Want to know more about ISG FutureSource™?