Workplace services is undergoing a great metamorphosis. The IT service desk, field support and related software management services are not disappearing, but they are definitely changing shape. If you haven't looked to the market to improve your workplace services, now's the time. Enterprises that are using today's innovative solutions are increasing customer satisfaction by up to 30 percent, increasing mean time to resolution by 30 percent and reducing service desk costs by up to 40 percent.
How? Three big answers:
Hyper-automation, cognitive computing and retail-inspired customer engagement.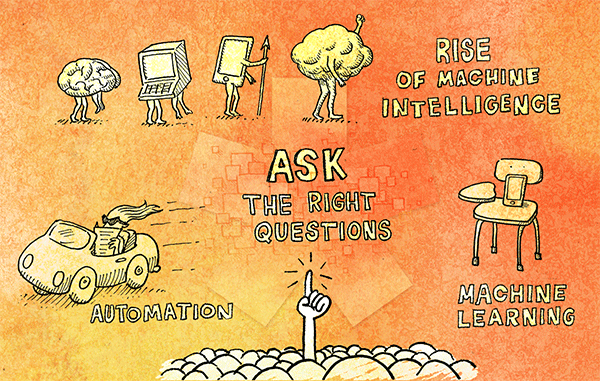 Automating support for incident resolution and service requests—from logging the request to retrieving documentation, executing required actions and updating the documentation—greatly reduces response time. Lower response time equals happier customers. And, when software is assigned to handle routine tasks like routing and assigning service-request tickets, conducting automated online chats and generating resolutions based on similar, previously solved issues, IT personnel can focus on higher-value work. IT personnel unchained from the service desk equals lower costs.
Cognitive computing technologies are upending the traditional service desk and call center operating model. Virtual "cognitive agents" like IPsoft's Amelia or IBM's Watson are using natural language processing and machine-learning artificial intelligence to provide near-instant responses to service desk inquiries. Some enterprises report they are using Amelia to handle the majority of their incident and service requests. And as the technology advances over time, virtual software agents are able to answer increasingly complicated questions.
As employee behavior changes so must the support services. When we study customer satisfaction with service desks by call type, we find customers are the least satisfied with calls related to mobile device connectivity and mobile application access, especially as it relates to the use of their own device for work. These are today's support issues. Many organizations are finding an "IT Genius Bar," much like Apple's tech support station that puts the service desk in a visible and accessible location, can increase user productivity, improve customer satisfaction and rebrand the service desk function. Many IT Genius Bars also offer vending machines loaded with computer peripherals and laptop accessories (keyboards, mice and batteries) that can replace the traditional and time-consuming work of hardware troubleshooting.
Workplace services is a different animal today. Instead of striving for first call resolution, today's service desks are striving for no call resolution in which cognitive computing, automation and accessibility to retail-like customer service can prevent incidents from happening in the first place.
These emerging technologies and customer innovations not only save money but improve the employee experience and provide the kind of velocity an organization needs in today's fast-paced business environment. ISG can help bring your service desk contract into the digital age. Contact me to discuss further.
About the author


Jim has in-depth experience in assessing and managing complex IT Infrastructure engagements focused on helping corporations achieve their business objectives. He offers expertise in strategy assessment and development, statement of work, service level agreements, business-driven RfP development, transactions, contract negotiations and transition planning across IT Infrastructure areas and expertise in IT service management integration. Jim has worked with global enterprises in the automotive manufacturing, banking and financial services, healthcare, utilities, aerospace and retail industries, focusing on collaborative techniques with clients and service providers to achieve the desired business outcomes. He recently led the negotiation of a large infrastructure contract with a utilities company and a cloud computing transition. Included in this successful project was the development and execution of the sourcing strategy, assessment and transaction process and project management, negotiation strategy development and financial proposals and executive leadership communication. Jim is ITIL V3 Foundation certified and a thought leader on the topic of the digital workplace.