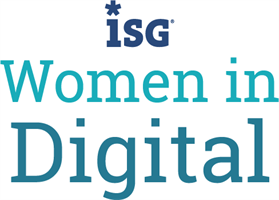 Detroit Dinner & Networking Event
Register for the event by completing the form below.
The ISG Women in Digital Dinner is a networking event for female leaders engaged in transformative programs, digital strategies, operational improvements or emerging technology.
Joining us for the Detroit event, Dr. Linda Delbridge, ISG Director, Business Development Automation will discuss finding your way in the digital space – no need to ask for directions with "a little GPS" for automation. She will cover practical automation in the digital space and how to pinpoint where you are and what to do next.
Date: Tuesday, October 29, 2019
Place: Detroit Foundation Hotel (Apparatus Room) | 250 W Larned St, Detroit, MI 48226 | 313-800-5600
The Apparatus Room bridges the old and the new, offering iconic New American cuisine. Join us for a 6-course tour of the Chef's Dinner Menu served family style to the table. The Chef uses local Detroit/Michigan farms to create his menu. He and Wine Sommelier work together to pair the menu with in-house wines to enhance the flavor of each dish.
Agenda
5:30 pm - Refreshments
6:30 pm - Dinner and Discussion
• Appetizer: Welcome - Michelle Mack

• Entrée: Practical Automation in the Digital Space - Dr. Linda Delbridge

• Dessert: Women in Digital Communities - Michelle Mack

8:00 pm - Closing Message
We at ISG are excited to share our growing presence of Women in Digital — connect with us October 29th.