Women in Digital – Minneapolis Dinner & Networking Event
Register for the event by completing the form below.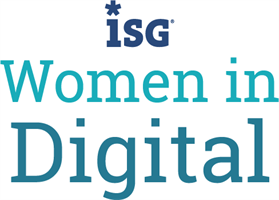 The Women in Digital Dinner group is a networking opportunity for female leaders that have recently or are about to embark on transformative programs, digital strategies and more. In the context of ISG's own digital journey, we will explore how to find innovative solutions, focus on the stakeholder experience, collaborate and build consensus to bring innovation forward.
Date: Wednesday, September 25, 2019
Place: Mercy Bar & Dining Room - 901 Hennepin Ave, Minneapolis, MN 55403 – 612.252.7000

Menu
6:30 pm - Refreshments
7:00 pm - Dinner and Discussion
• Appetizer: Welcome – Lois Coatney

• Entrée: Bringing Forward Innovation – Stacey Cadigan

• Dessert: Women Digital Communities – Lois Coatney

9:00 pm Closing Message
We at ISG are excited to share our growing presence of Women in Digital — connect with us September 25th.