ISG Automation Roadshow
Road to the Summit | ISG Smartalk™ Webinar | Automation Summit | Automation Tour
We're entering the next phase of a technological transformation. Increasingly, artificial intelligence, robotic process automation and cognitive automation are influencing consumers' personal and professional lives and reshaping whole industries. Information is constantly flowing through a growing number of devices – everything from cars to machines, consumer goods, clothes and medical devices – and creating a stockpile of data. Companies will need to effectively harness this data to scale their organizations and stay competitive during these times of immense change.
Contact us to learn more.
Road to the ISG Automation Summit
Join ISG advisers and industry experts on our Road to the ISG Automation Summit to learn more about how leading organizations today are leveraging automation and the resulting data to improve productivity, increase efficiency and enhance customers experience.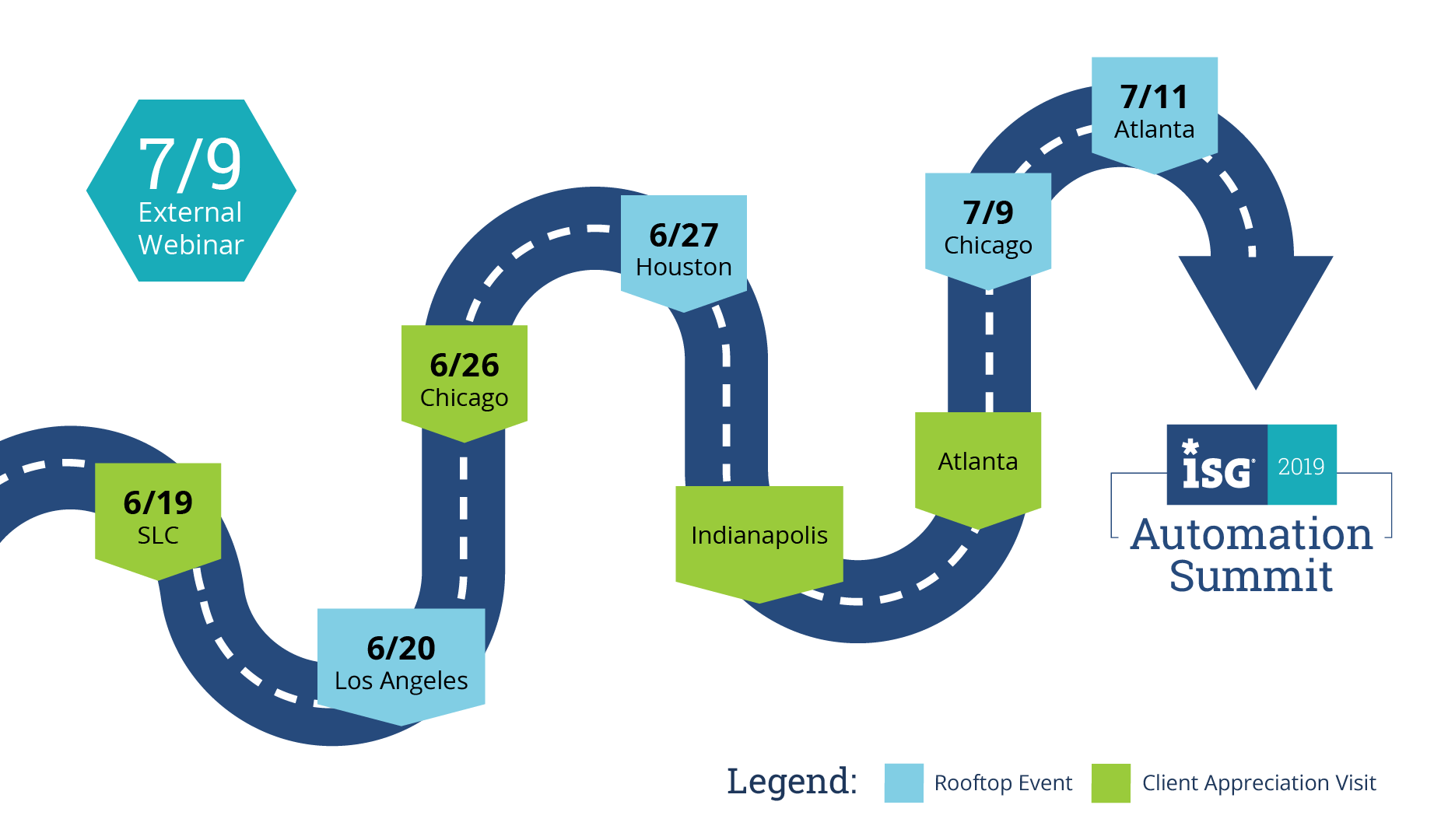 ISG Automation Summit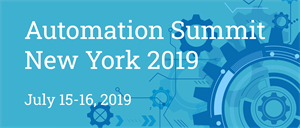 The ISG Automation Summit combines strategic guidance with practical advice about the promise and peril of automation. Robotic Process Automation (RPA) and cognitive and blockchain technologies are creating competitive advantage through improved processes in areas such as customer service, enhanced back-office operations, and warehouse management.
Attendees will leave with a clear understanding of the automation opportunity in their IT or business services environment, as well as how to build the business case and begin the process.
ISG 2019 Automation Tour
Join ISG and a select group of peers on an exciting automation innovation journey immediately following the 2019 ISG Automation Summit – at no cost to you or your company – to discover how 3 leading companies in the New York area are using automation in innovative ways. We will take you behind the scenes to learn first-hand some of the most innovative automation work taking place today. Along the way, you'll hear from automation leaders, establish connections with peers and potential partners, and gain insights from ISG and three of the industry's foremost automation vendors. You'll leave the tour armed with energy and ideas that you and your organization can use to advance automation with innovation!
Sign up now! Space on the tour is limited to ensure a highly collaborative event and for each participant to optimize participation. This will be a relaxed, stress-free "trip"— ISG and the sponsors have taken care of every detail – transportation, meals and each interactive innovation showcase. You'll have plenty of time to enjoy the experience and network with peers facing the same automation challenges and issues.
ISG Smartalk™ Webinar
Top 10 Pointers for Shaking Out the Hype vs. Reality of AI
There is a lot of talk about artificial intelligence (AI) these days. Much of it is misinformation and misunderstanding about what AI is, what it isn't, what it can do and what it can't. You need to be able to separate fact from fiction.
Want answers? Want clarification? Then you'll want to attend ISG's upcoming webinar, Top 10 Pointers for Shaking Out the Hype vs. Reality of AI, on July 9th at 12 PM EDT.