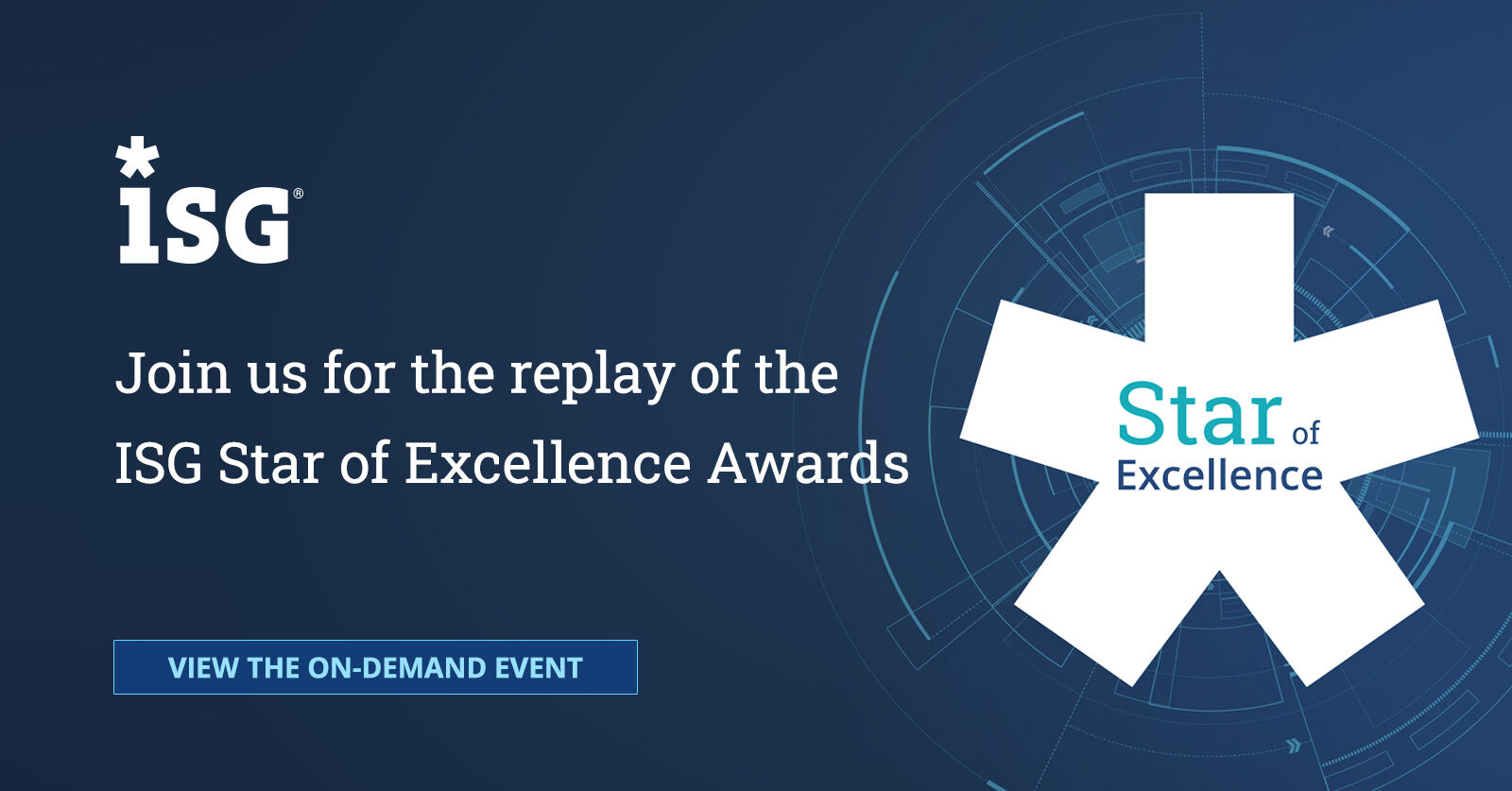 ISG Star of Excellence Awards™
Wednesday, September 9 at 10:30 AM ET, Virtual
The Star has arrived!
Join the Global ISG Leadership Team as we share insights from the 2020 industrywide voice of customer study and announce the overall, regional, technology domain and industry winners of the 2020 ISG Star of Excellence Awards™.

ISG's Third Annual Star of Excellence Awards™ is a first-of-its-kind program that ranks providers on the quality of their services based on direct feedback from enterprise customers.

We look forward to the virtual event and announcing the 2020 winners.