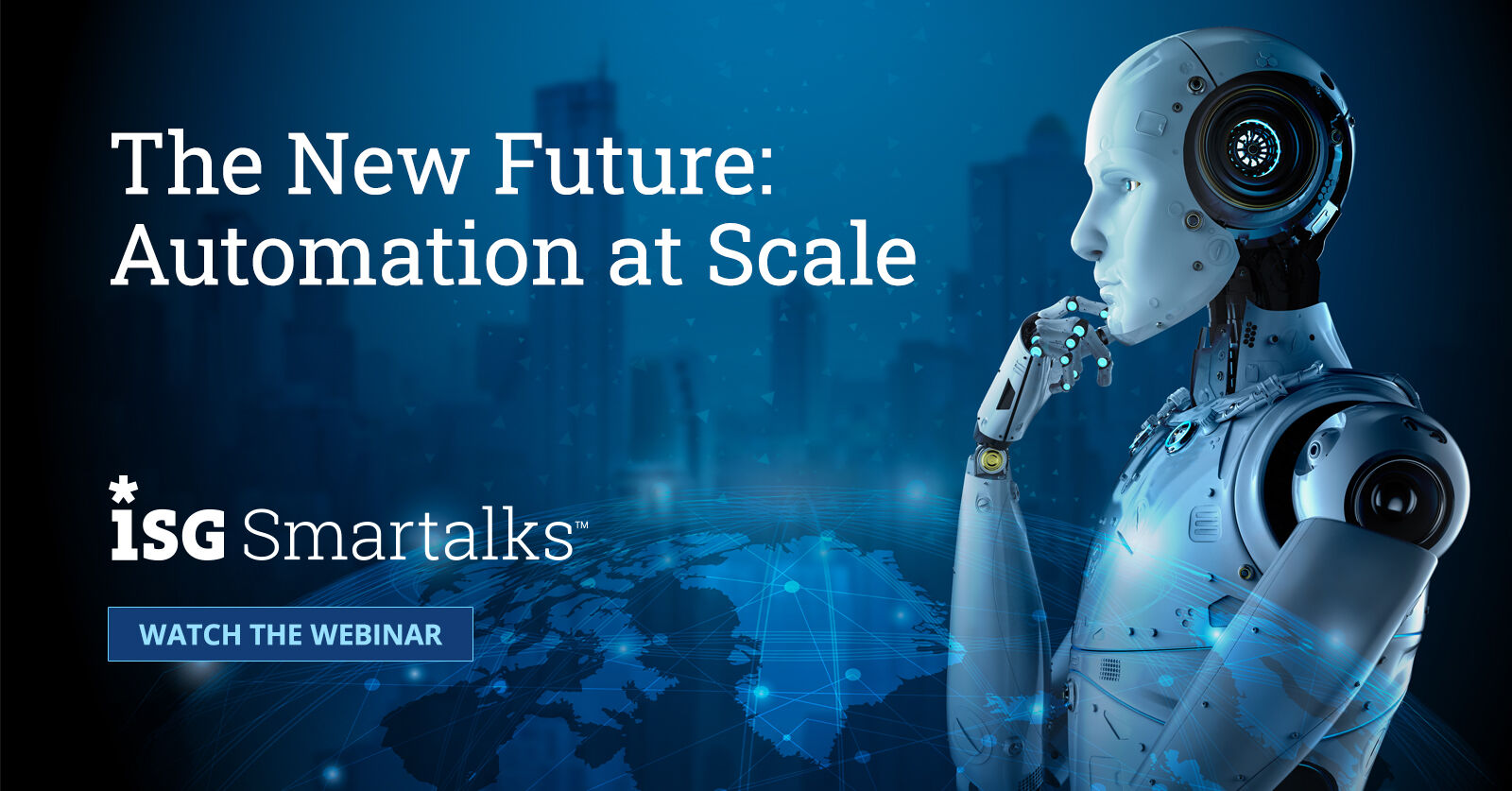 The New Future: Automation at Scale
If you could scale your intelligent automation program and get more than 200 percent of today's development output for 40 percent less time and money, would that pique your curiosity?
It did ours.
Join us for an ISG Smartalks™ webinar to hear about ISG Automation and Neuralify joining forces and how it can change the course of your automation journey. You will learn how to:
Scale appropriately and increase output at lower cost
Impact the back office and the front and middle offices
Unlock output and speed to accelerate your success
Put automation at the core of a digital enterprise
Register for the webinar to understand how to overcome challenges such as inadequate resources, poor organizational change management, lack of a solid strategy and lack of a robust use case pipeline.
Understanding and addressing these issues is the first step to scaling your automation programs for a sustained, sizable impact.