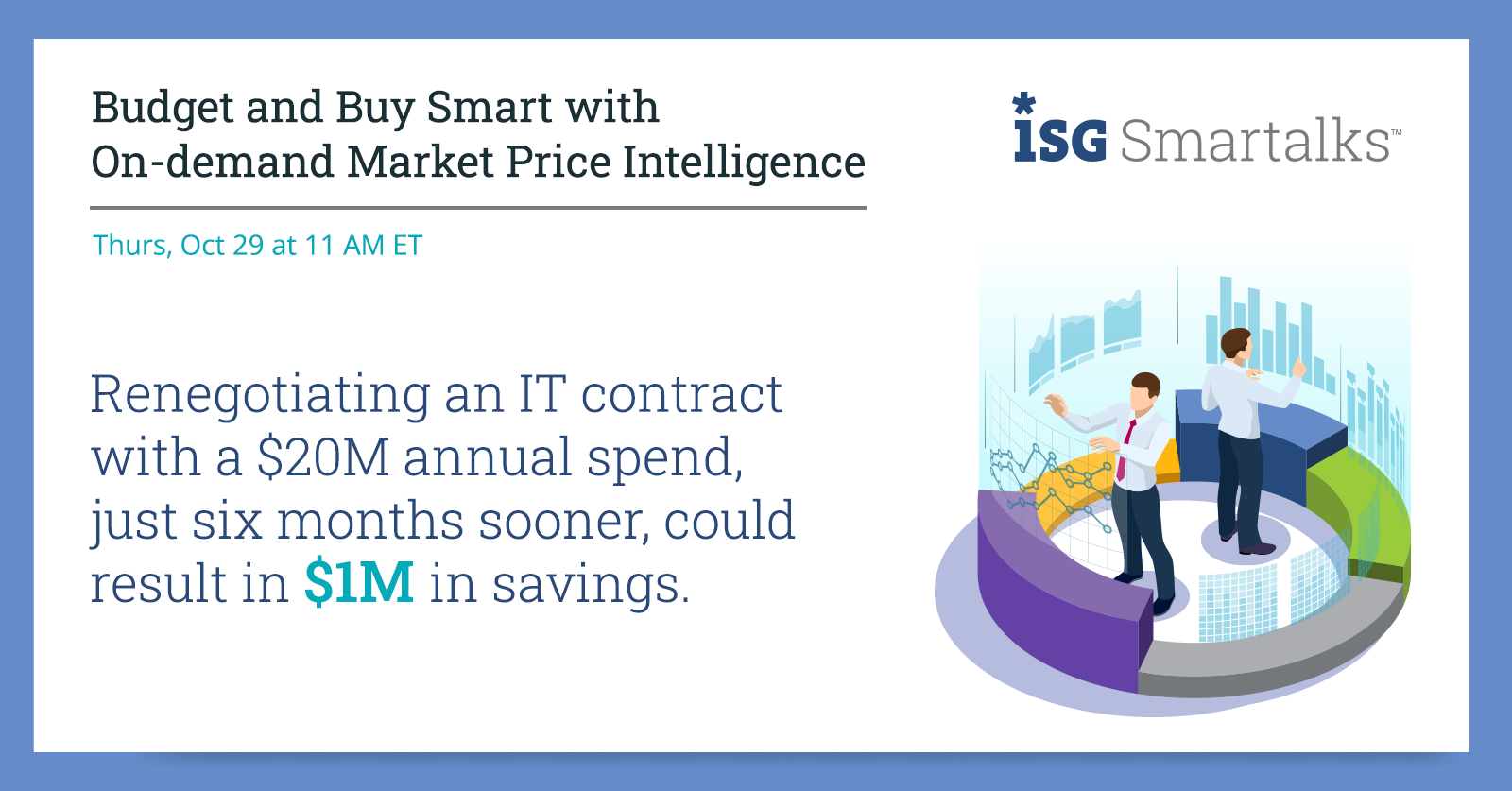 Budget and Buy Smart with On-demand Market Price Intelligence
Thurs, Oct 29, 11 AM ET, Virtual
Today's business climate requires deep collaboration between enterprises and their providers, but leaders also need to make sure they are maximizing their outsourcing spend, especially during these times of cost containment. A traditional price benchmark is simply a snapshot of a moment in time. You need reliable market forecasting and intelligence on demand so you can make smart buying and budgeting decisions.
Join our panel of experts for an ISG Smartalks™ webinar on Thurs., Oct. 29 at 11 AM ET to discuss how enterprises are using benchmarks today to identify the latest price trends for IT services and determine how their transactions measure up.
The sourcing market is changing, and your methods for doing business need to change with it. The webinar will explore:

ISG's propriety data showing pricing trends and forecasting for 2021
How ISG ProBenchmark® gives you the real-time data you need to make smart sourcing decisions
How to use the data to find cost-savings opportunities
Whether you need to confirm your current pricing is solid, plan for a budget shortfall or cost-effectively add new services, ISG ProBenchmark® can help you maximize the value of your spend.