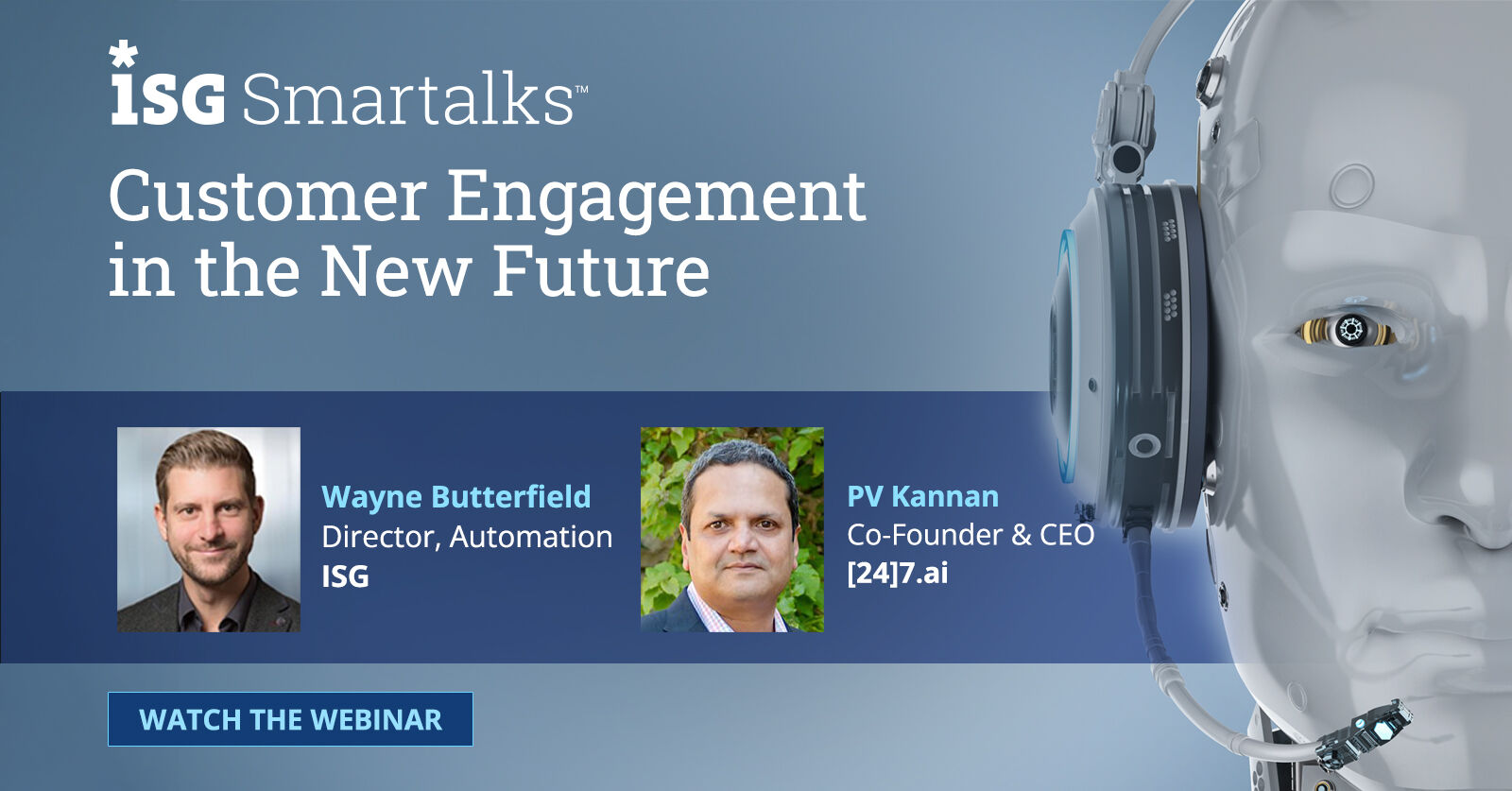 Customer Engagement in The New Future
The pandemic is posing many new challenges and among them are critical questions about the future of work. How do we support working from home? What are the equipment needs? How do we automate back-end processes to reduce the strain on customer service? How do we improve the customer experience and reduce the cost to serve?

Customer service visionary, thought leader and [24]7.ai CEO and Co-Founder PV Kannan joins ISG Director Wayne Butterfield for an ISG Smartalks™ webinar to discuss the new future of customer service.

Please join us for a live Q&A on the value of automation in the contact center, the value of text versus voice channels and how to take customer service to the next level. You'll gain a better understanding of:
What others are doing across industries
Agent/customer KPI fluctuation as a result of COVID-19
Changes in consumer/brand behavior around contact channels
Average spend on contact centers
The role automation can play
Pitfalls and challenges to expect along the way

Register for the webinar to learn about the role of the contact center in the new future and get your questions answered by customer service experts.