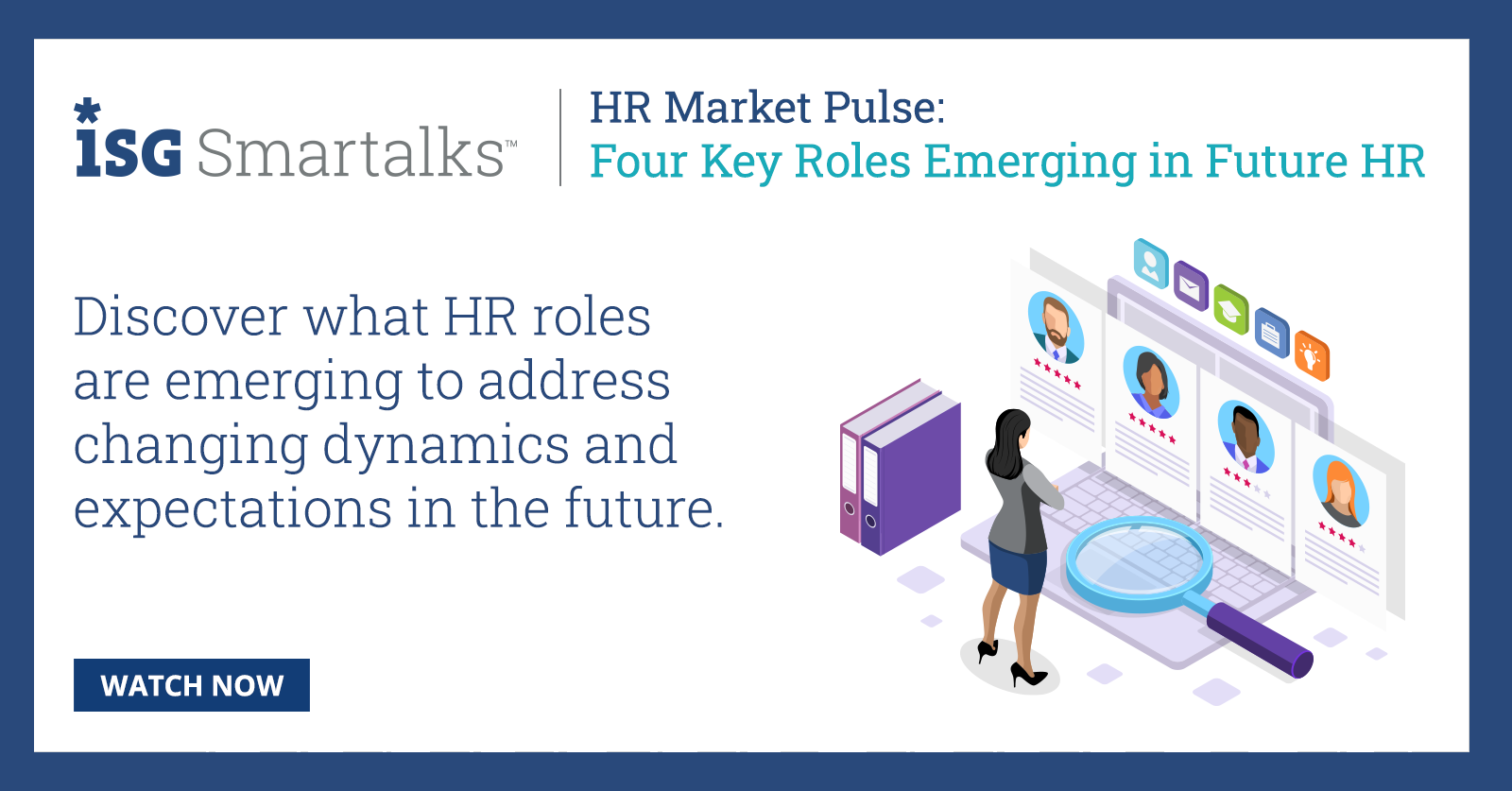 HR Market Pulse: Four Key Roles Emerging in Future HR
ISG brings you HR Peers and Market Pulse topics in 15 minutes or less, responding to questions and trends raised by HR leaders like you.
Question: Which of the following roles do you expect to gain most importance in your HR organization of the future?
Business strategist & planner
Tech architect & EXP designer
Culture/connections caretaker
People analytics wizard
Discussion Highlights: The world of work has been majorly impacted by COVID-19 and HR has been in the firing line to react and lead the organizational response. Many of the disruptions are bound to have a permanent effect on the ways we work, including WFH, flexible workforces, cost containment and the need for timely data and agility. Find out what HR roles are emerging to address these changed dynamics and expectations as we move into the future.
Please complete the form on the right to listen to this HR Peers & Market Pulse conversation.