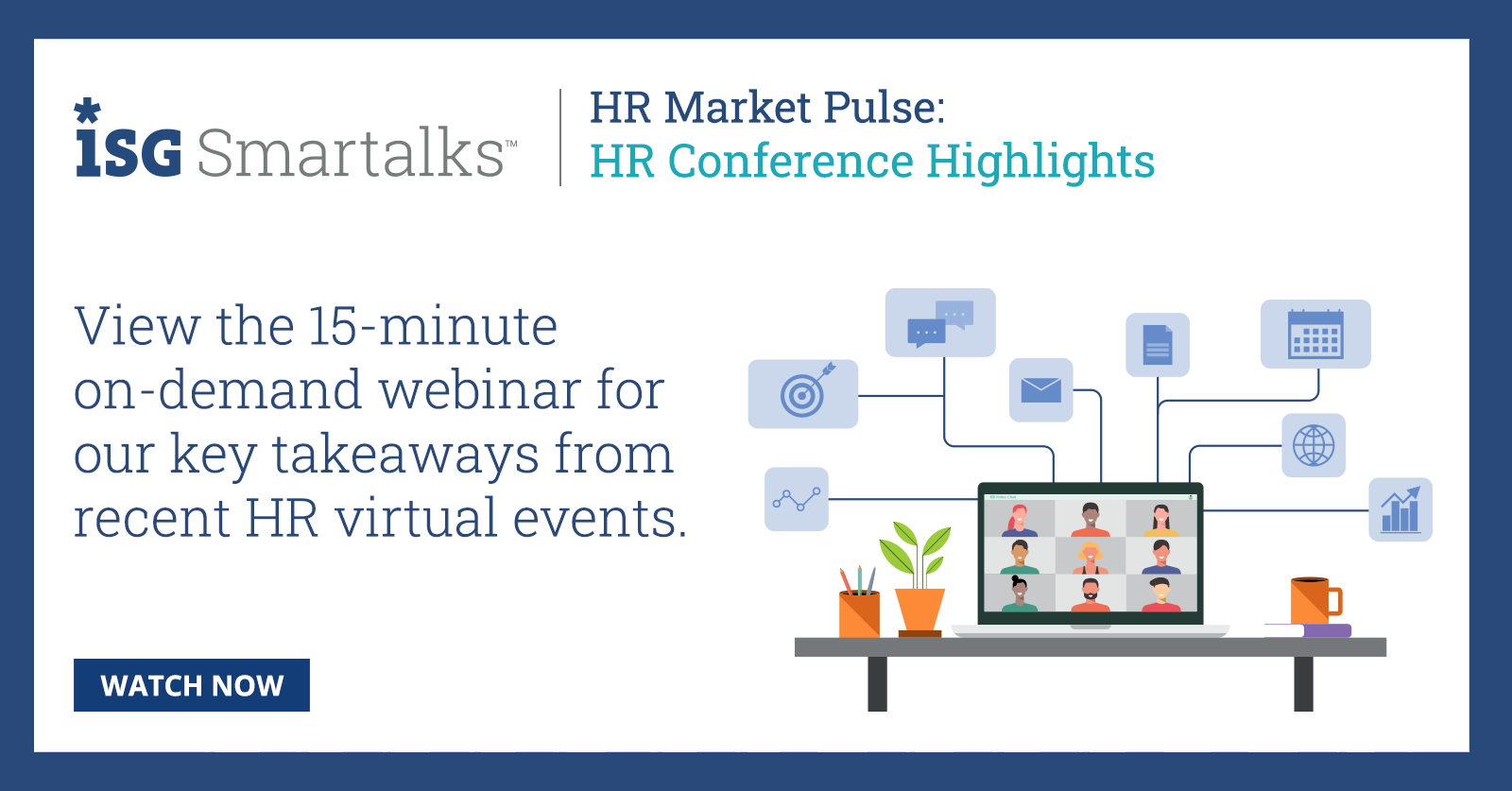 HR Market Pulse: HR Conference Highlights
ISG brings you HR Peers and Market Pulse topics in 15 minutes or less, responding to questions and trends raised by HR leaders like you.
Question: In anticipation of the giant HR Tech conference we asked:
What is a priority for HR Technology Spend in 2021?
Which of the following areas will you focus the most attention on for your 2021 transformation?
Discussion Highlights: Fall conference season was a bit later than usual this year as conference providers large and small shifted to a fully virtual format. HR Tech has come and gone with the potential for more attendees than ever between "free" registration and no travel required. We highlight top themes from this years virtual conferences and also share what we are hearing from attendees about the virtual conference experience:
Tech Poll and themes from the HR conferences
Other "hot topics" from the HR conferences
Pros/Cons of the virtual conference experience
Please complete the form on the right to listen to this HR Peers & Market Pulse conversation.