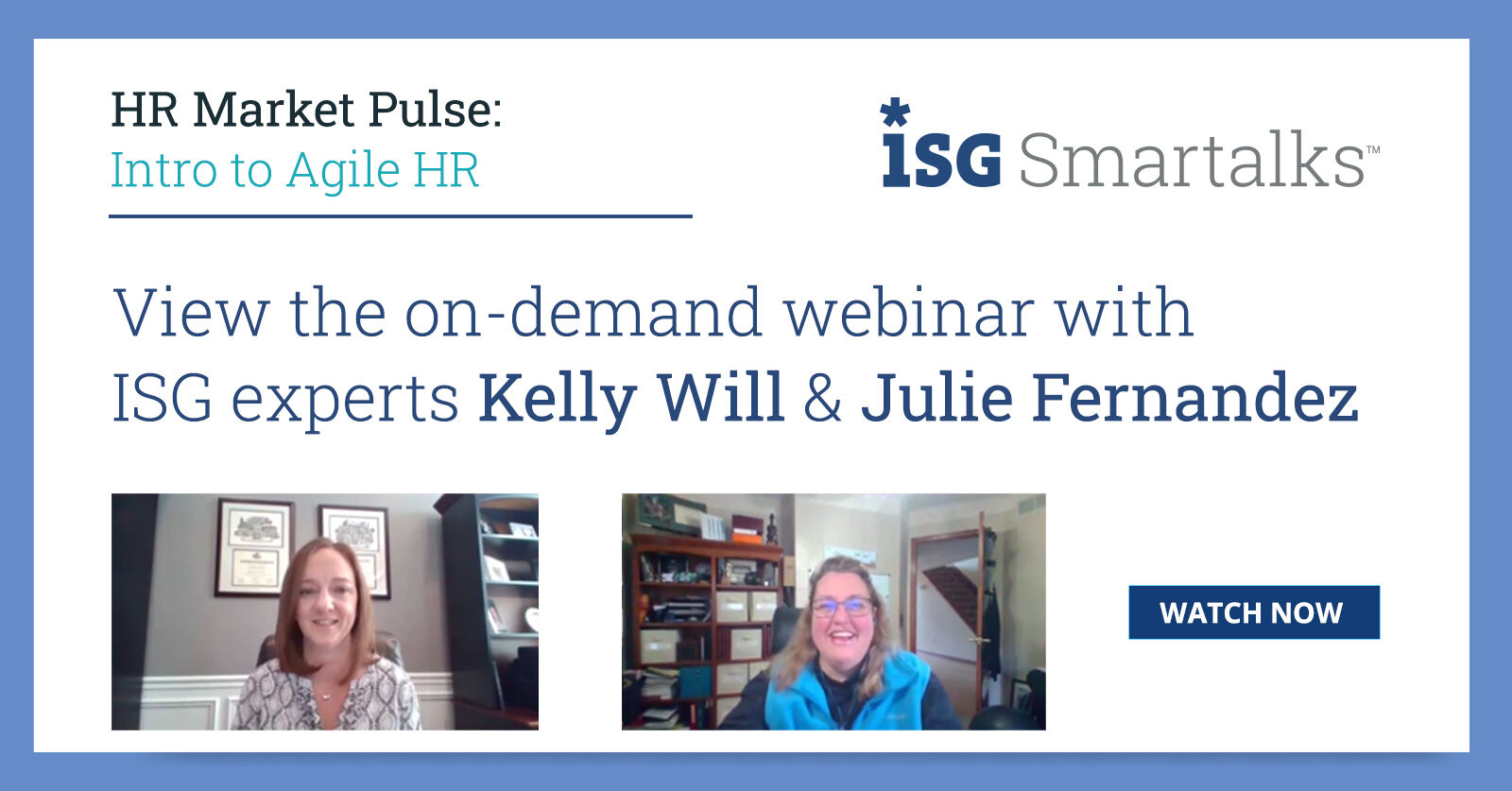 HR Market Pulse: Intro to Agile HR
ISG brings you HR Peers and Market Pulse topics in 15 minutes or less, responding to questions and trends raised by HR leaders like you.
Question: What is the biggest barrier your HR organization is working to overcome in order to become more agile?
Discussion Highlights: Recall that Agile HR was tied as the top-most priority in our poll asking about the HR Organization of the Future. So what does it mean to become "agile" in HR?
How agile HR is different from traditional HR
Common barriers to agile
Three ways to get started
Please complete the form on the right to listen to this HR Peers & Market Pulse conversation.