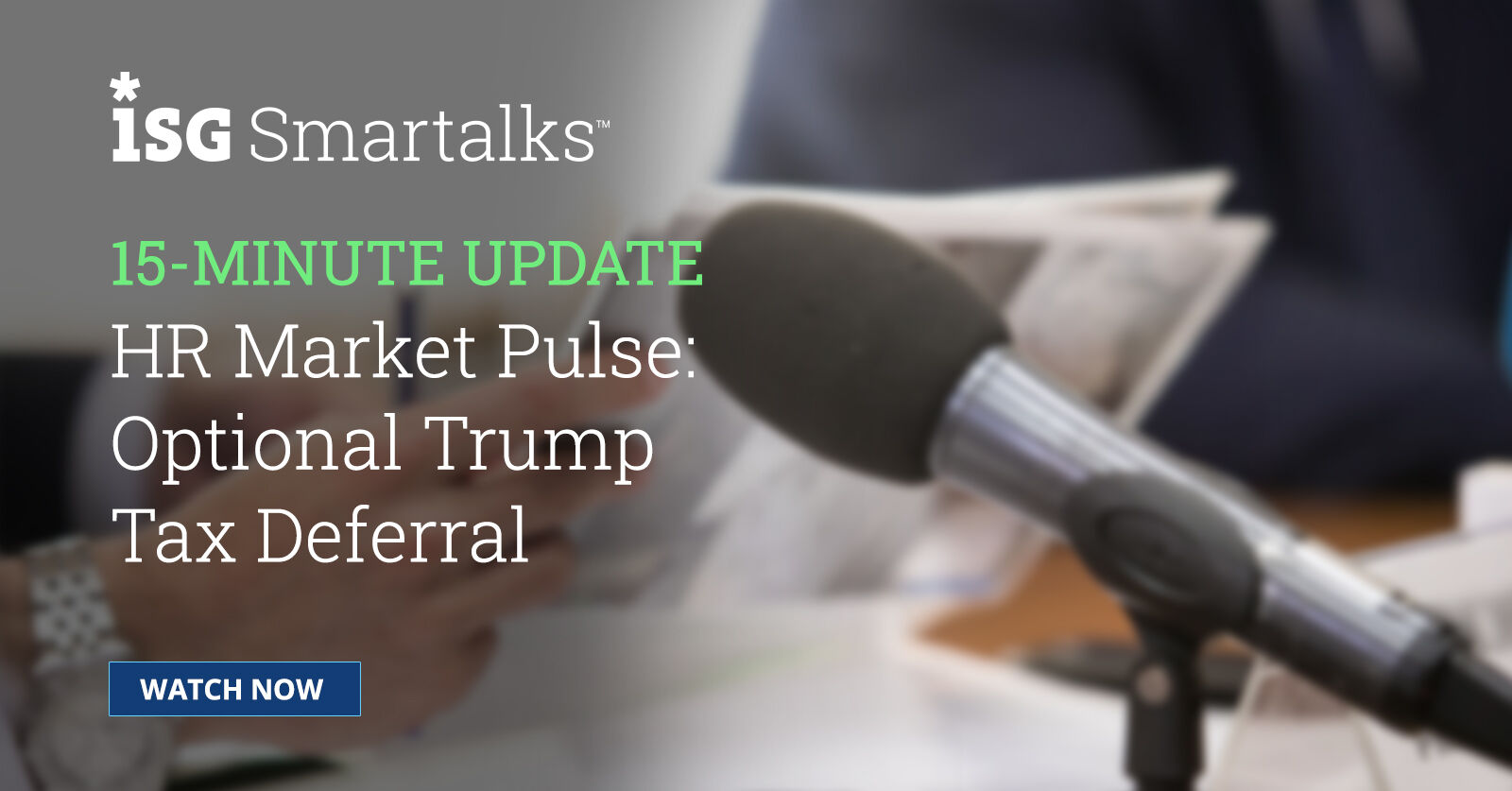 HR Market Pulse: Optional Trump Tax Deferral
ISG brings you HR Peers and Market Pulse topics in 15 minutes or less, responding to questions and trends raised by HR leaders like you!
Question: How are other companies leaning on the optional Trump Tax Deferral which begins September 1st?
Discussion Highlights:
Overview of the Optional Trump Tax Deferral
Informal Survey of Enterprise Clients
Informal Survey of Payroll Providers
Verdict and Speculation

Please complete the form on the right to listen to this HR Peers & Market Pulse conversation.