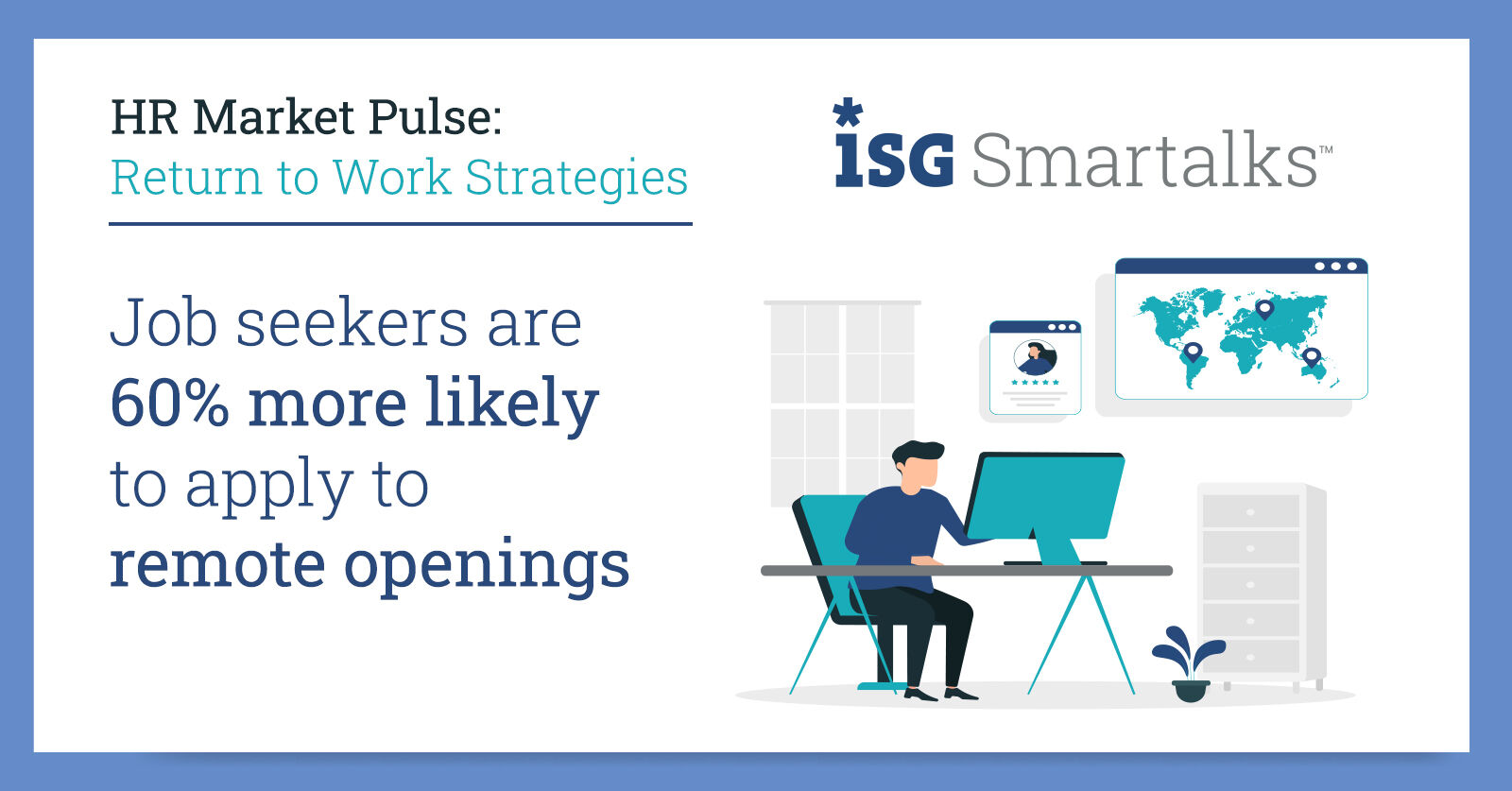 HR Market Pulse: Return to Work Strategies
ISG brings you HR Peers and Market Pulse topics in 15 minutes or less, responding to questions and trends raised by HR leaders like you.
Question: How are you welcoming workers back – return to work, new hires, temps or freelancers?
Discussion Highlights:
Poll Results from HR Peers
Work from Home
Balancing Labor and Cost

Please complete the form on the right to listen to this HR Peers & Market Pulse conversation.