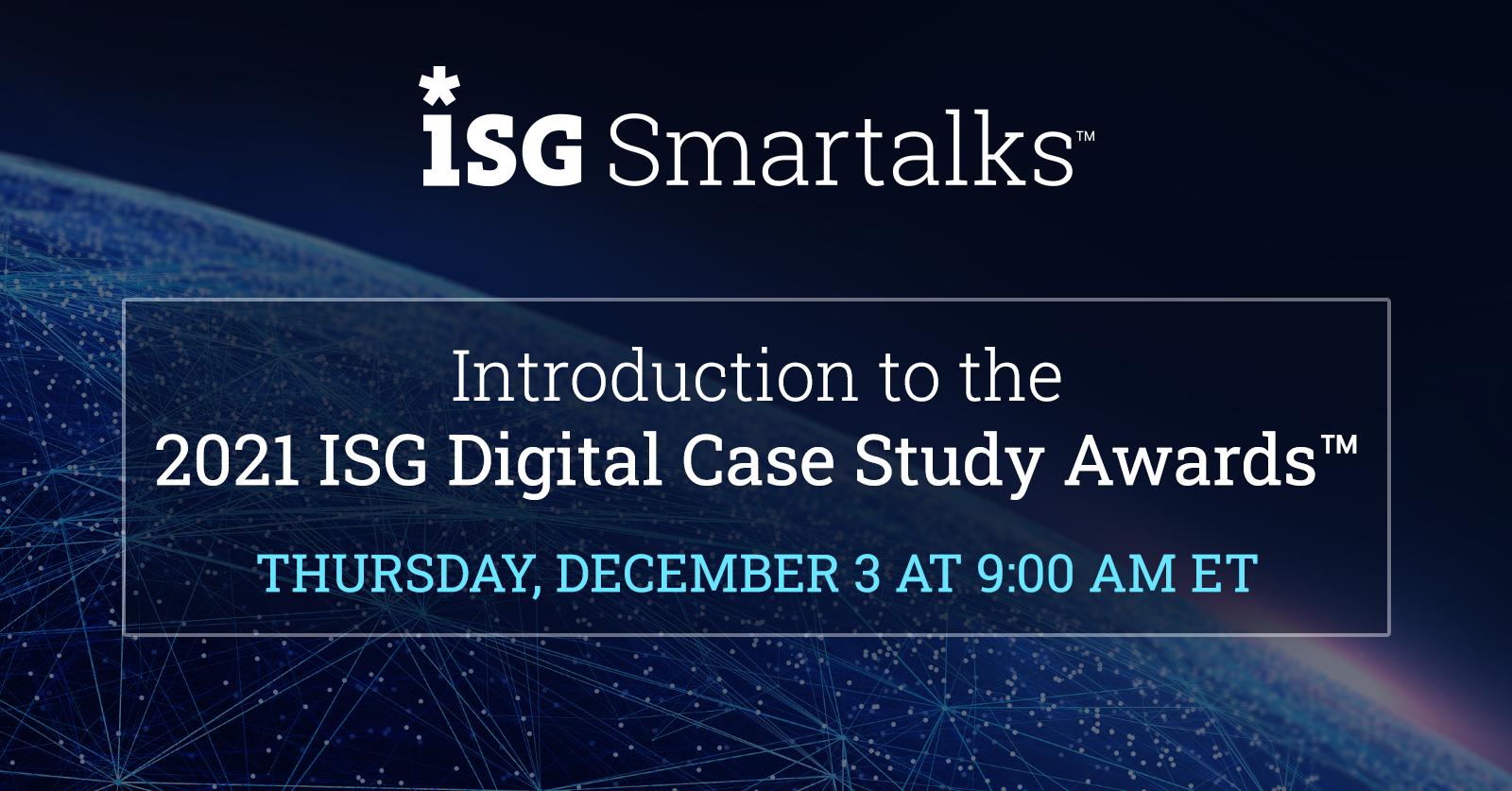 Introducing the 2021 ISG Digital Case Study Awards™
Thursday, December 3 at 9:00 AM ET
ISG is excited to introduce 2021 ISG Digital Case Study Awards™, which recognizes unique and innovative digital transformation solutions in the sourcing industry today. The awards showcase best-in-class digital stories to the enterprise and advisory community. It's an easy way to share your organization's good work with the world!
In 2021 we're taking an industry approach, with ISG vertical leaders actively participating in the evaluation process. We've also added new award categories and offerings to help you take greater advantage of the ISG Digital Case Study Awards™ recognition.
Join us for a webinar as we review:
Evaluation criteria
Timelines and due dates

How to submit your case studies
What winners and their clients will receive
Please complete the form on the right to register. We look forward to talking with you on December 3rd.