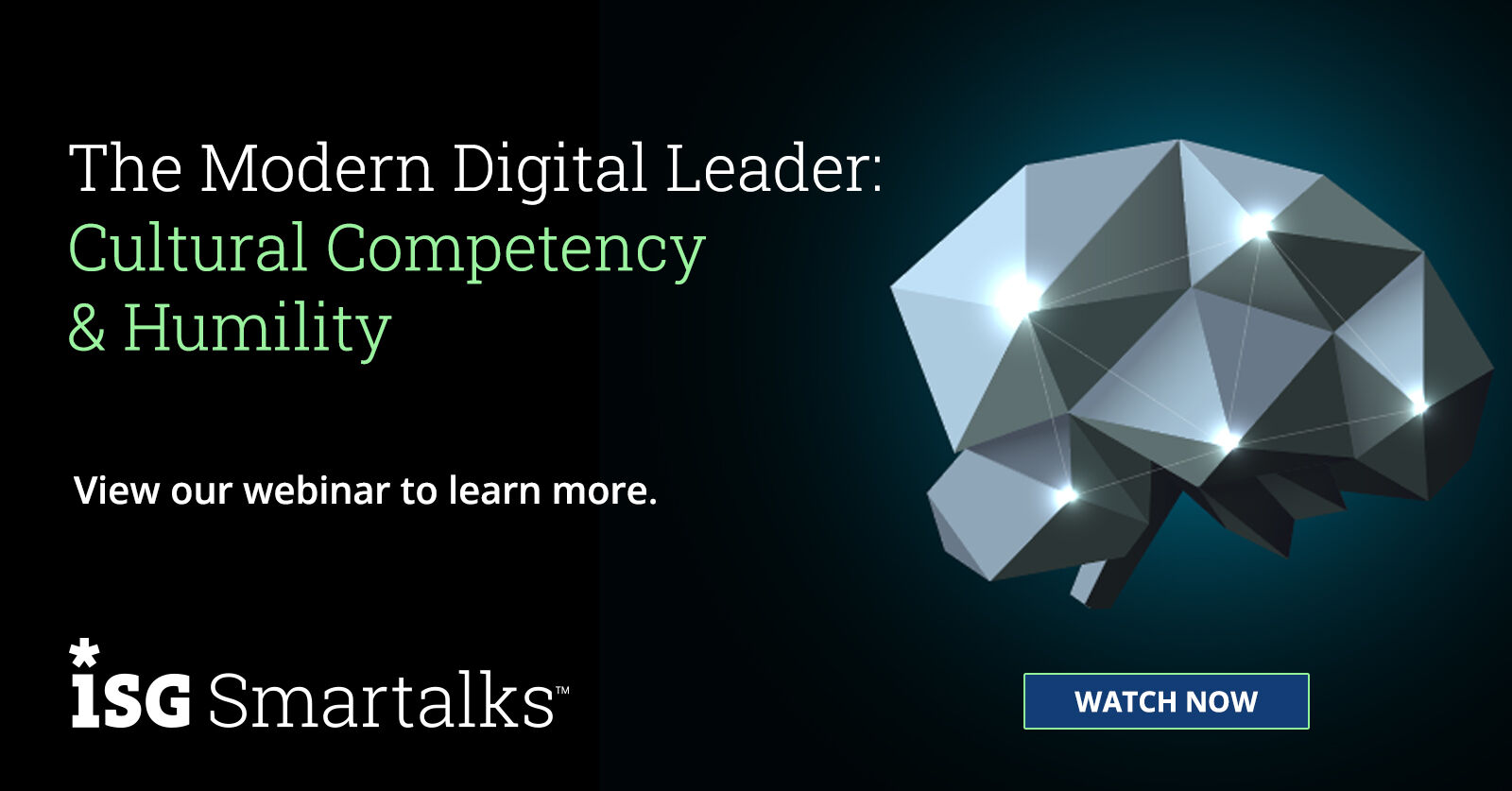 The Modern Digital Leader: Cultural Competency & Humility
If you are like many companies working toward digital transformation – making all the right technological moves but not getting the expected results – it may be time to look at the human side of digital.
Effective C-suite executives today must develop emotional and conversational agility. This is not simply a new name for what we used to think of as "soft leadership skills." It's a powerful approach to creating a resilient and humble organizational culture that embraces continuous evolution to meet consumer needs.
Join ISG experts Ola Chowning and Missy Lawrence-Johnston and their guest CSL Behring Group's VP, Head of Digital Strategy Implementation, David Christie for a webinar to discuss how to:
Apply brain science to become a more effective Product & Technology leader
Coach C-suite leaders and prepare your firm for organizational effectiveness
Empower your team to improve its culture, virtual leadership and diversity awareness
Achieve emotional and conversational agility
Realize the full benefits of your digital transformation. Register for the webinar today.