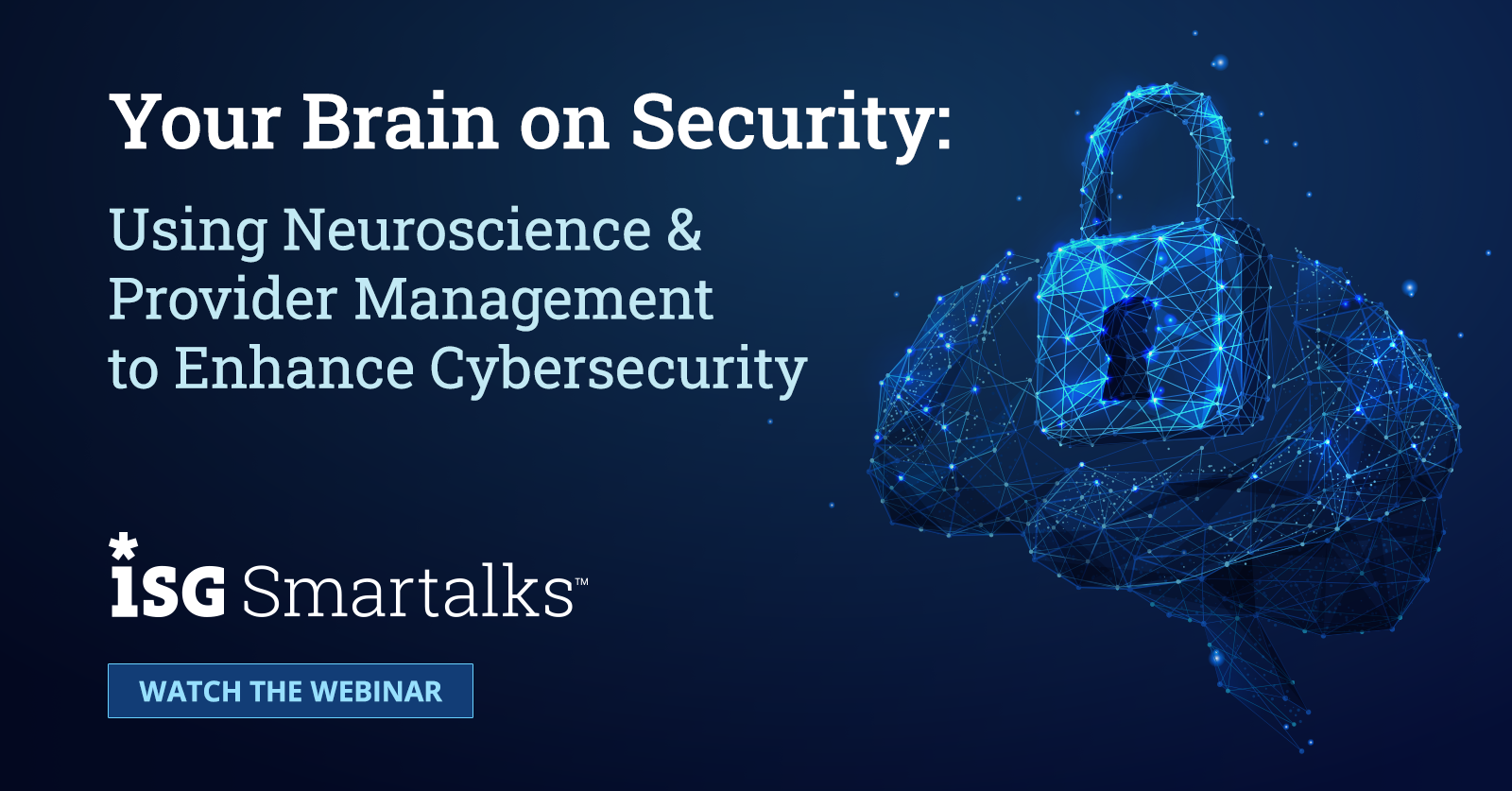 Your Brain on Security: Using Neuroscience and Provider Management to Enhance Cybersecurity
Thurs, Sept 17, 11 AM ET, Virtual
More than half of all cybersecurity breaches are social engineering cyberattacks that wreak havoc inside an enterprise – and they happen even in enterprises that should know better.
But cybersecurity technology can protect your enterprise only so far. Your approach must include the right mix of technology, governance and employee training to be truly safe.
Join our panel of experts for an ISG Smartalks™ webinar to discuss how to leverage both neuroscience and provider governance to reduce risk, curtail threats by bad actors and prevent employees from being tricked or making bad decisions.
We will discuss immediate actions you can take to improve your cybersecurity profile, including how to:
Create new neural pathways for employees to improve the cybersecurity mindset of your workplace
Use third-party management and governance to ensure provider security
Review all vulnerabilities and test your people and systems regularly
Establish a cybersecurity center of excellence and security communities of practice
Facilitate "cybersecurity by design" and "cybersecurity by default" as your market differentiators
Register for the webinar to discover how to avoid the catastrophe of a cyberattack that could put your enterprise, customers and reputation at risk.