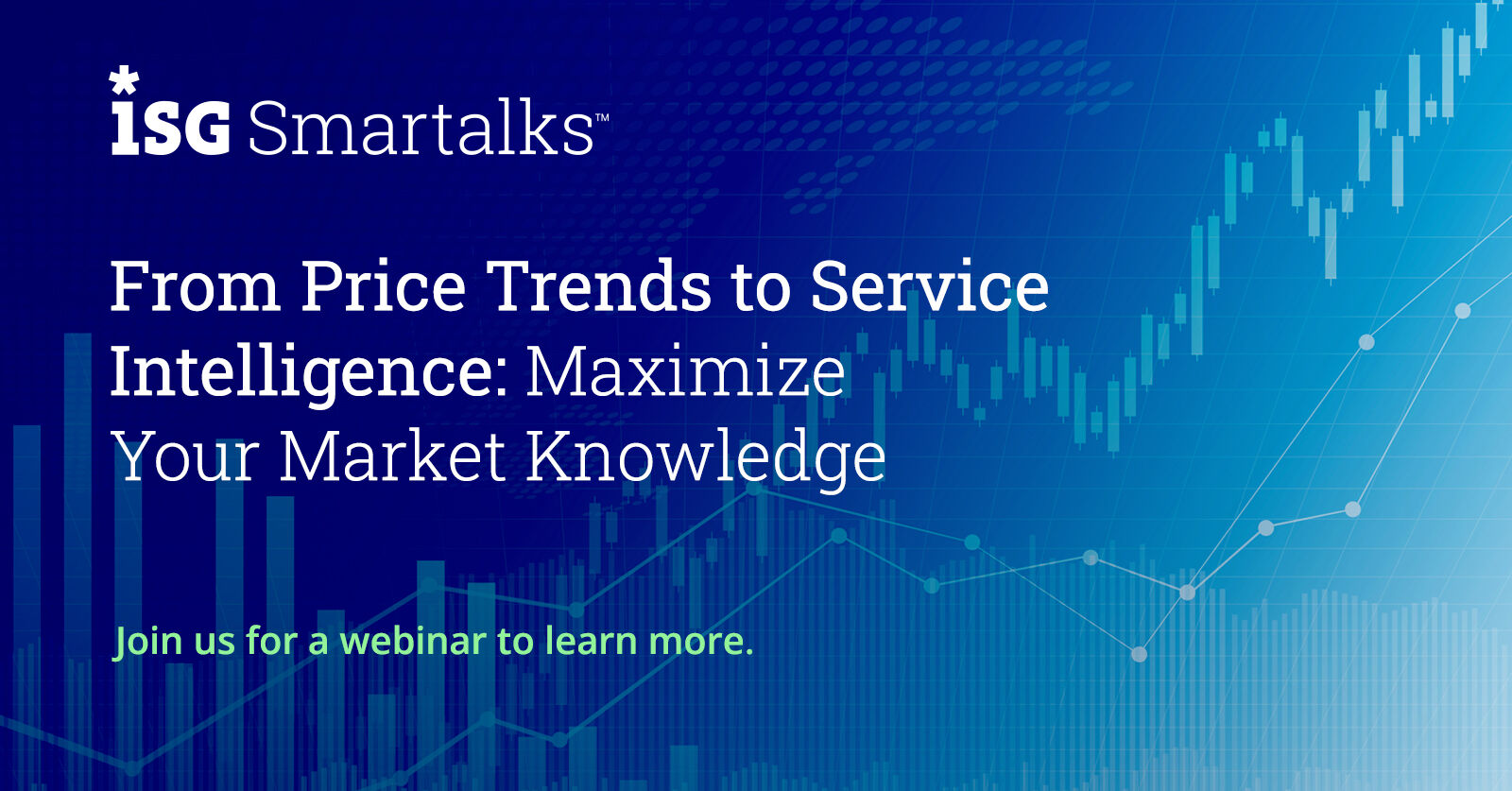 From Price Trends to Service Intelligence: Maximize Your Market Knowledge
While most IT and BPO service providers use benchmarking and price intelligence to help win new customers during new pursuits, many now leverage price intelligence throughout the entire sourcing lifecycle to prevent a competitive renewal and keep critical or cherished accounts happy.
Join our panel of experts for an ISG Smartalks™ webinar on Thurs., Feb. 25 at 11 AM ET to discuss the latest in price and market trends and how you can apply these insights to win new business and retain existing accounts.
The sourcing market is changing, and your methods for doing business need to change with it. The webinar will explore:

ISG's most recent propriety data on market and pricing trends
Best practices for leveraging price intelligence and other insights throughout the lifecycle
How to leverage ISG's benchmarking capabilities for your organization.

Please register for the webinar to learn more.