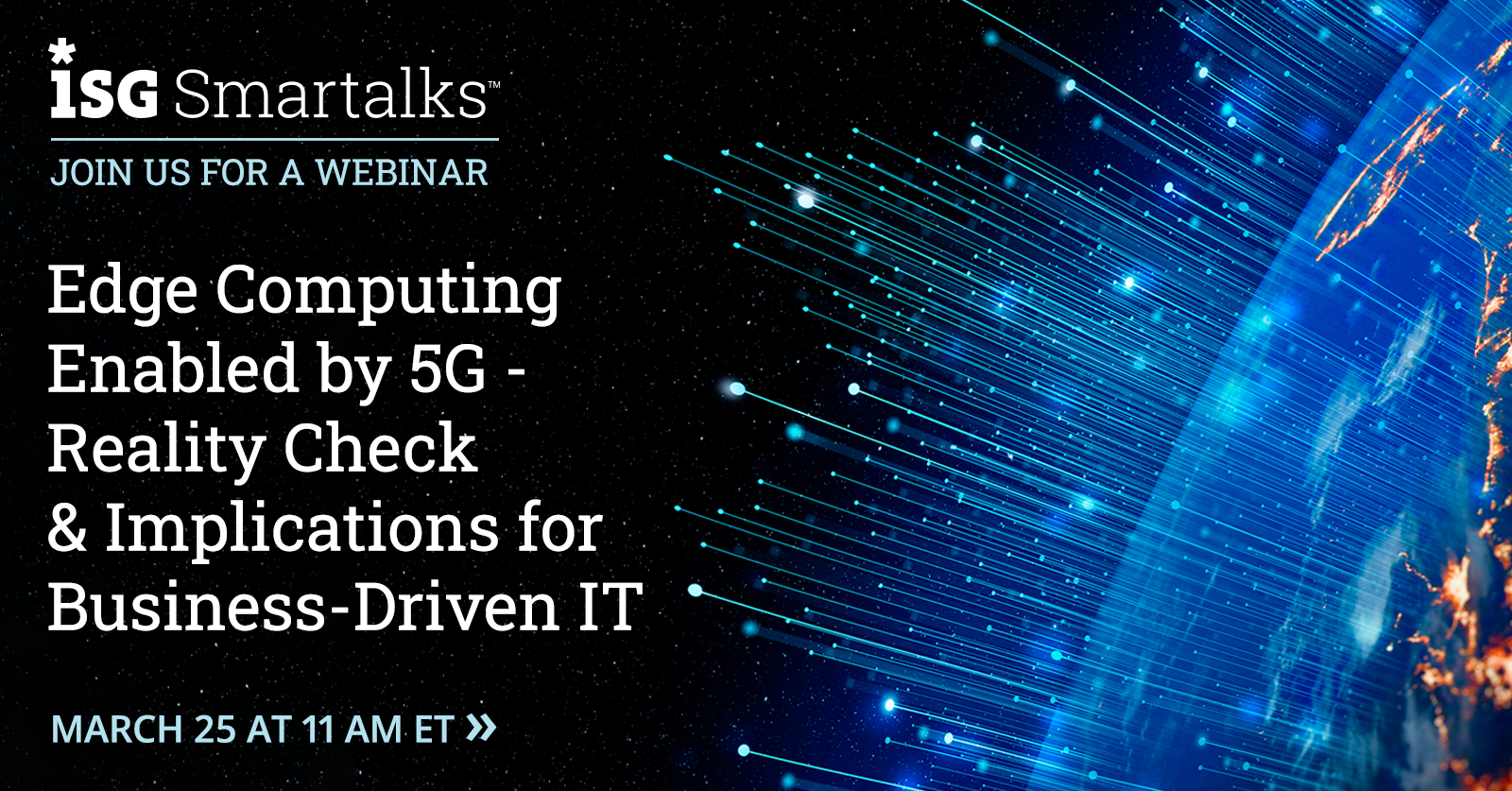 Edge Computing Enabled by 5G - Reality Check & Implications for Business-Driven IT
IT executives know they need to embrace edge computing, but there are many questions about the business case, the state of the network and practical implementations.
Join ISG for a webinar as we discuss key insights into these business decisions. Our experts will provide a current market view on the implementation of edge computing, private campus networks deployment types and the impact of 5G.
Attendees will also learn:
Cloud as an operating model vs. a place to run certain apps
How organizations are successfully enhancing business transactions via edge computing
How to solve for common implementation issues
Independent ratings of suitable providers

Please register for the webinar to learn more.