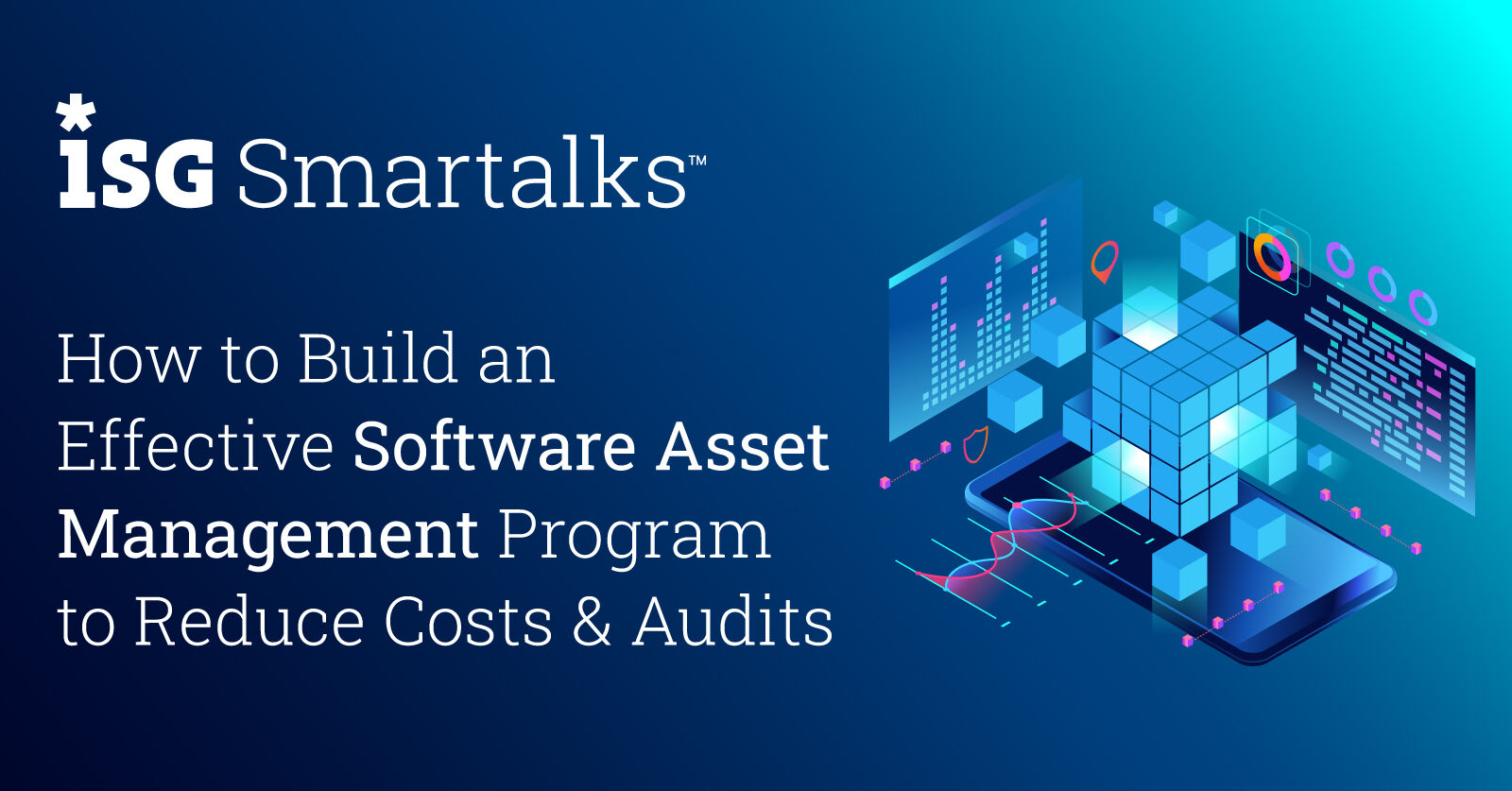 How to Build an Effective Software Asset Management (SAM) Program to Reduce Costs & Audits
When it comes to IT cost control, an underused discipline is Software Asset Management.
A rule of thumb is that an effective Software Asset Management program will result in a 20% reduction in software license and subscription cost. However, the majority of public companies describe their Software Asset Management capabilities as mediocre at best.
We invite you to join ISG's software advisory experts for a webinar discussing what you need to know to drive more value out of your software investments, including:

Common pitfalls that can be avoided with an effective Software Asset Management program
Understanding vendor audits and how they are skewed in their favor
License management tools and their actual role in Software Asset Management
Software vendors goals and how they benefit from audits
Why and how to leverage external expertise

Register to understand how to build a solid Software Asset Management program that will help your organization reduce costs and audits due to being better prepared to defend your position.