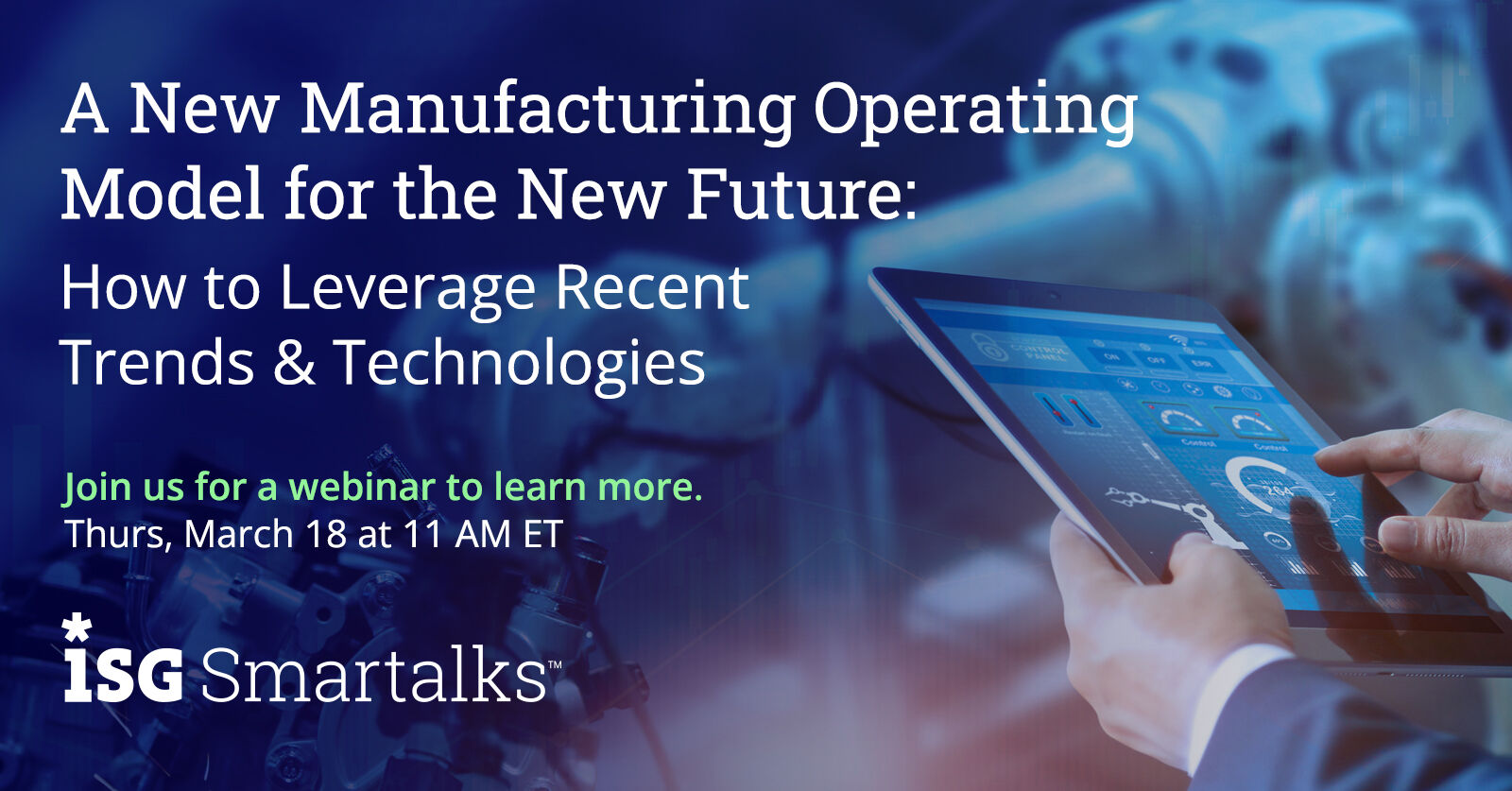 A New Manufacturing Model for the New Future
Thursday, March 18 at 11:00 A.M. ET
Manufacturers must continually embrace change. Leveraging recent trends and technologies will increase market relevance and customer mindshare, but how do you know which investments are the right ones?
Join us for a webinar to explore the mega-trends reshaping the manufacturing operating model. We'll discuss trends like micromanufacturing, B2B-sharing, regenerativity, the leadership model and manufacturing ecosystems.
Attendees of this session will learn:

Trends and drivers remaking the manufacturing industry
How digitization can facilitate a new operating model
Agile practices and structures that can address challenges imposed by the new normal
Managing decision and execution speed to stay in front of competition

Register for the webinar to learn more.