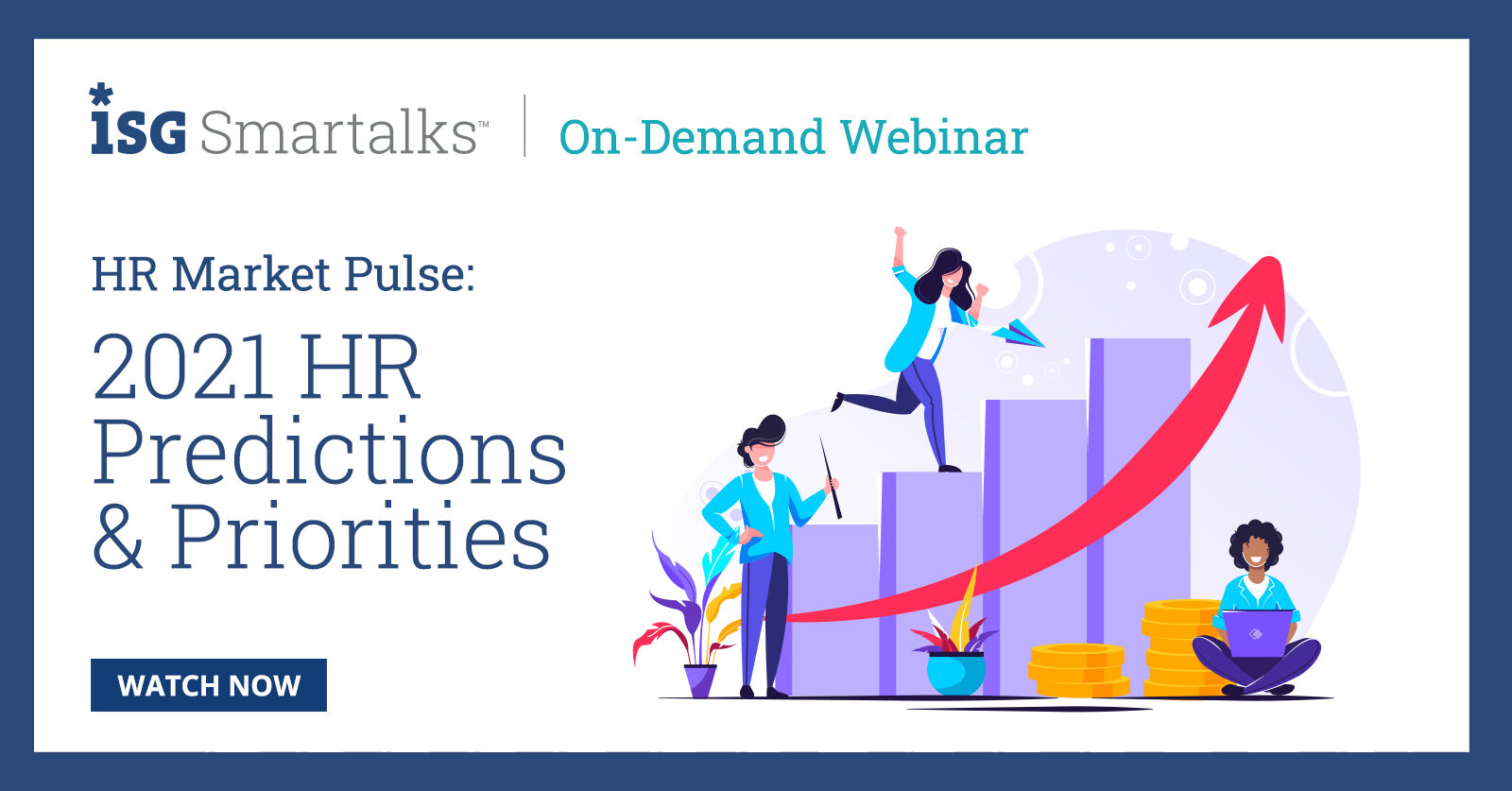 HR Market Pulse: 2021 Predictions & Priorities
ISG brings you HR Peers and Market Pulse topics in 15 minutes or less, responding to questions and trends raised by HR leaders like you.

Discussion Highlights: Wondering what we see and hear most as we close out 2020 and welcome a new year with new priorities? We will share HR insights from solutioning and engagements with nearly 150 HR organizations in 2020 alone. Our top observations are shared in this free form discussion by HR practice leadership:
Kelly Will, HR Service Delivery & Transformation
Stacey Cadigan, HR Technology & Talent

Julie Fernandez, HR Tech & Transformation, Global Payroll and Benefits

Please complete the form on the right to listen to this HR Peers & Market Pulse conversation.