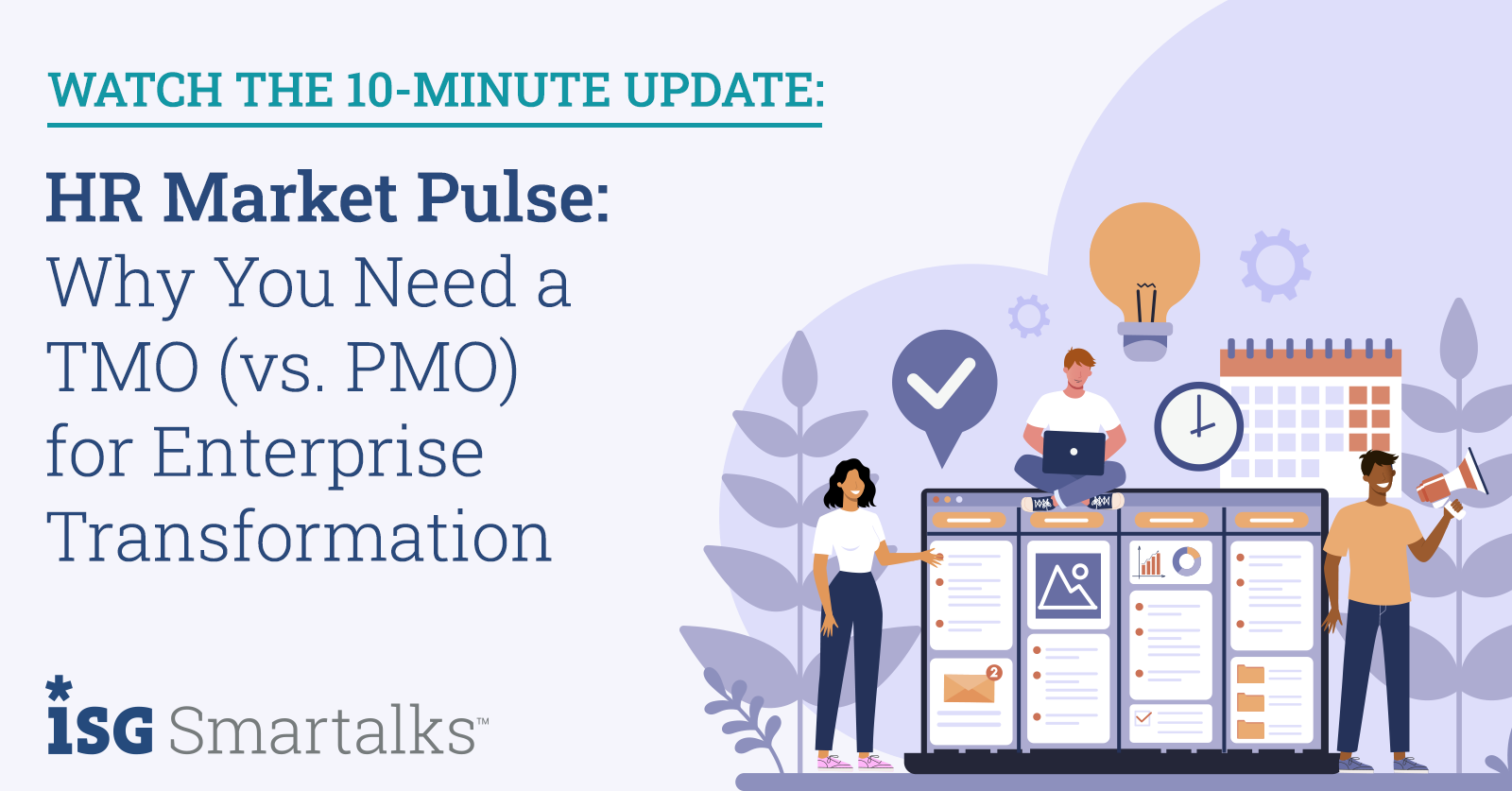 HR Market Pulse: Why You Need a TMO (vs. PMO) for Enterprise Transformation
ISG brings you HR Peers and Market Pulse topics in 15 minutes or less, responding to questions and trends raised by HR leaders like you.

Discussion Highlights: A Transformation Management Office (TMO) is responsible for driving complex initiatives tied to the senior-most vision and strategy. Hear from ISG experts on:
If/when organizations leverage a TMO office
How TMO differs from PMO

How TMO drives value for Enterprise Transformation
Please complete the form on the right to listen to this HR Peers & Market Pulse conversation.