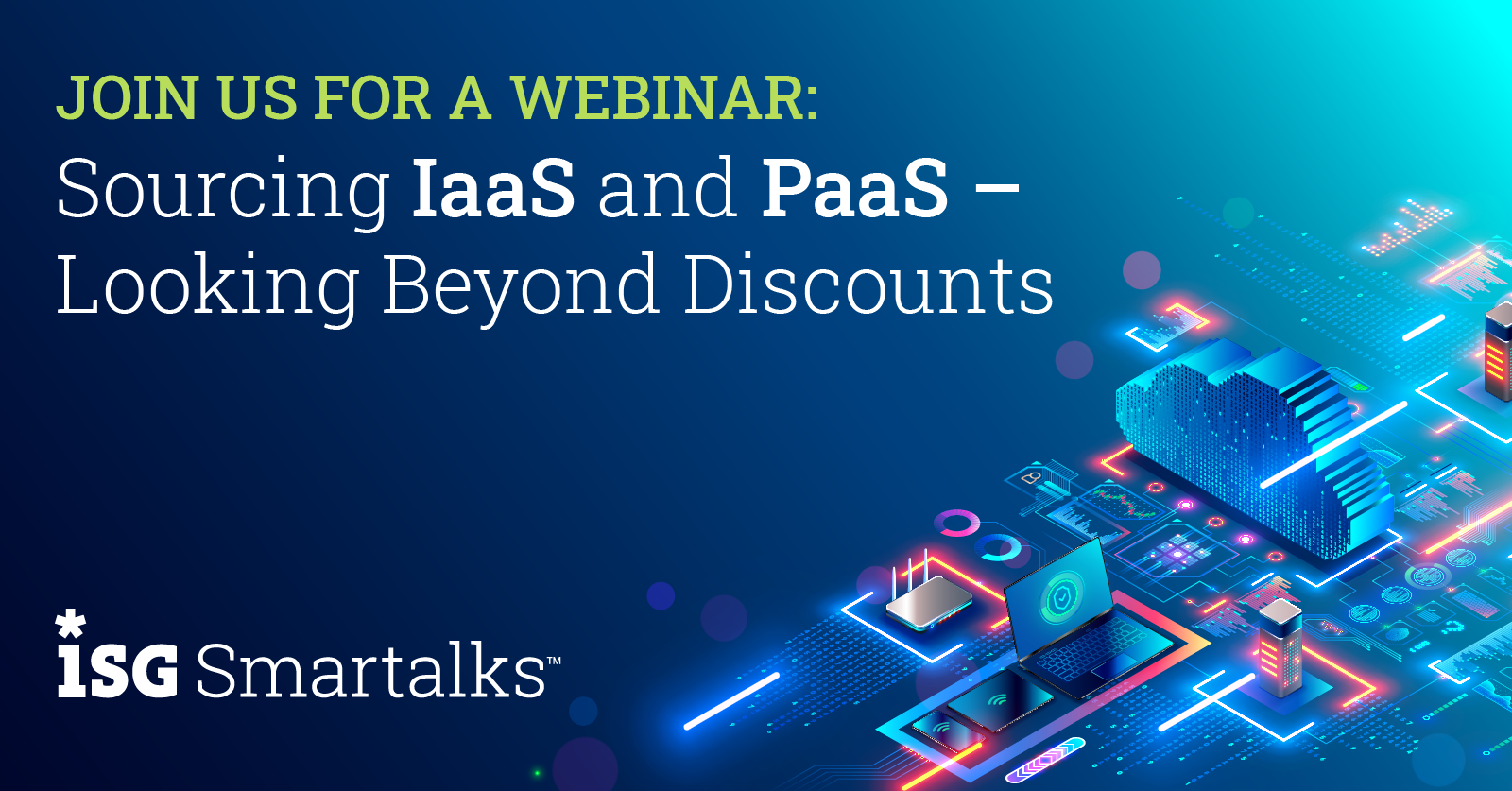 Sourcing IaaS and PaaS – Looking Beyond Discounts
The marketplace for Public Cloud Services has changed how clients need to negotiate value. Traditional discounting in this arena does not work as it does with the pricing for a finished good.
Join ISG's software advisory experts for a webinar to discuss how to identify oversights that cause overspending and provide transparency around determining your commitment compared to your consumption.
In this webinar, participants will learn the following about Infrastructure as a Service (IaaS) and Platform as a Service (PaaS) negotiating:

Trends and challenges
How to define value
How to size an appropriate commitment
How to increase your bottom line

Managing your cloud services agreements are complex activities, and poor visibility into your demand could have significant cost implications. Please register for the webinar to learn more.