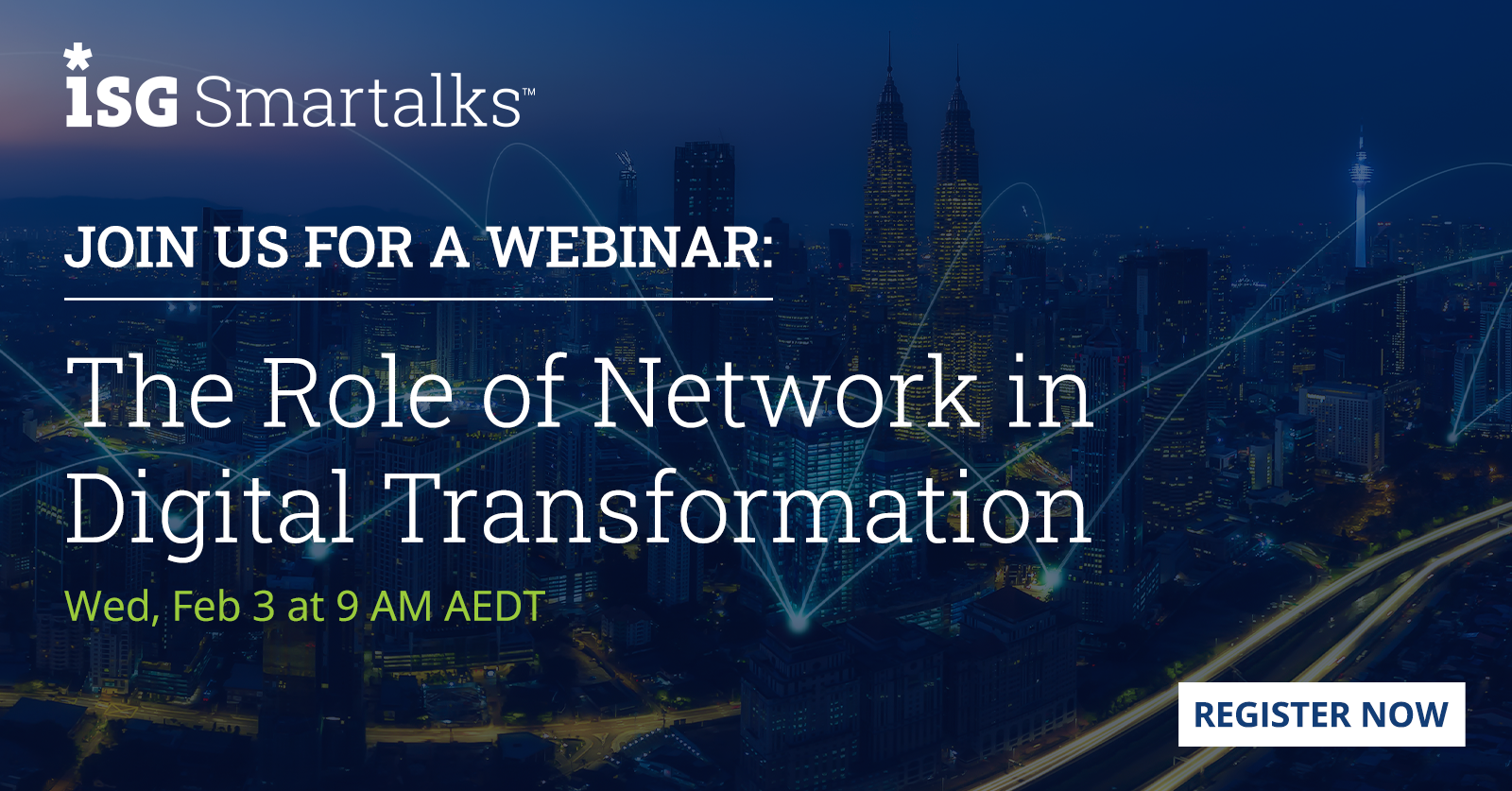 The Role of Network in Digital Transformation
Business models in enterprises are at an inflection point. Many companies are re-evaluating their IT operating models to deliver the agility and flexibility demanded by evolving business models.

Connectivity to an increasing myriad of business partners and agents is required to bring products and services online faster whilst mitigating the threat of cyber breaches and satisfying regulatory compliance.

Organisations are struggling to prepare their core network infrastructure support large scale migration to cloud using traditional MPLS networks. Moving to software defined is a key tenant to building a digital backbone to support technology enabled business transformation.

Join our experts for a webinar as we address these common problems, and more:
SD-WAN adoption - imperative to deliver multi-cloud adoption and network visibility, predictability, agility and compliance
Building software-defined capability - critical component to rapidly deliver infrastructure as code necessary to support organisations technology enabled business transformations
Complexity of the case for change - many networks require a significant re-architecture to accommodate new cloud based requirements, edge computing and greater need for more resilience

The Australian telecommunications industry is undergoing dramatic change providing new opportunities for savvy organisations. Register for the webinar to learn more.