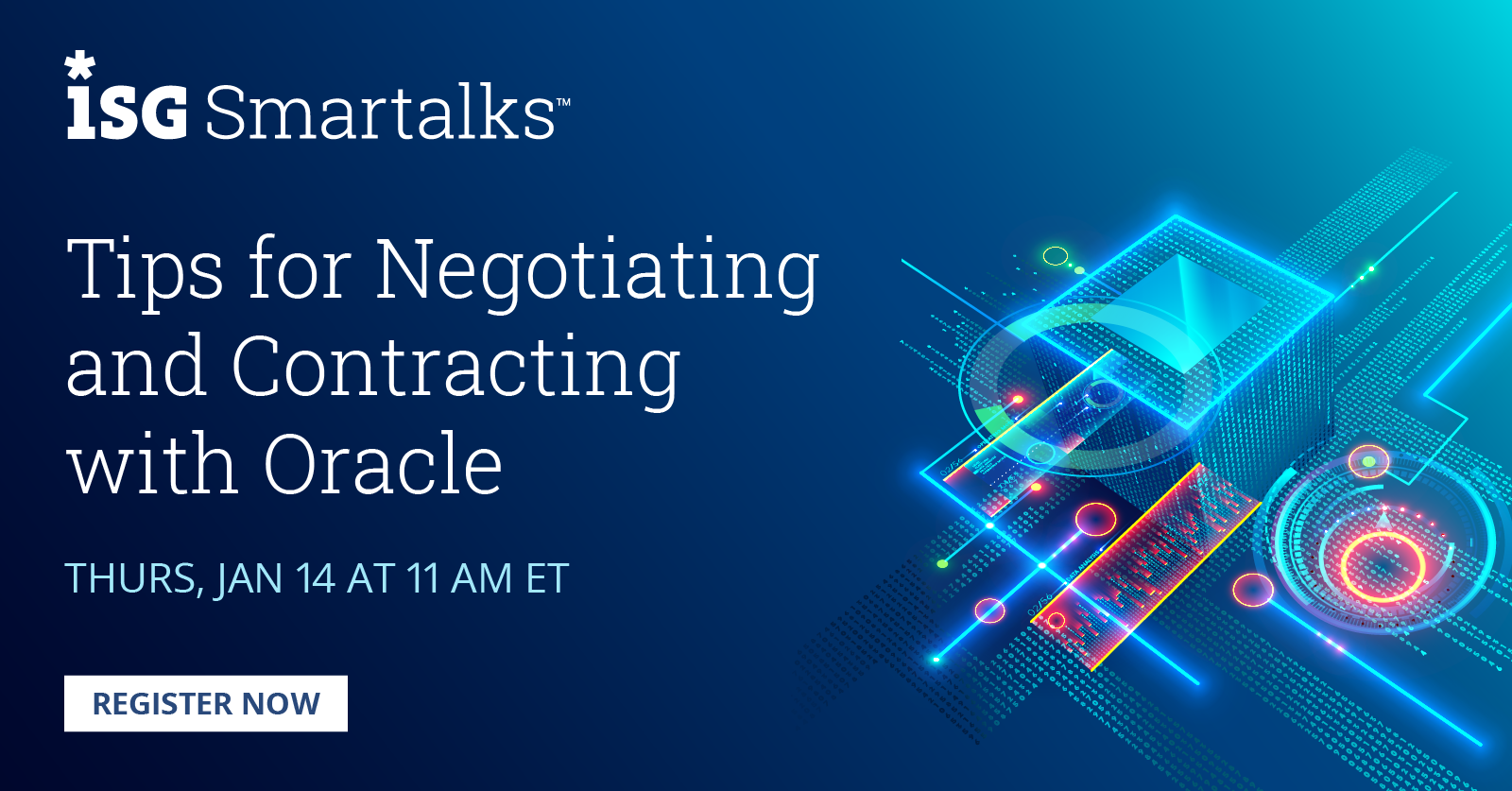 Tips for Negotiating and Contracting with Oracle
Contracting with Oracle has consistently been among the more complex and challenging areas of IT Sourcing. Long dominant in databases and other technology, Oracle continues to bring new, innovative offerings while moving more of its traditional product families into the cloud.

Oracle's next generation technology covers two segments from an applications and infrastructure perspective – Oracle Cloud Infrastructure (the highly automated and secure infrastructure that combines the elasticity and utility of public cloud with granular control, security and predictability of on-premises infrastructure), and Oracle Cloud Applications (the suite of integrated applications designed to streamline your enterprise business process).

Join us for a webinar where our software advisory experts will cover these key trends and provide participants with insights on how to build and execute an effective sourcing and licensing strategy to deliver cost savings and risk avoidance. Participants will also understand:
Oracle's next generation of offerings comprising cloud infrastructure and cloud applications, what they are replacing and how they fit into current environments
Oracle's next generation of business offerings and implications from the perspective of how they are positioning change and enhance business operations and user experience
The hidden costs and risks associated with doing business with Oracle and how to commercially address these through analysis, negotiation and strategic management
All the above have complex and new licensing implications that will have significant cost and compliance implications. Register for the webinar to learn more.