Economic Slowdown 2022:
Resetting IT Priorities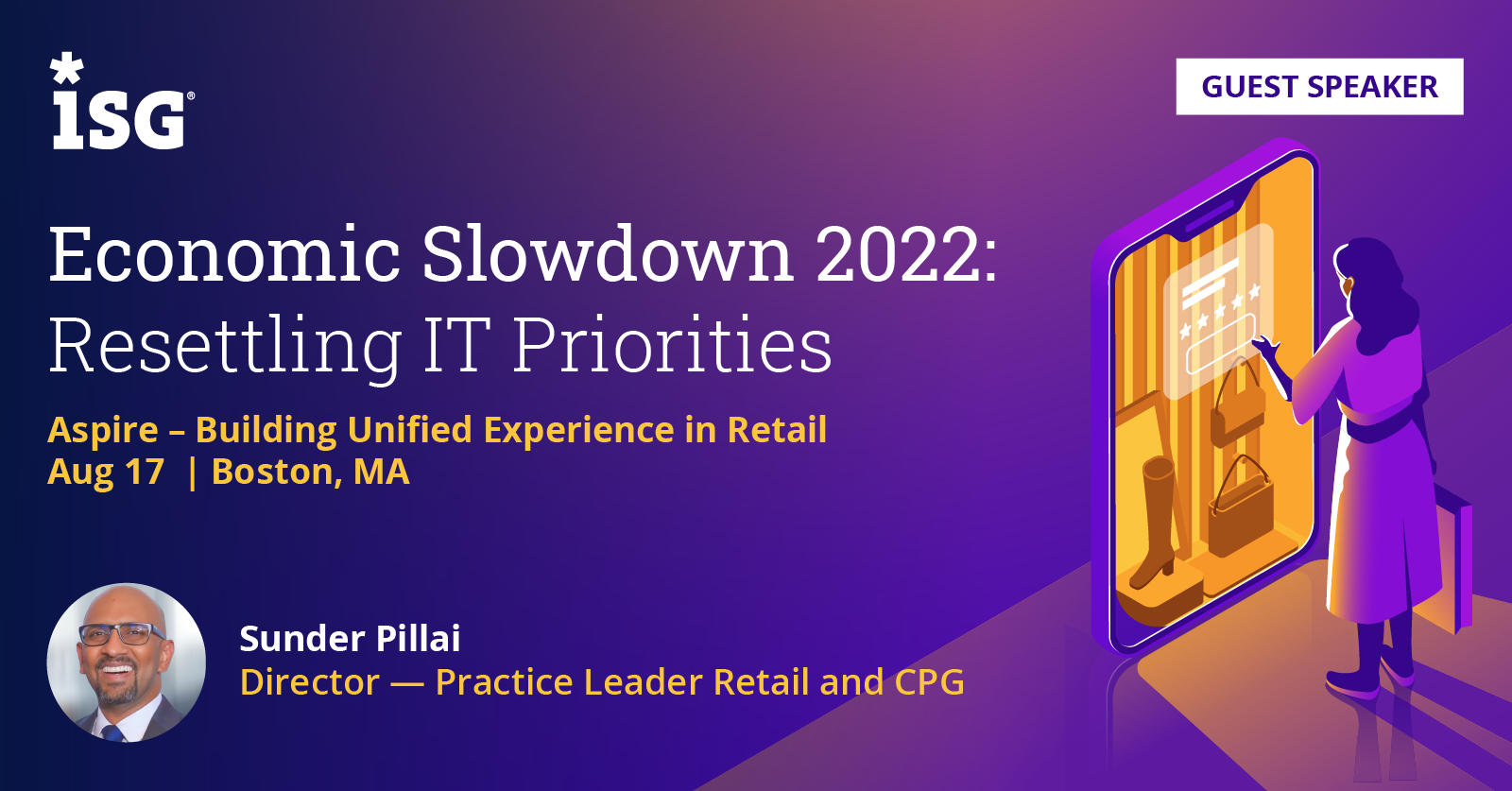 Live from Aspire System's The Moving Cheese event
Recessions have a way of exposing underlying weakness and accelerating organizational changes faster than planned. Bloated inventories and margin pressures are becoming industry-wide problems as retailers struggle to keep up with changing consumer tastes and inflation.
In an industry already reeling from disruption, how can you proactively prepare for what's coming next?
Join ISG's Sunder Pillai as he outlines how resetting your IT priorities is your first step. In his session, Sunder outlines how to take your first steps by resetting your IT priorities. If you're interested in learning more, reach out by filling out our contact form.