ISG Events
Learn. Share. Connect.
Delivering the latest research-based thought leadership from trusted ISG Advisors, leading industry experts and the practitioners who are rewriting what's possible.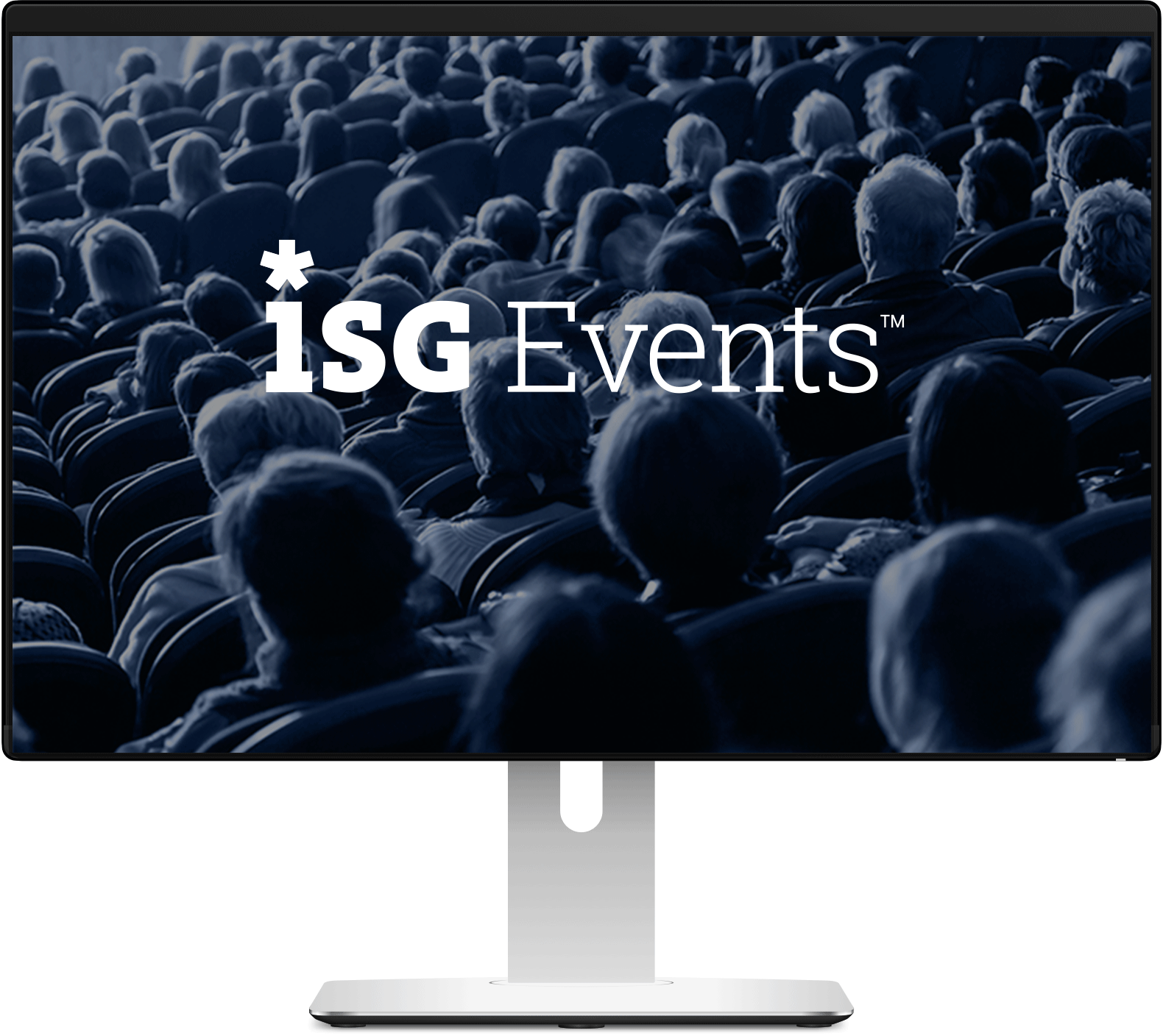 Featured Event
TechXchange: Healthcare & Life Sciences

October 13, 2022
Philadelphia, PA
The ISG TechXchange: Healthcare & Life Sciences will explore the evolving healthcare and life-science ecosystems. Register today and embrace the digital transformation approaches organizations are taking to succeed in pushing the boundaries of innovation.
TechXchange: Smart Manufacturing EMEA

October 13, 2022
Sofitel Munich Bayerpost
Ever increasing demand, supply chain instability and rapidly evolving customer-driven manufacturing have put manufacturers like you on their toes. Disruption, innovation, and global reach are all reshaping how manufacturers respond to the pressure of customer demands, and competition. Manufacturing innovation will impact every aspect of the enterprise, from production and supply chain to workers. These challenges also trigger new opportunities to reimagine work and emerge with more agility, resiliency, adaptability and ingenuity with an environmental sustainability and Carbon Neutrality.
About Our Events
ISG hosts a number of flagship events to fuel learning, sharing and connecting. Sessions are interspersed with strategic insights from ISG experts and industry thought leaders.
Whether it's in-person or virtual, ISG Events deliver an all-encompassing collaborative environment where innovation, strategic insights and hands-on sessions with cutting-edge technologies keep ideas and innovation flowing.
A Special Thank You to Our 2022 Multi-Event Partners