ISG Events
Learn. Share. Connect.
Delivering the latest research-based thought leadership from trusted ISG Advisors, leading industry experts and the practitioners who are rewriting what's possible.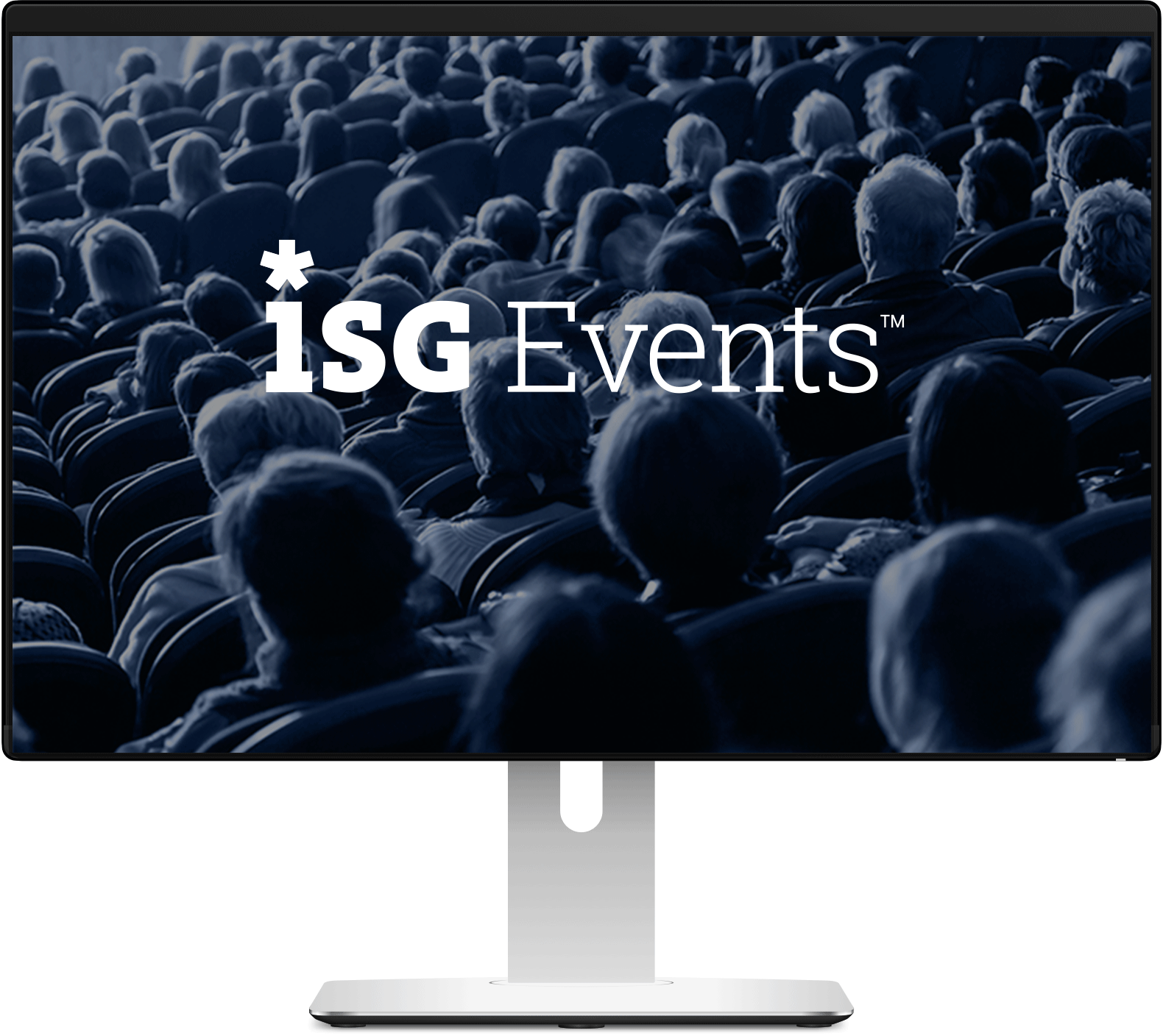 Featured Event
SICE Summit

June 15-16, 2023
Ritz-Carlton, Washington D.C.
Your Gateway to a Secure, Intelligent, Connected Enterprise
With new technologies shaking up the world as we know it, how do you turn promises of value - that new tech will help you remain competitive, optimize costs and increase efficiencies - into results you can achieve and measure?
About Our Events
ISG hosts a number of flagship events to fuel learning, sharing and connecting. Sessions are interspersed with strategic insights from ISG experts and industry thought leaders.
Whether it's in-person or virtual, ISG Events deliver an all-encompassing collaborative environment where innovation, strategic insights and hands-on sessions with cutting-edge technologies keep ideas and innovation flowing.
A Special Thank You to Our 2022 Multi-Event Partners