ISG Events
Learn. Share. Connect.
Delivering the latest research-based thought leadership from trusted ISG Advisors, leading industry experts and the practitioners who are rewriting what's possible.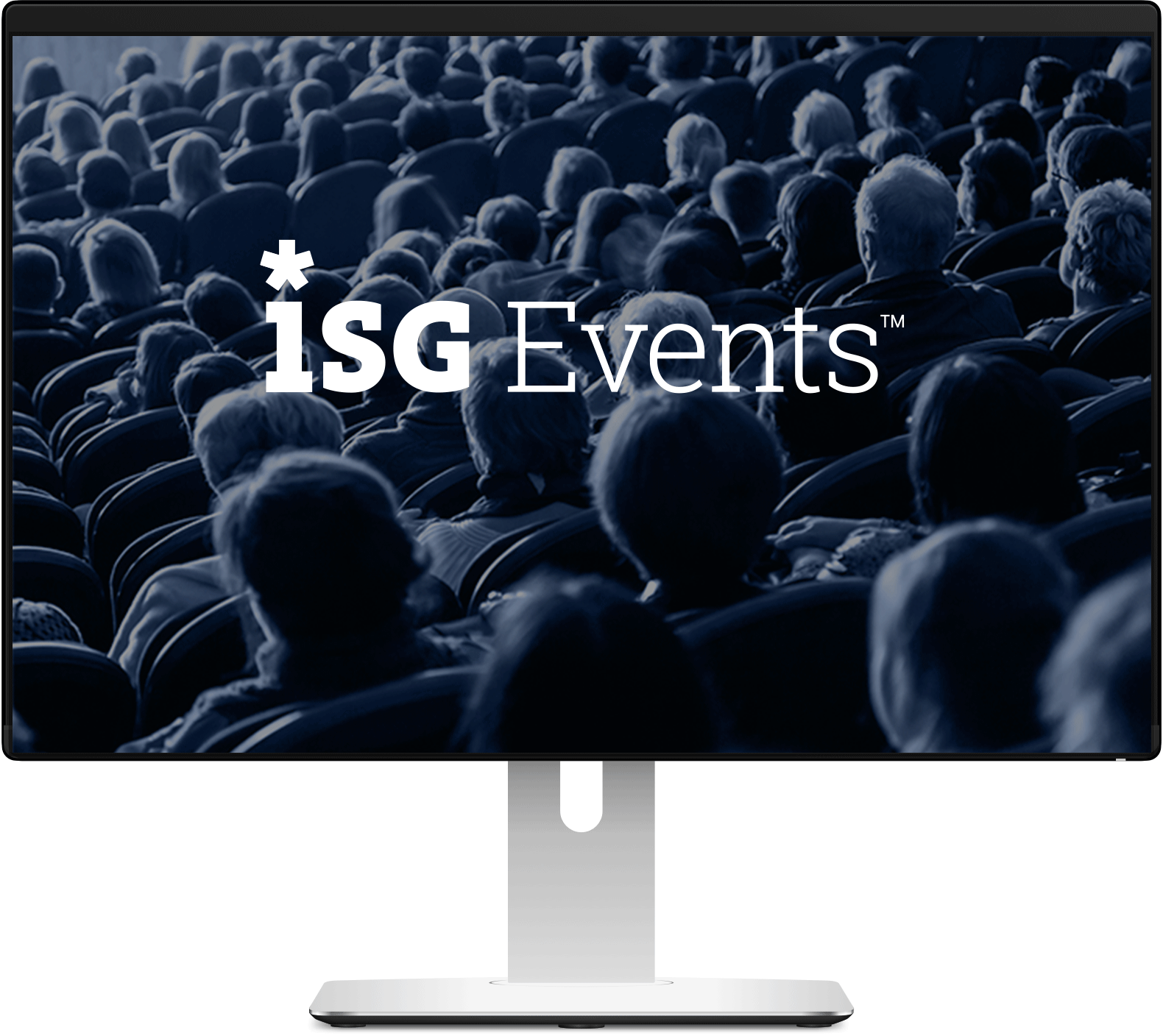 Featured Event
Future Workplace Summit

March 15-16, 2023
New York, NY
At ISG's fifth annual Future Workplace Summit, attendees focus on how to adapt to their workforce's needs, especially on the heels of the Great Resignation and in response to the trend of a "lower touch" office modality.
About Our Events
ISG hosts a number of flagship events to fuel learning, sharing and connecting. Sessions are interspersed with strategic insights from ISG experts and industry thought leaders.
Whether it's in-person or virtual, ISG Events deliver an all-encompassing collaborative environment where innovation, strategic insights and hands-on sessions with cutting-edge technologies keep ideas and innovation flowing.
A Special Thank You to Our 2022 Multi-Event Partners