ISG Star of Excellence™ - Schedule
The Star of Excellence program is designed to run throughout the year. The global award survey collects data from November to end-September.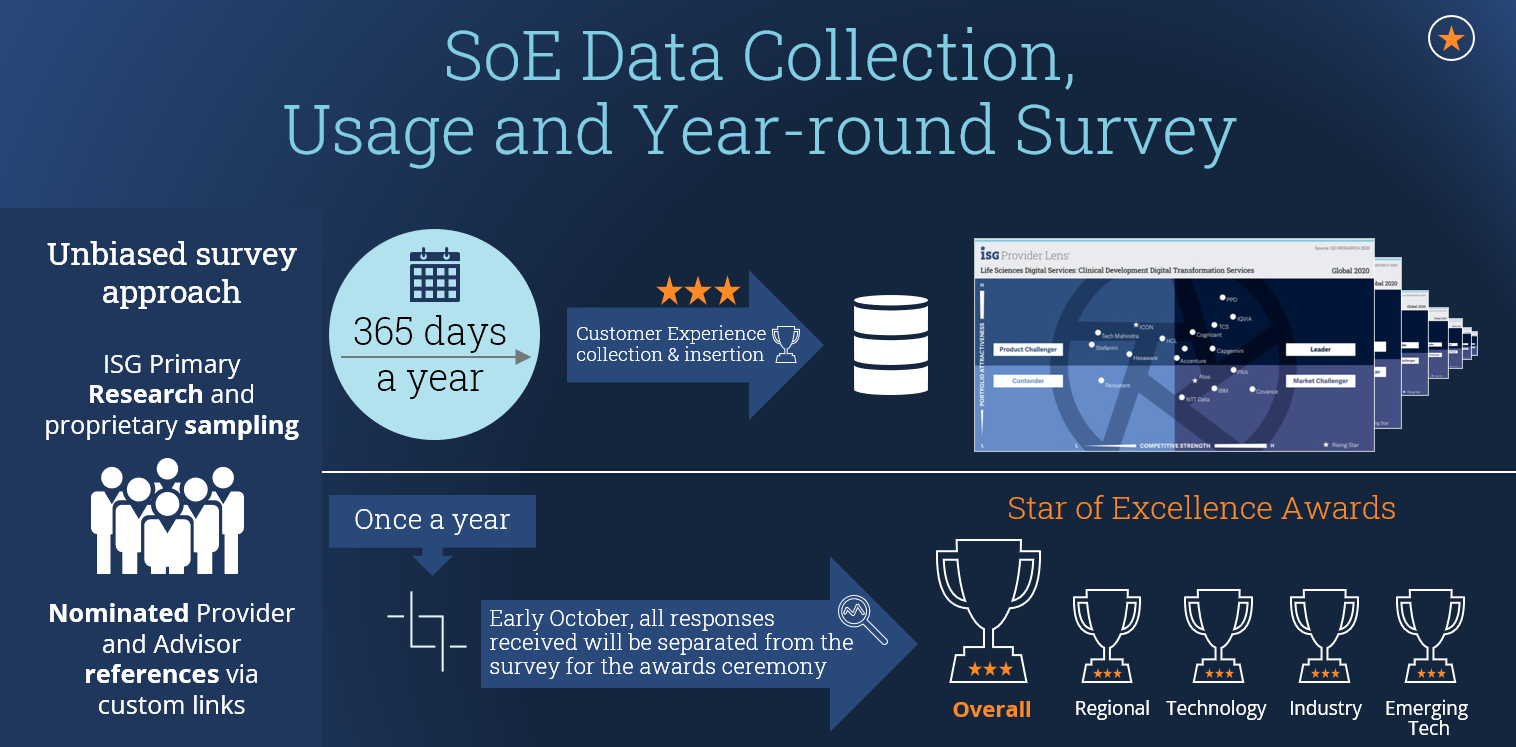 The Primary Research department of ISG is going to manage the survey against the defined target to receive unbiased answers about customer experience in all important areas of IT sourcing and thus also from a research perspective. During the survey, ISG Research and ISG Provider Lens will benefit from up-to-date results, so that analysts can draw on current survey data as part of their provider assessments (quadrants). Responses from public sources as well as provider nominations are always saved to provide IPL quadrants and the ISG business with valuable customer opinions. For the award ceremony, a cut of the data is performed once a year to start with the award-related analysis phase and to be able to award the prizes for the best customer centricity.
The award ceremony will take place towards the end of November. All participating providers will receive continuous status updates from ISG to know which of their customers are actively participating. Companies that qualify for the awards will receive feedback and an invitation to register prior to the awards ceremony.