Compare Salesforce Ecosystem Partners
Integrating Salesforce into your enterprise is a complex undertaking. You need the right expertise to optimize business value.
The ISG Provider Lens™ Salesforce Ecosystem Partners U.S. 2021 Quadrant Report compares provider strengths, challenges and competitive differentiators in the Salesforce ecosystem market to help you make smart sourcing decisions and get the most out of your third-party contracts.
Please complete the form to request the report. A work email address is required.
Please note this report is not available to service providers.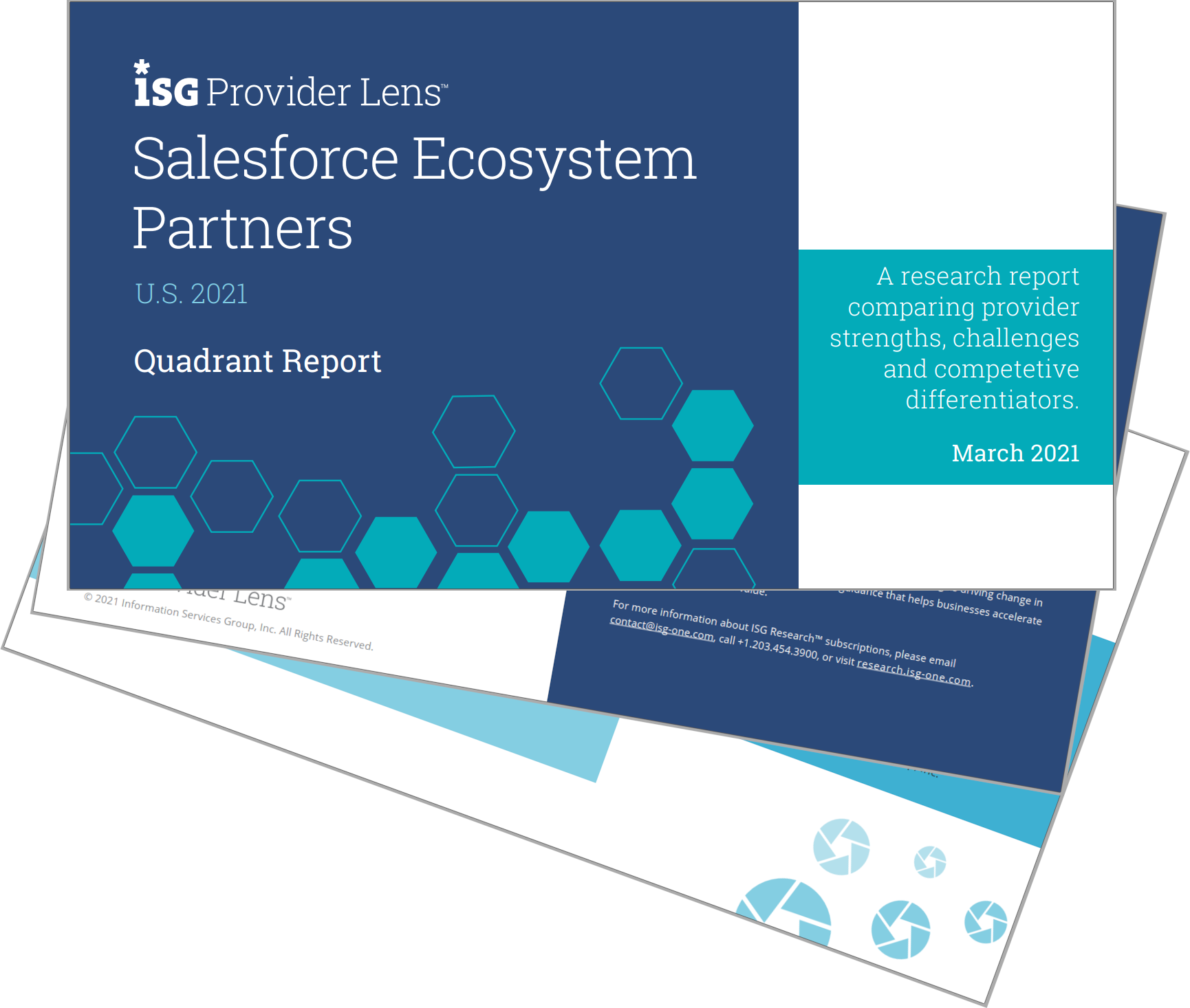 Page Count: 80