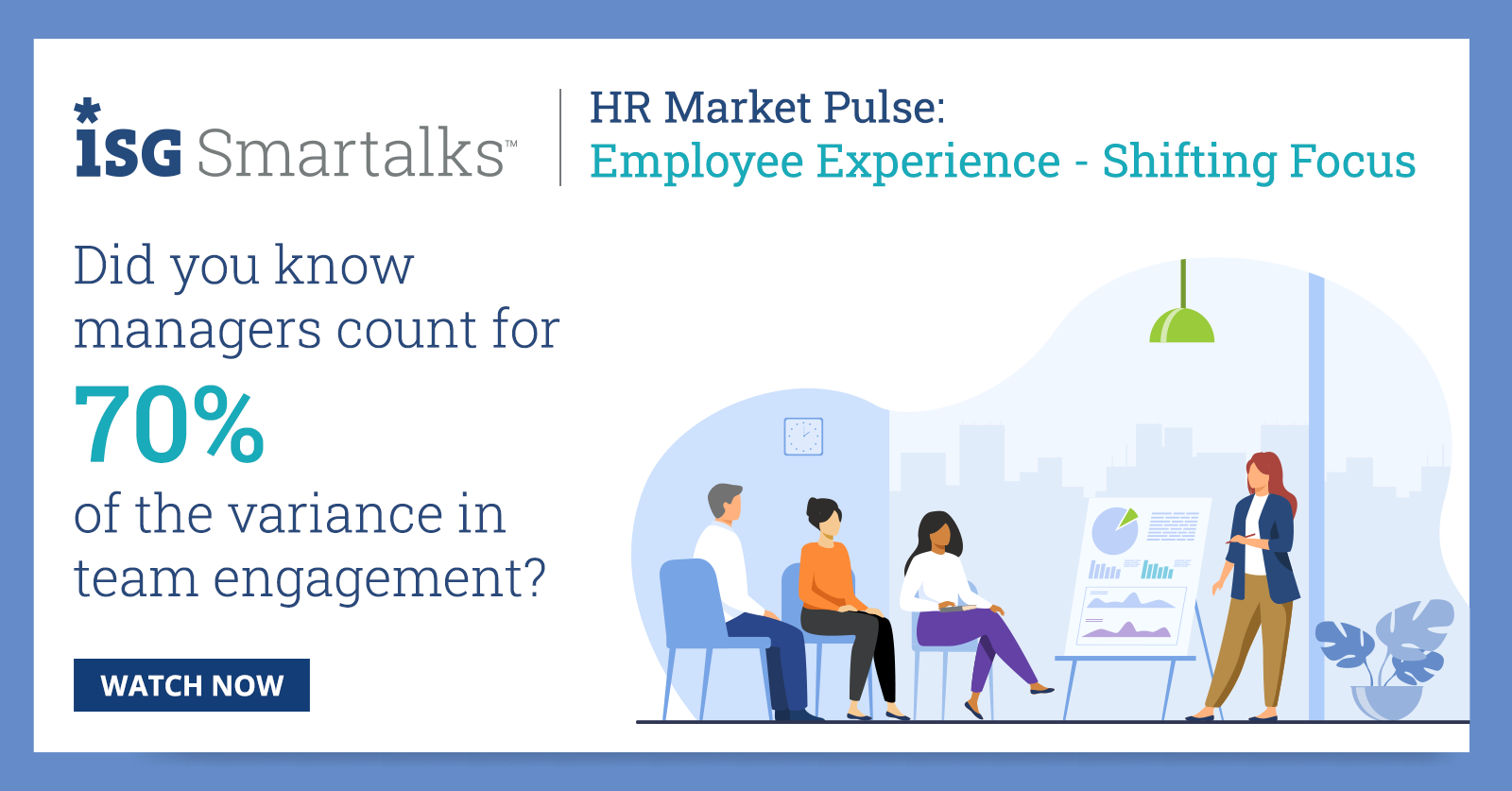 HR Market Pulse: Employee Experience - Shifting Focus
ISG brings you HR Peers and Market Pulse topics in 15 minutes or less, responding to questions and trends raised by HR leaders like you.
Question: Which of the below will you MOST focus on to improve employee and manager experience?
Discussion Highlights: Recall that employee experience was noted as a priority for many of you in designing the HR organization of the future. And yet, how to view and achieve employee experience continues to evolve from a strategy centered in technology and efficiency to one that is adaptive and in tune with the recurring employee interactions.
Employee Experience (EX) in HR
EX Design for efficiency
Market and Peer Insights
Shift to EX Design for resilience
Please complete the form on the right to listen to this HR Peers & Market Pulse conversation.