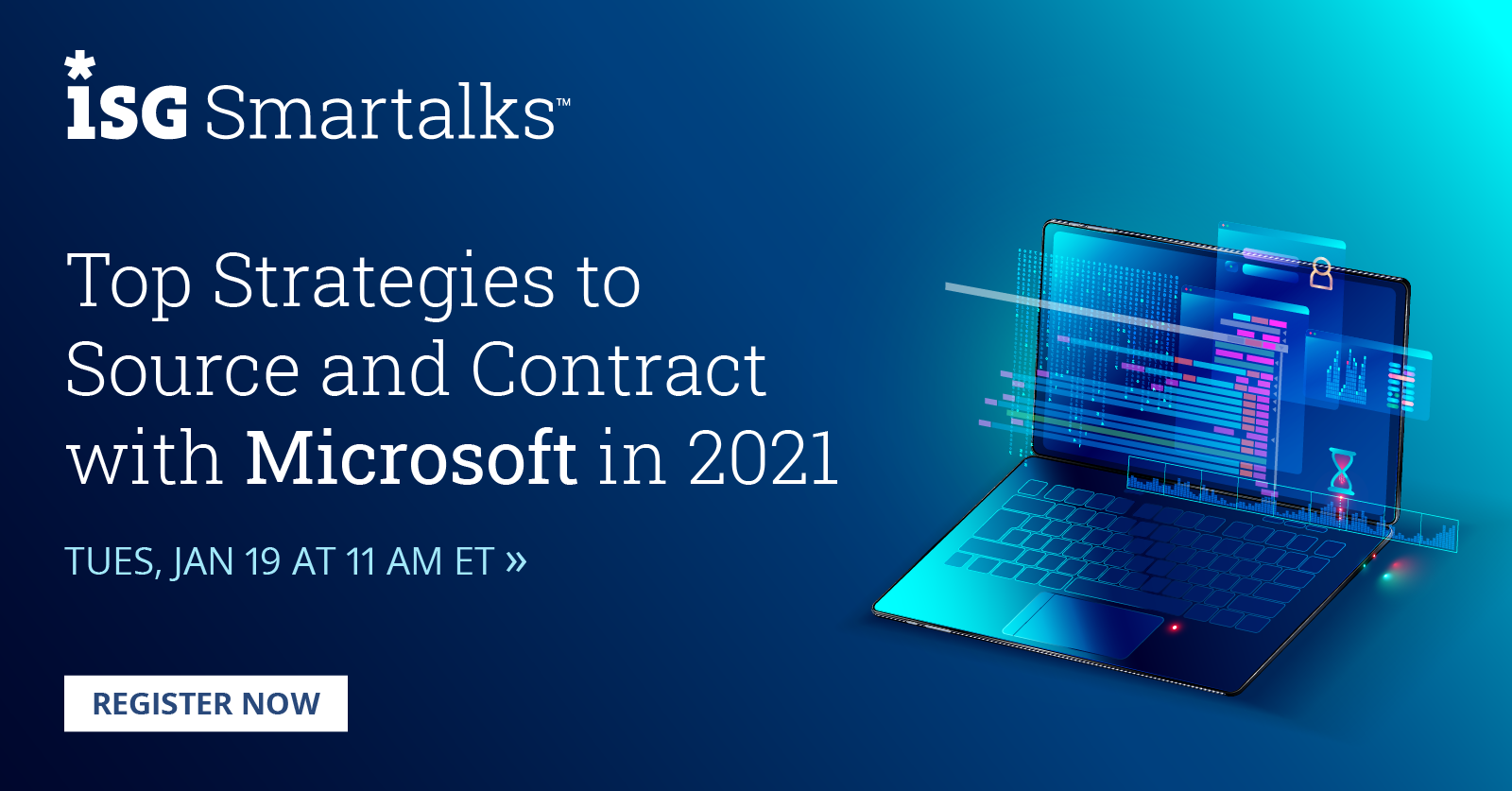 Top Strategies to Source and Contract with Microsoft in 2021
Microsoft is a constantly shape-shifting entity that finds ways to reach deeper and deeper into client IT budget share.
Their influence seems to be increasing, with apparent immunity to the same environment that caused pain for many customers during 2020.
Microsoft's FY 2020 (ended June 30, 2020) income increased by 28% over FY 2019 and for their fiscal quarter that ended September 2020, income was again up 30% from the same fiscal quarter 2019. Suffice it to say, clients need to be aware of how to work with Microsoft as they grow stronger while their customers may struggle to keep up.
We invite you to join ISG's software advisory experts for a webinar discussing:
Microsoft 365 and its refresh of hosted user productivity offerings
Microsoft's "last mile" of traditional perpetual software
Windows Enterprise back from the "brink"
We look forward to reviewing the evolving Microsoft landscape and the best strategies to source and contract with Microsoft in 2021.