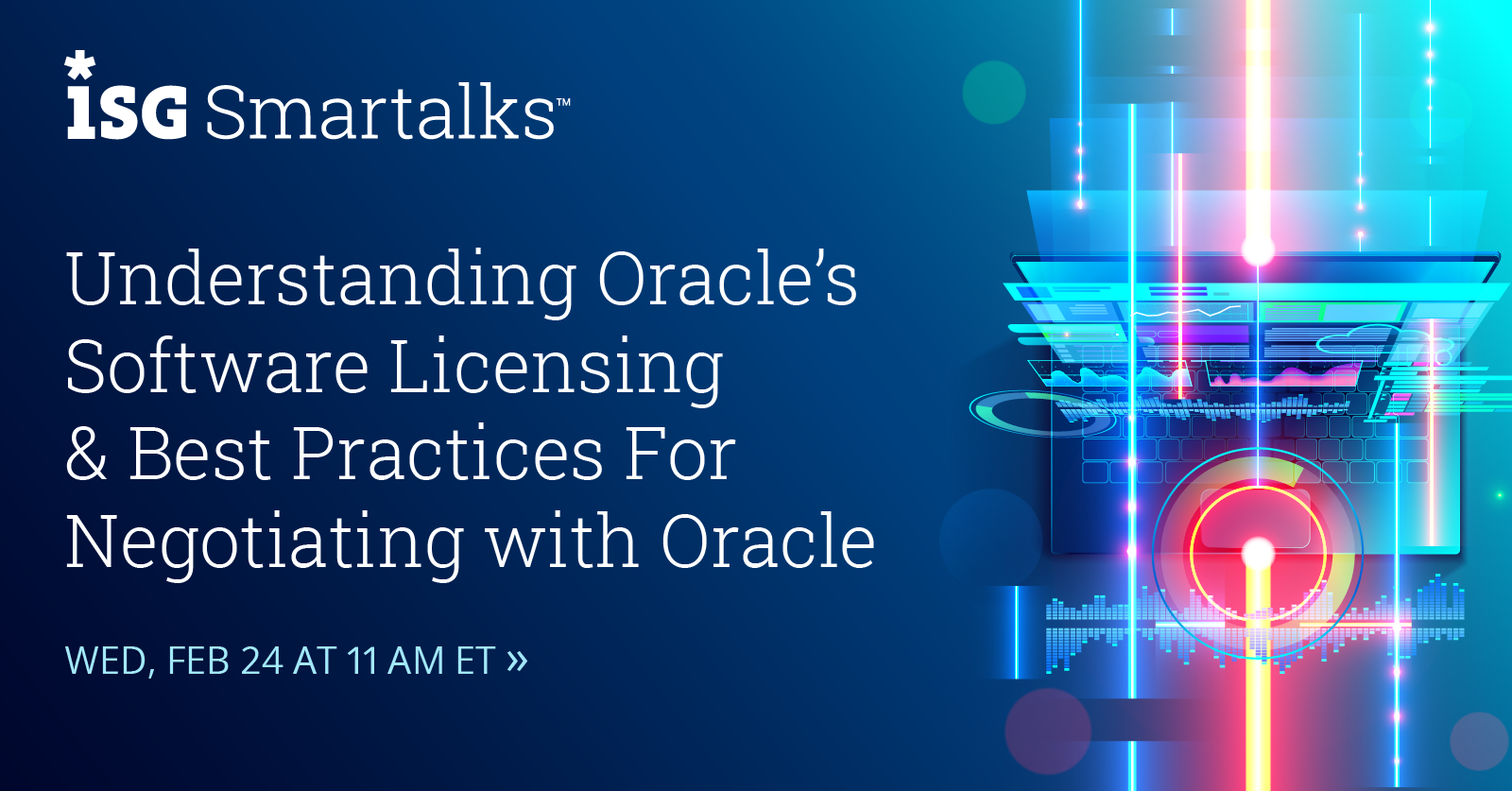 Understanding Oracle's Software Licensing and Best Practices For Negotiating with Oracle
Oracle license agreements and metrics are complex and always changing based on the software delivery model and platforms.

Join us for a webinar where our software advisory experts will review Oracle's licensing models and provide insights to Oracle's negotiation practices and how to build and execute an effective sourcing and licensing strategy to deliver cost savings and risk avoidance.
In this webinar, participants will learn:
ISG capabilities to optimize its valued clients' software value chain with Oracle and the major software publishers (Microsoft, ServiceNow, VMware, IBM, Salesforce, etc.)
Oracle's various licensing models
Oracle sales tactics
Best practices for negotiating with Oracle

Managing your Oracle license estate and negotiating with Oracle are complex activities, and poor execution could have significant cost and compliance implications. Please register for the webinar to learn more.