2021 HR Tech Survey
Compare your HR technology spend, priorities and progress against the market.
The 2021 Survey on Industry Trends in HR Technology and Service Delivery report lets you see into the HR-related decisions, service delivery environments and investment priorities of 260 companies around the world.
Please complete the form to download the report.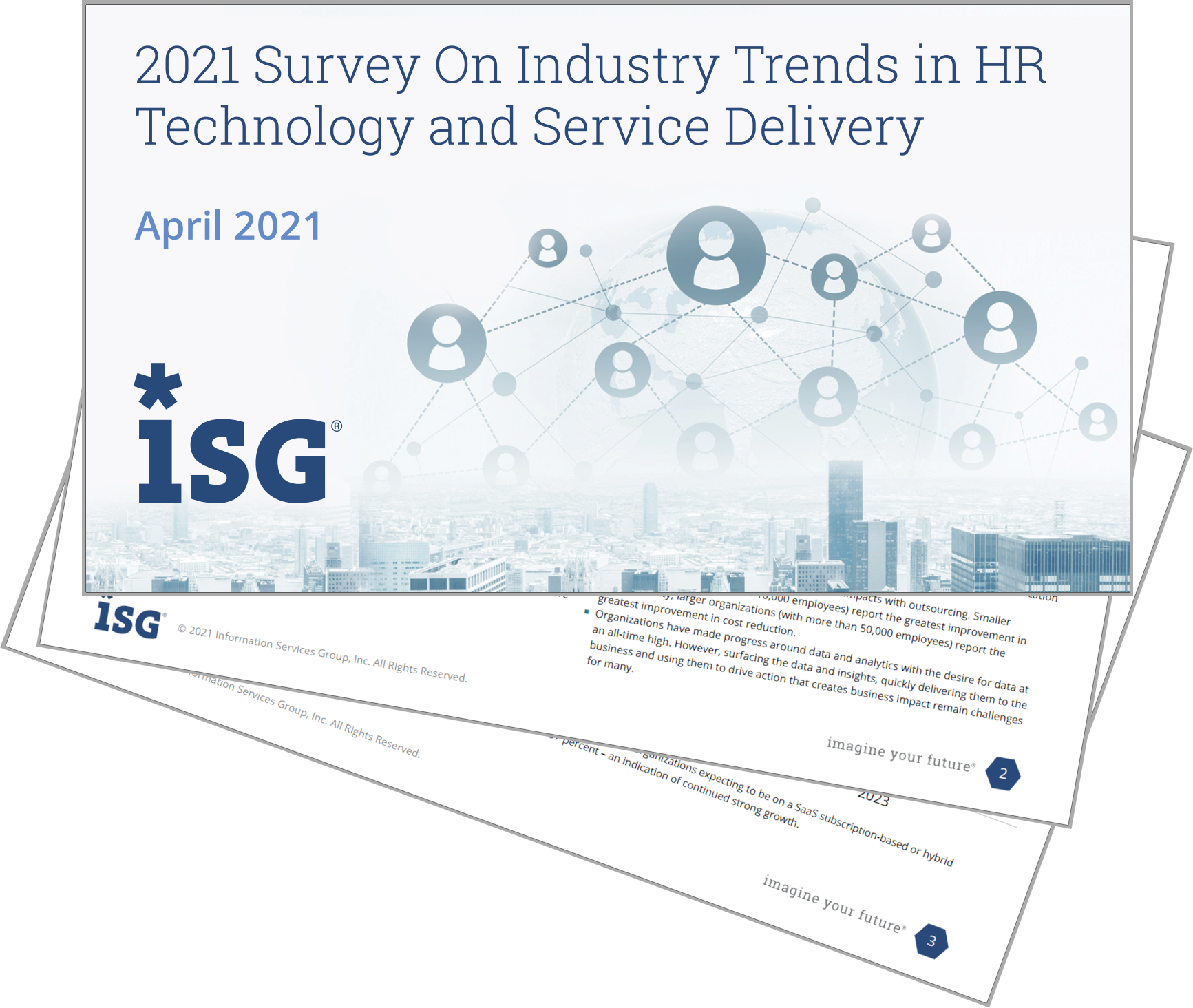 Page Count: 28
Join the Webinar - Moving Forward: 2021 Industry Trends in HR Technology
Do you have a question, comment or suggestion?