ISG GovernX®
Meet your next supplier management platform.
The only contract lifecycle management platform that leverages more than two decades of real-world transaction data and supplier management experience.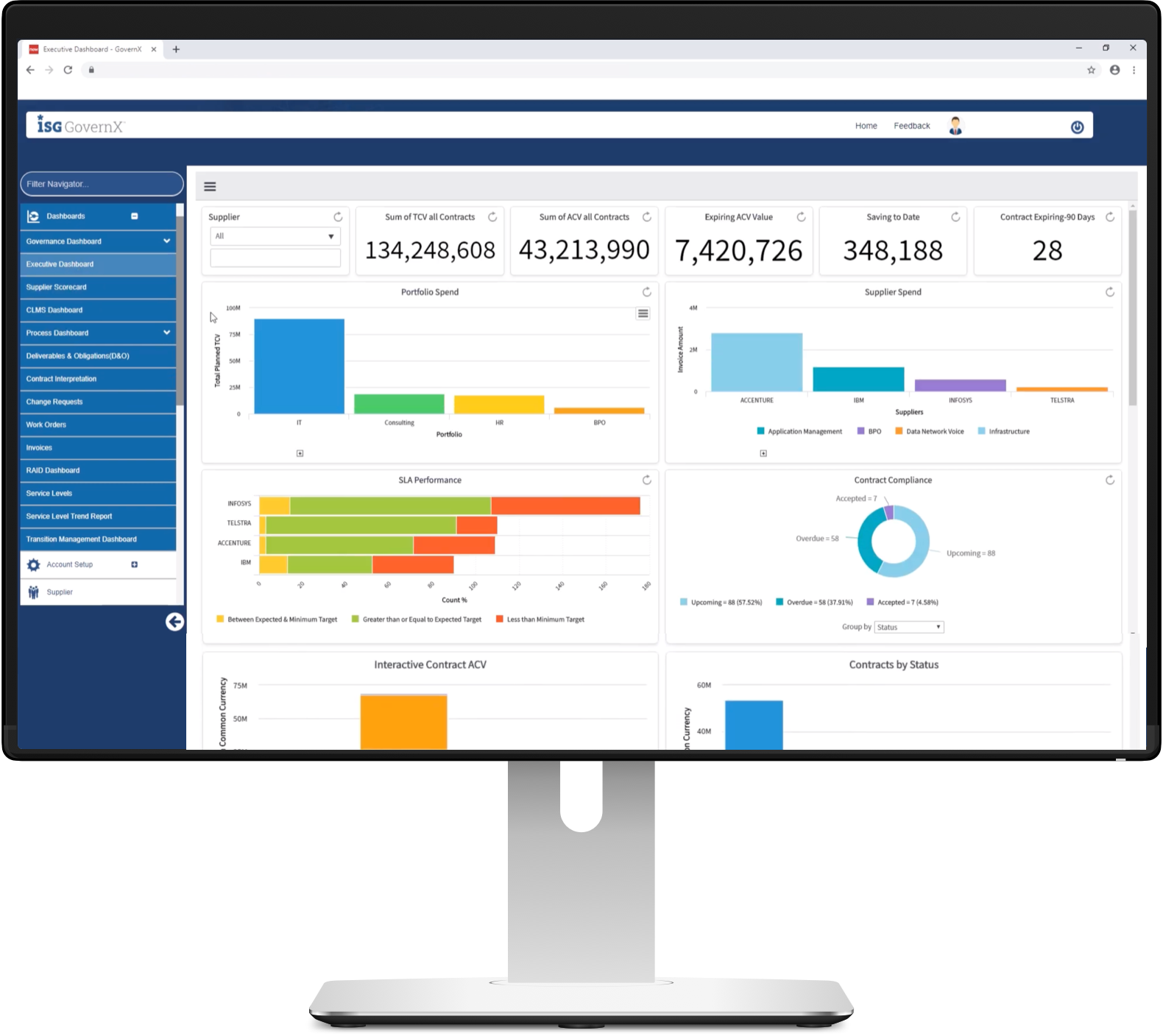 Access the depth of data you need to effectively manage contract performance and spend.
ISG's Supplier & Contract Management solutions are powered by GovernX, our world-class, end-to-end managed service and lifecycle management SaaS platform. Leveraging the latest technology, it provides a transparent, consolidated and standardized view into contract performance, spend, opportunity and risk across your enterprise contract portfolio.
We developed GovernX to support our Supplier & Contract Management teams, leveraging our deep experience with complex sourcing relationships and our understanding of the challenges and opportunities faced by today's vendor management and procurement organizations.
Learn more about Supplier & Contract Management advisory solutions
An intuitive client-tested platform built to handle large and complex portfolios with a high volume of deliverables.
$

60

B
total contract value (TCV) under management
up to
80

%
increase in contract compliance within first year of operations
Get a comprehensive view of market intelligence and supplier performance in a single lens.
GovernX gives you the power to manage your entire portfolio of contracts, continuously monitor and evaluate performace, risks and issues, integrating seamlessly with your financial, procurement and other business applications.
Advanced analytics and automation
Predictive analytics to help you identify and act on key performance and cost metrics to assure the value of service performance and delivery, build trust and fulfil expectations.
Automate the day-to-day activities of supplier and contract management to free up more time to spend on strategic activities.
Centralized, real-time monitoring
A customizable dashboard provides a single, comprehensive view into spend, performance and risk across the organization, driving key business insights, quicker decisions and strategic planning.
Make your governance, risk and compliance and vendor management organizations more efficient, enabling close tracking of deliverables and obligations (D&O), to prevent contract value erosion.
Enhanced risk management
Minimum exposure to financial, reputational and operational risk, and identify risk exposure from your third parties.
From onboarding, assessments, and remediations to performance monitoring and reviews, gain efficiency by automating your workflow, integrations and on-going notifications.
Easy integration
GovernX is designed to easily integrate with your procurement, service delivery and finance systems.
Platform Highlights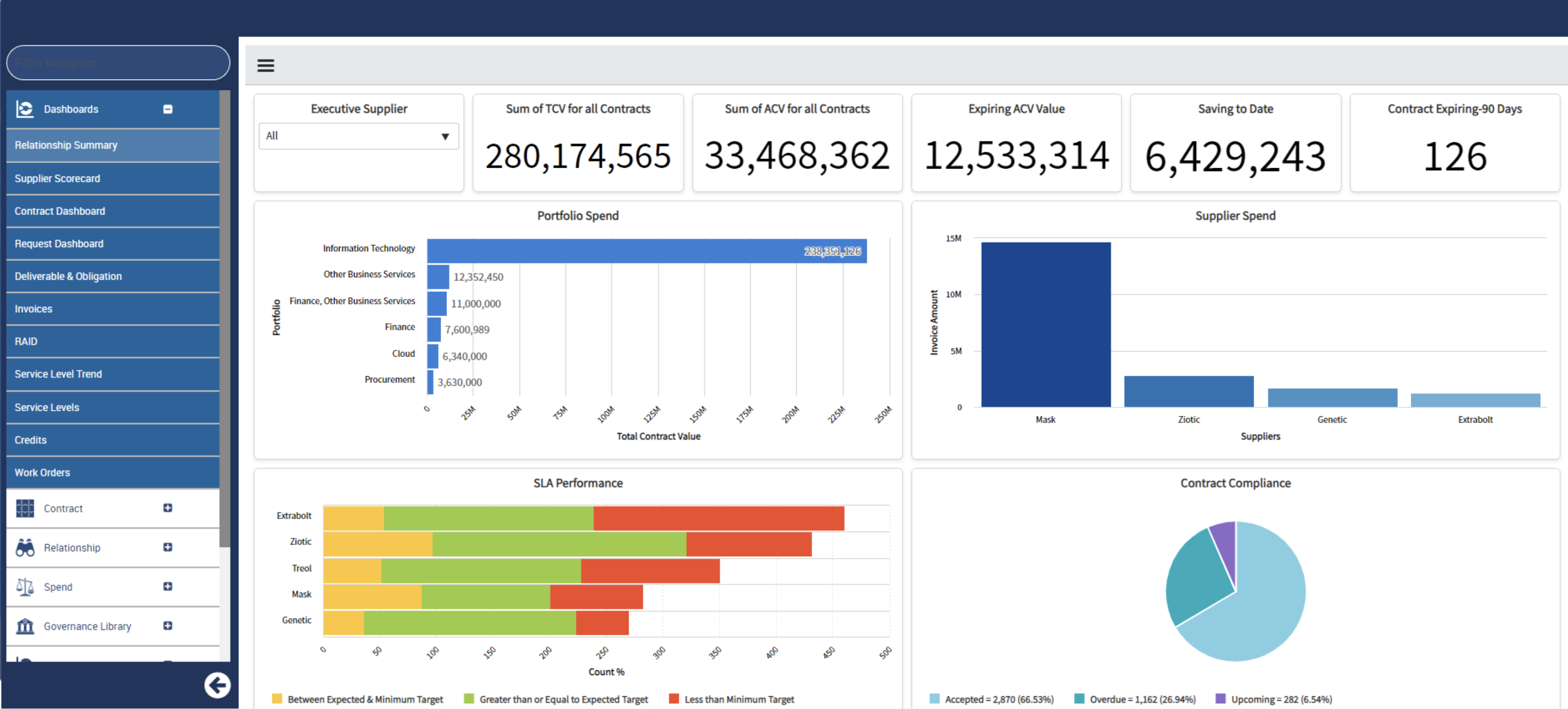 Enjoy a new kind of data-driven relationship management
Are you relying on data from your suppliers to analyze performance? With GovernX, you can do better. Manage and measure relationships objectively, and rely on facts for decision-making rather than subjective perceptions.
Benefit from exceptional contract lifecycle visibility
By providing stakeholders with visibility into all relevant contract, performance and financial information, organizations can proactively manage relationships to keep them aligned with the changing needs of the business.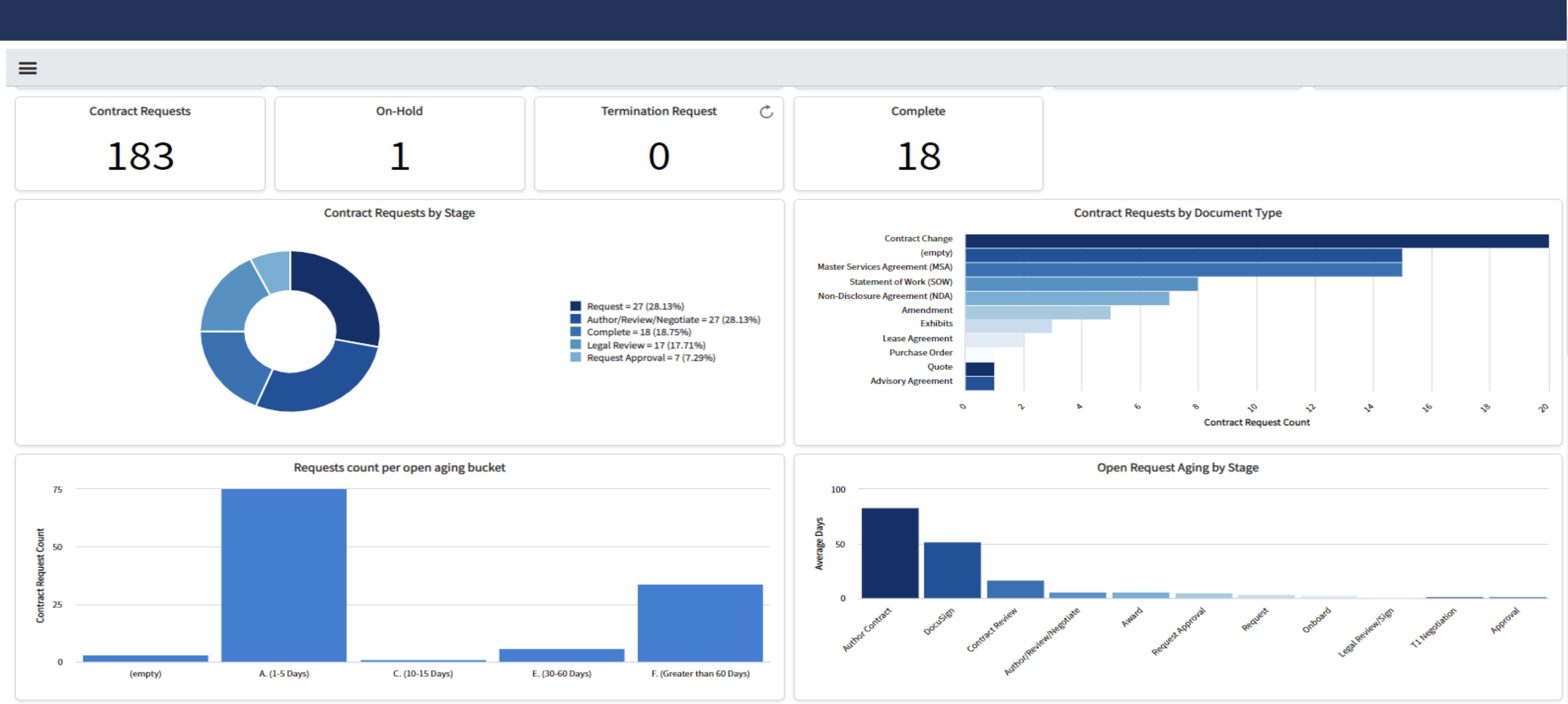 Automate your contract portfolio management workflow
AI-enabled contract data extraction and automated workflow management provide deep visibility that improves value realization across the entire contract portfolio.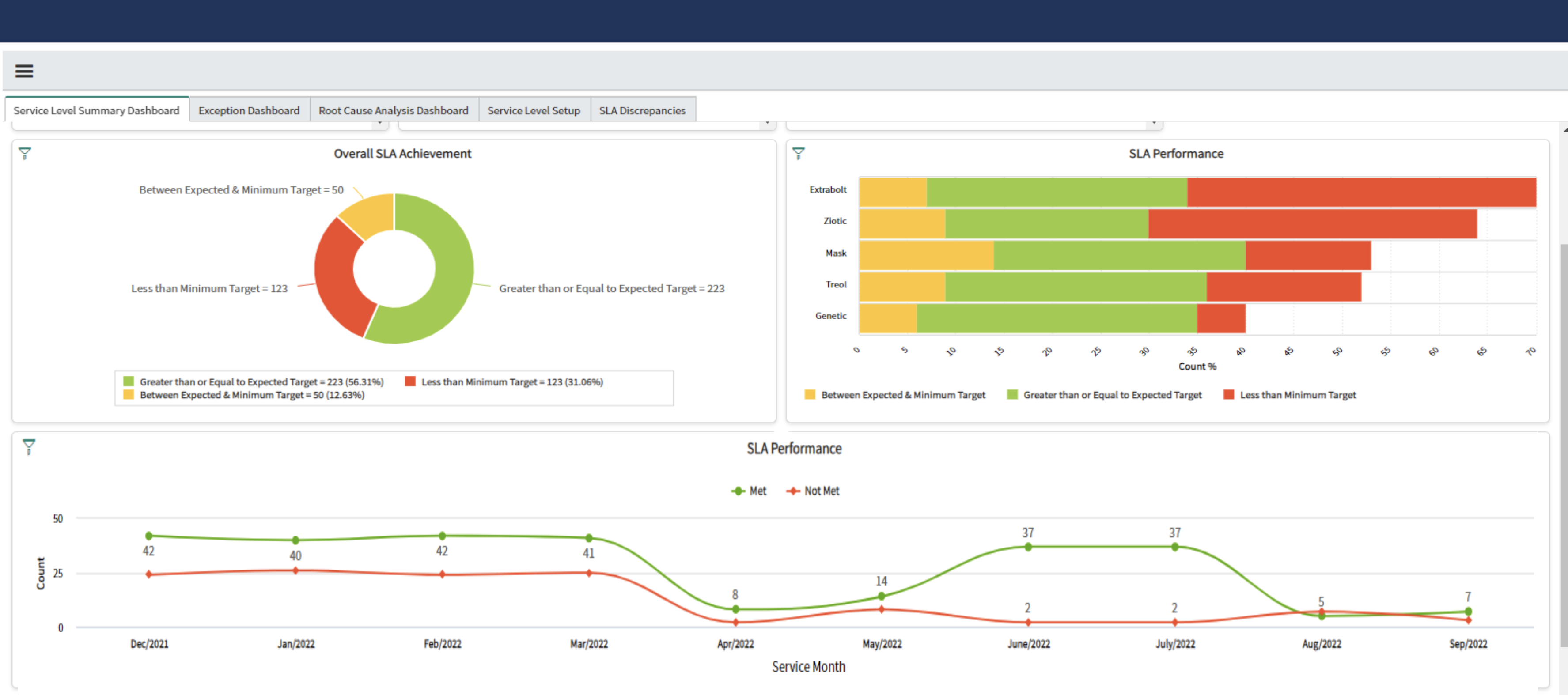 Track detailed service level performance data automatically
Automatically track performance against contracted and internal service agreements, validate service levels and compute service level credits and earn backs.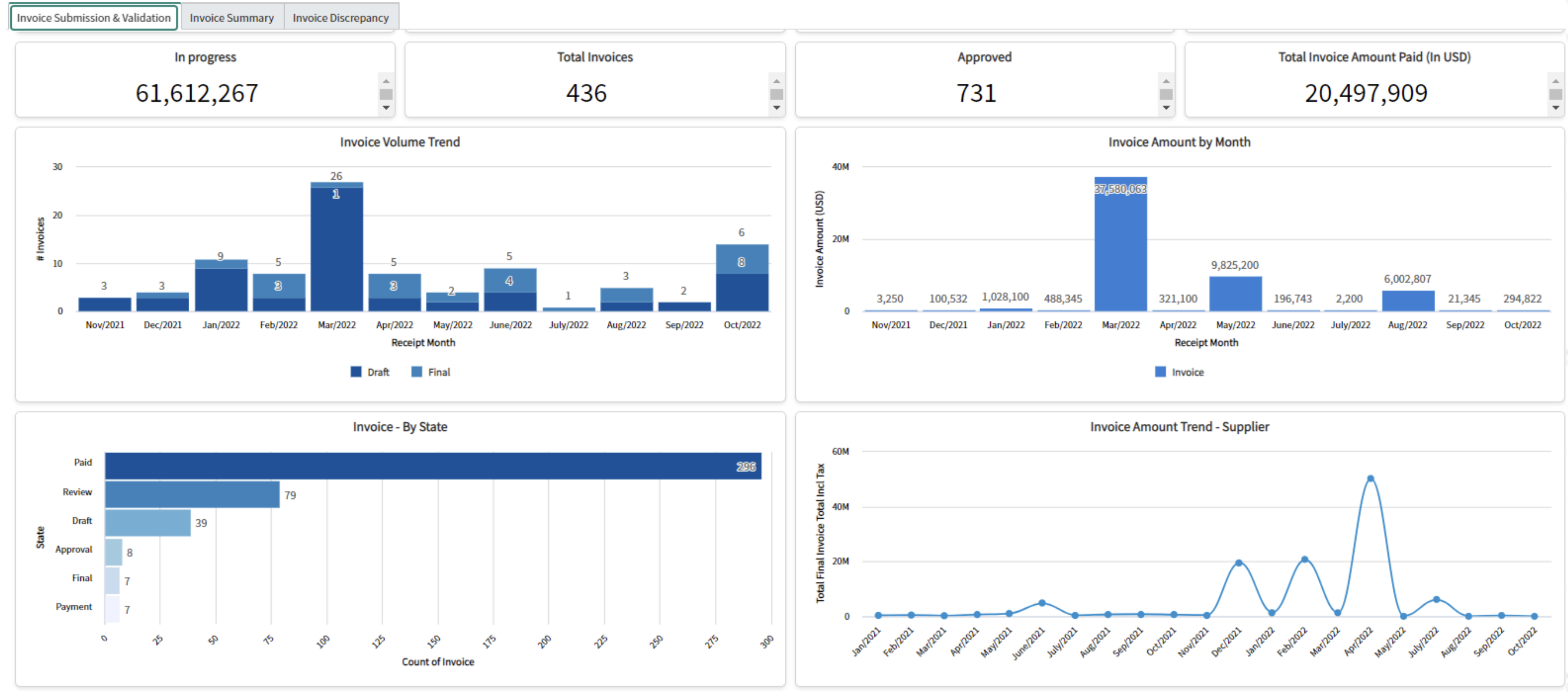 Maximize invoice management efficiency
Eliminate invoicing errors and discrepancies through automated validation of invoices against underlying rates and resource consumption data.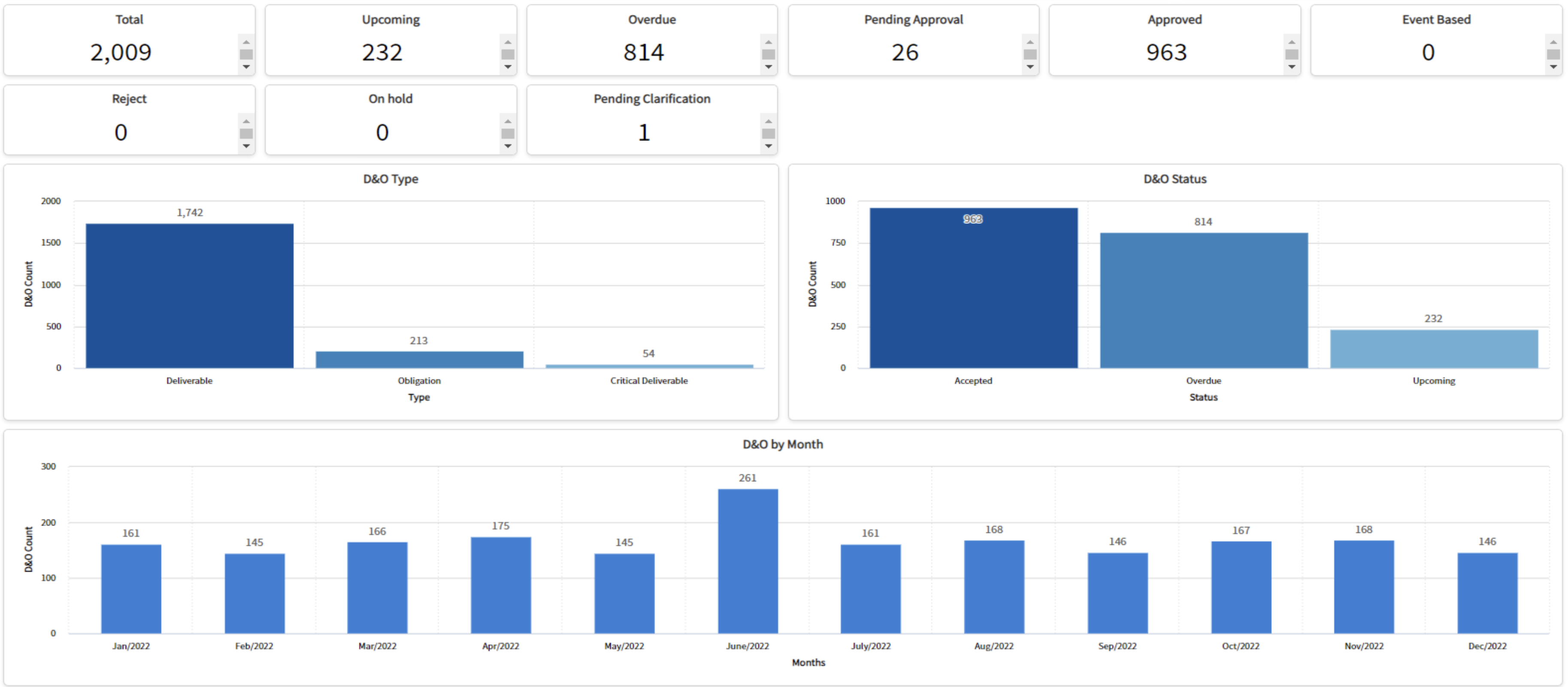 Monitor hundreds of deliverables and obligations in real time
Track performance against contracts in real-time through workflow automation that drives proactive review and monitoring of all relevant contract deliverables and obligations.
Want to know more about GovernX®?