ISG Events
Learn. Share. Connect.
Delivering the latest research-based thought leadership from trusted ISG Advisors, leading industry experts and the practitioners who are rewriting what's possible.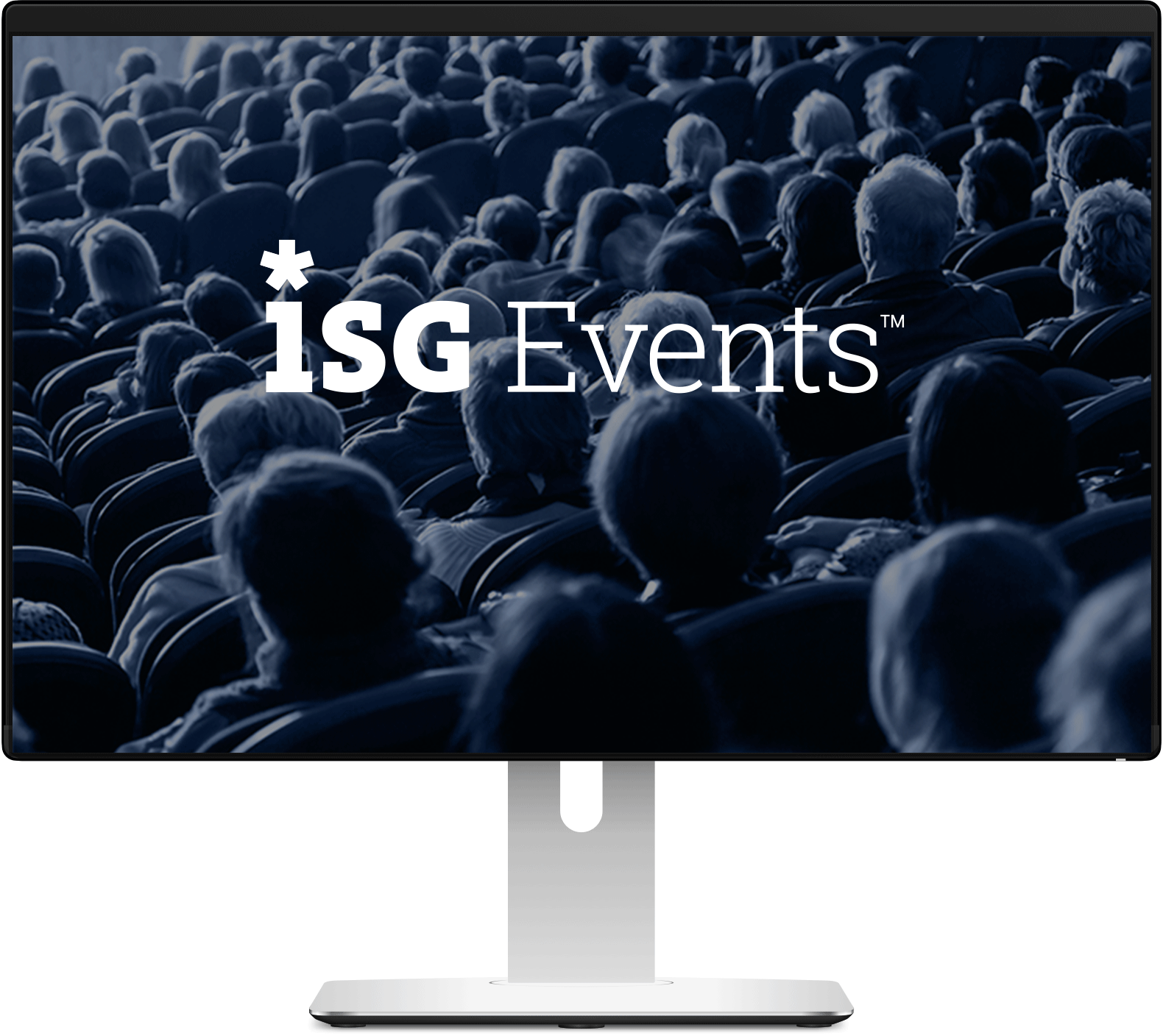 Featured Event
SICE Summit

Secure | Intelligent | Connected | Enterprise
July 11-12, 2022
etc.venues, New York, NY
Join ISG advisors and industry experts at the inaugural SICE Summit to discover the value of a connected network of data platforms, private cloud environments, cybersecurity services, and IoT devices. Reap the benefits of greater operational efficiency, lower costs, increased revenues, and an agile, secure enterprise.
TechXchange: Consumer Services

July 13, 2022
etc.venues, New York, NY
Register today for the ISG TechXchange: Consumer Services to join ISG advisors and industry thought leaders as we provide real-world experience to help you take advantage of new trends in the retail, CPG and travel & hospitality industries to ensure your post-pandemic survival.
About Our Events
ISG hosts a number of flagship events to fuel learning, sharing and connecting. Sessions are interspersed with strategic insights from ISG experts and industry thought leaders.
Whether it's in-person or virtual, ISG Events deliver an all-encompassing collaborative environment where innovation, strategic insights and hands-on sessions with cutting-edge technologies keep ideas and innovation flowing.
A Special Thank You to Our 2022 Multi-Event Partners