ISG Events
Learn. Share. Connect.
Delivering the latest research-based thought leadership from trusted ISG Advisors, leading industry experts and the practitioners who are rewriting what's possible.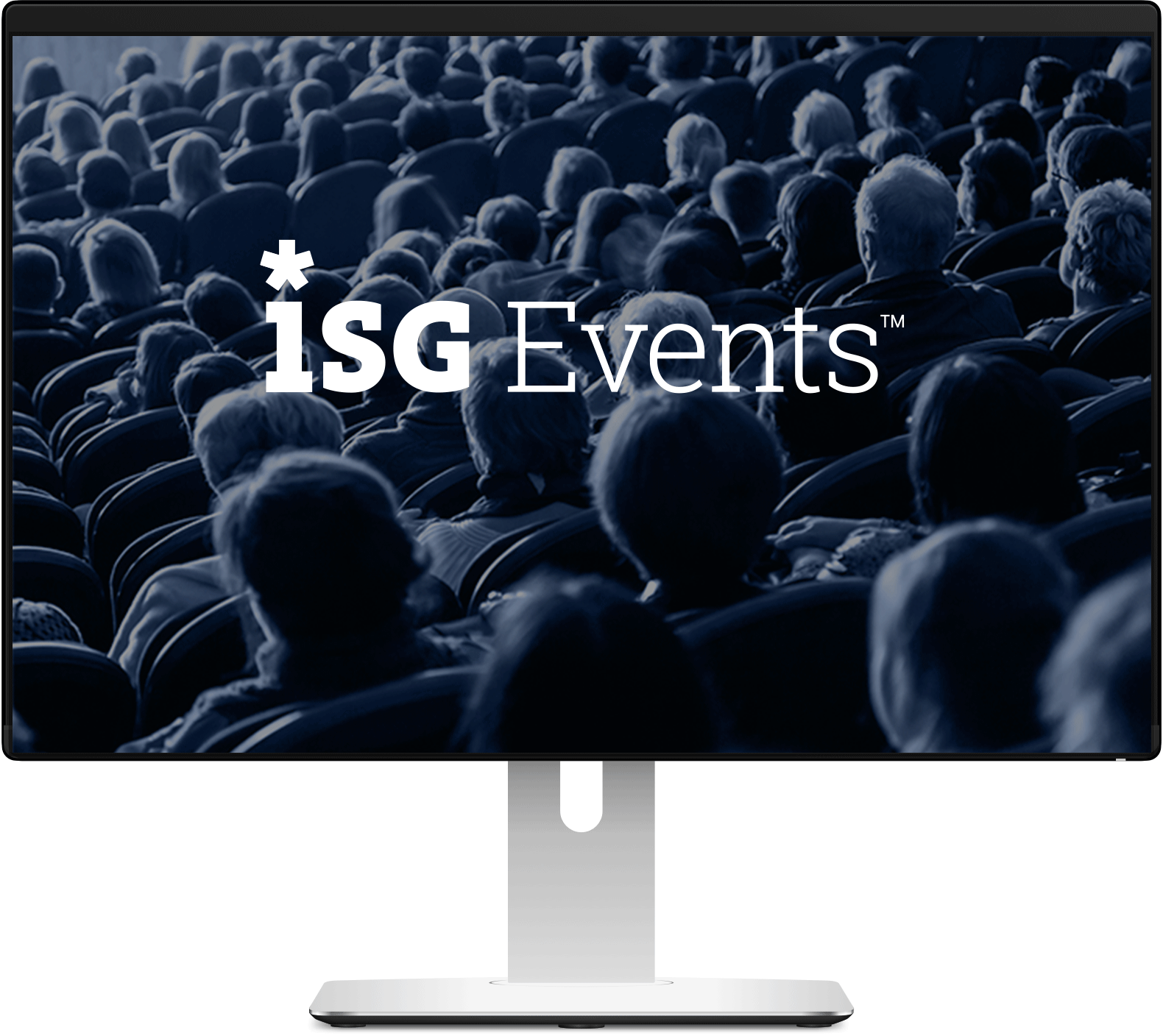 Featured Event
Digital Business Summit UK
21 & 22 June, 2022
Victoria Park Plaza, London, UK
Digital transformations are moving from large scale programs towards continuous transformations. There's no start, there's no end – it's an agile sequence of events, and it's the only way to stay competitive in this fast-changing digital world.

Join ISG advisors and industry experts at the annual Digital Business Summit to ensure your organisation is prioritising agility, adaptability and resiliency and adopting the right innovative solutions and technologies that will both disrupt and elevate your enterprise.
SICE Summit

Secure | Intelligent | Connected | Enterprise
July 11-12, 2022
etc.venues, New York, NY
Join ISG advisors and industry experts at the inaugural SICE Summit to discover the value of a connected network of data platforms, private cloud environments, cybersecurity services, and IoT devices. Reap the benefits of greater operational efficiency, lower costs, increased revenues, and an agile, secure enterprise.
About Our Events
ISG hosts a number of flagship events to fuel learning, sharing and connecting. Sessions are interspersed with strategic insights from ISG experts and industry thought leaders.
Whether it's in-person or virtual, ISG Events deliver an all-encompassing collaborative environment where innovation, strategic insights and hands-on sessions with cutting-edge technologies keep ideas and innovation flowing.
Our 2022 Event Partners: