ISG Executive Insights™
A data analytics platform that addresses the challenges of supplier data proliferation, and enables organizations to gather real-time insights throughout the sourcing journey, to optimize provider relationships, risk and compliance.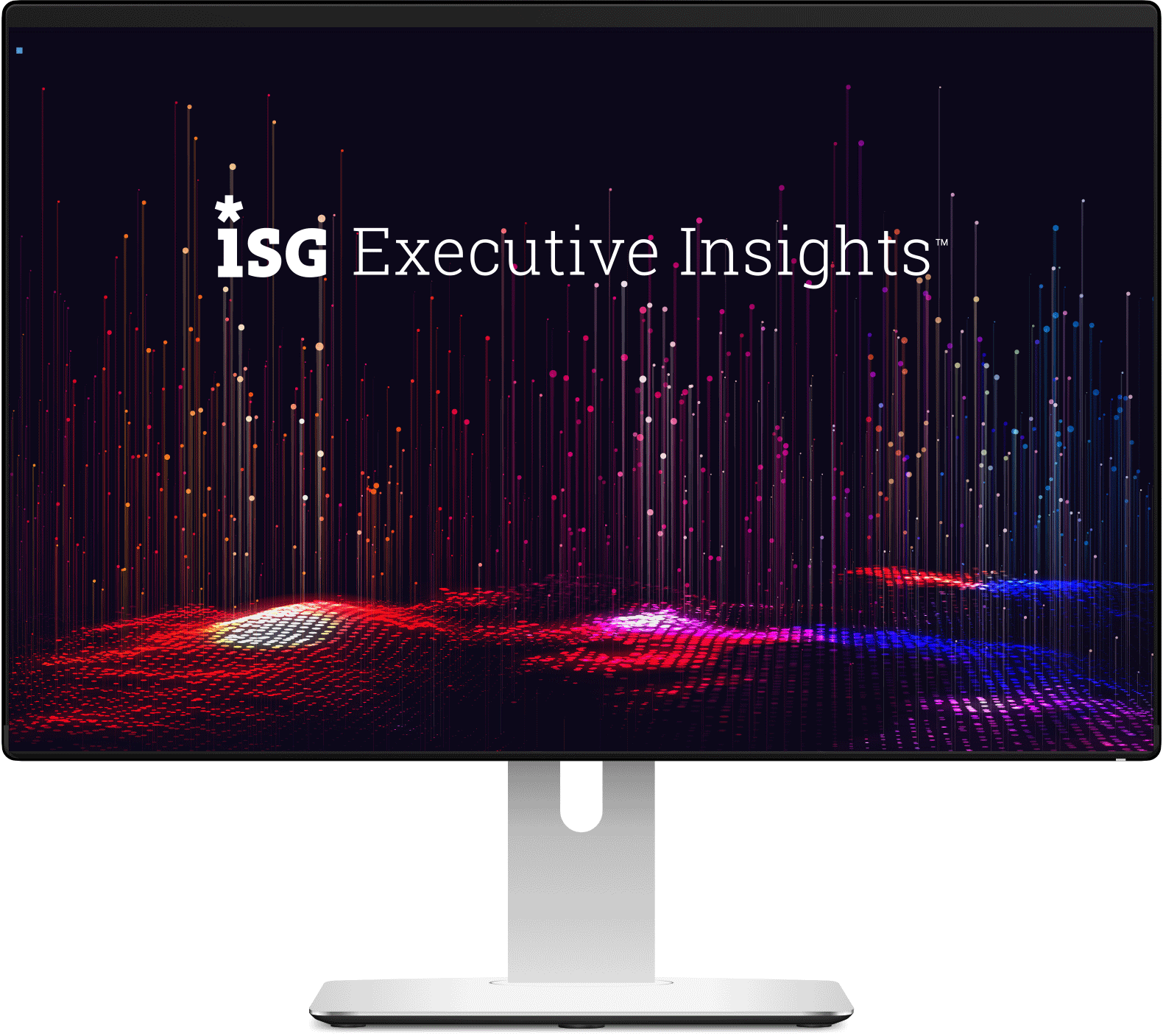 In today's complex environment, managing your provider ecosystem demands agility at scale, intelligent insights and risk visibility without compromise.
Executive Insights enables the business to address the challenges of supplier data proliferation and visibility fragmentation, while providing business with the control and insights to more effectively manage provider relationships and risk.
Watch this video to learn how Executive Insights helps you gain end-to-end visibility of your supplier ecosystem.
What can Executive Insights do for you?

The 5 Core Pillars of Executive Insights
How are our provider performing?

Real-Time Insights on Provider Performance
Performance indicators across key performance and risk domains
External indicators such as ESG and internal indicators such as governance performance
Various sorting, filtering and weighing functions
Current and historic insights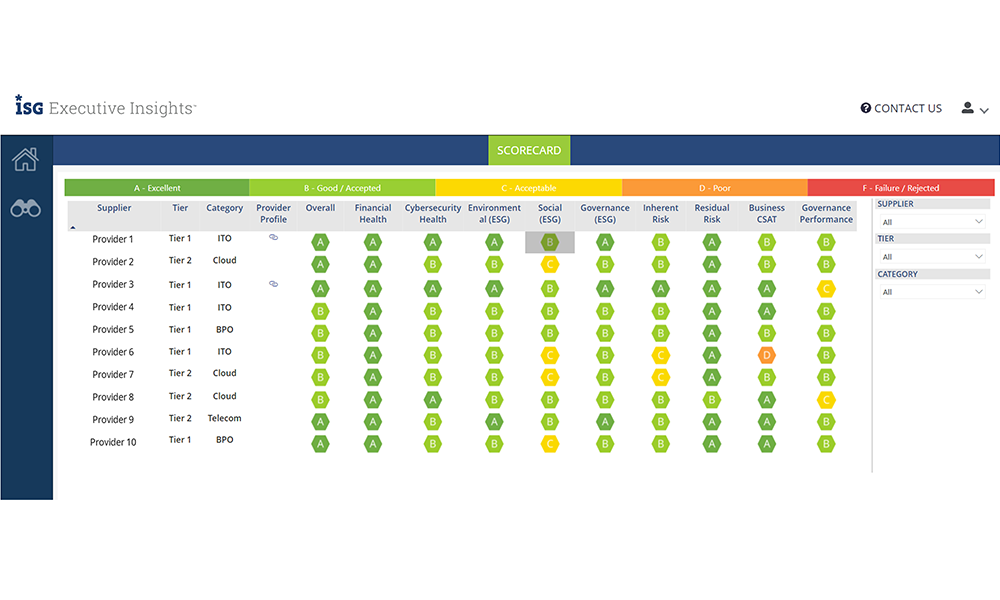 Who are our suppliers? How well do we know them?
Comprehensive Profile Composition and Risk Parameters
Profile details customized to your organization, including public information, SOW and KPIs
Provider risk parameters including details on their financial health, cybersecurity and environmental policies
Comprehensive multidimensional view on providers' location, news feeds, contacts and so on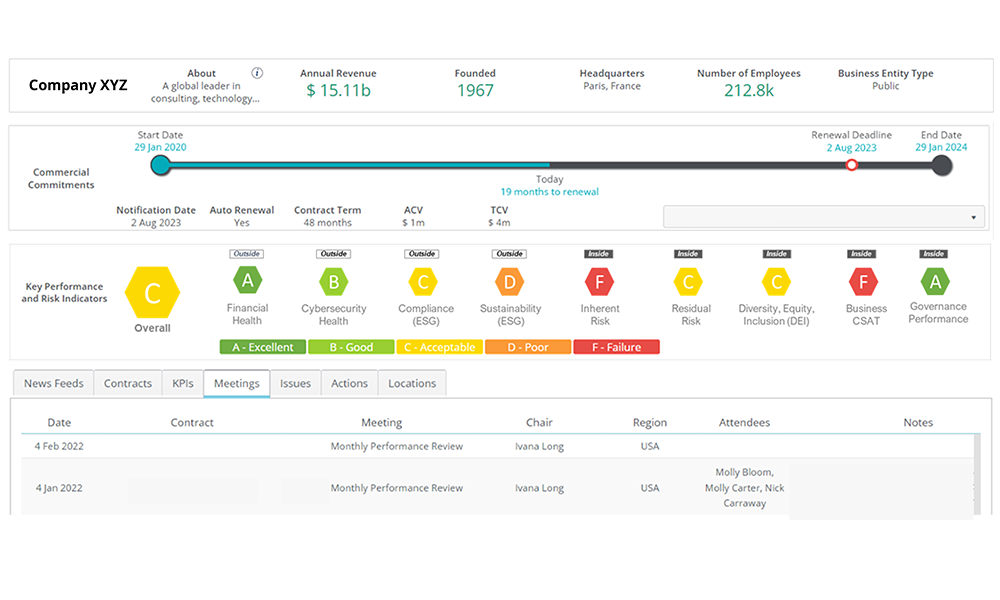 How satisfied is the business with our providers?
Greater Visibility into Provider Relationships
Avail ISG's Proprietary CSAT survey with comparative analysis and trending information
Evaluate suppliers' alignment with business needs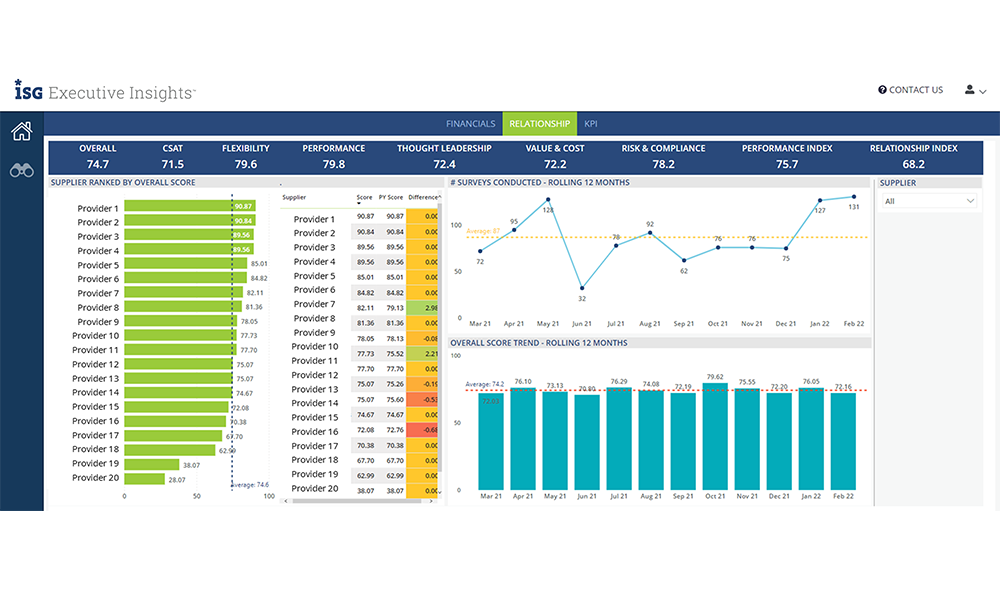 How well are our providers performing against our objectives?
Assess Performance across multiple dimensions
KPI Assessment at a macro and micro level
Normalized data parameters and business rules built in to provide instant heat maps and trending analysis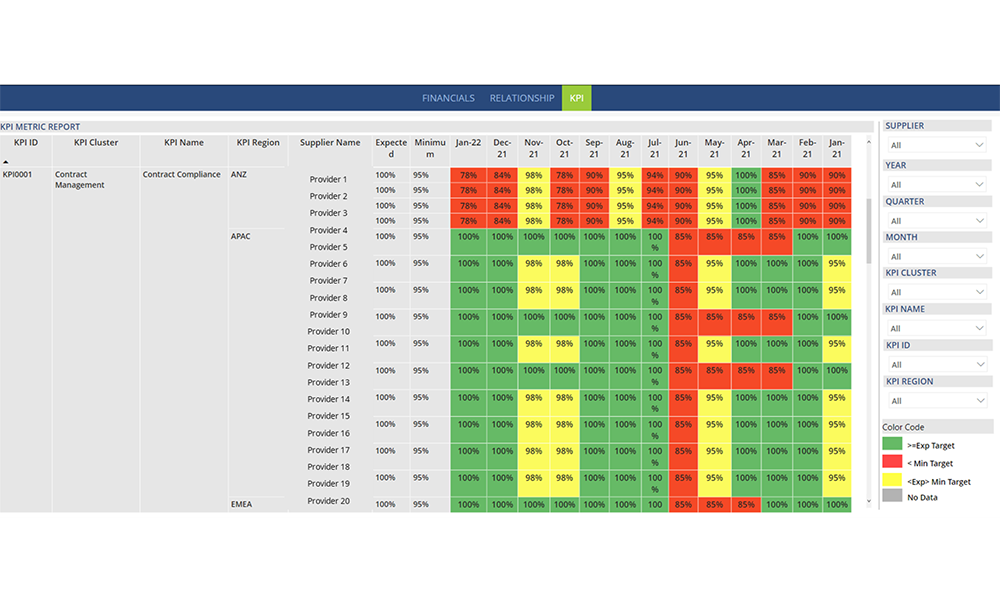 How much are we spending on our providers?
Evaluate Spend vs. Value Delivered
Understand spend by supplier, region and year
Use ready-to- use templates or APIs to bring in data from your financial systems
Evaluate your portfolio of spend by business unit or cost center
Request market price comparison of your contracts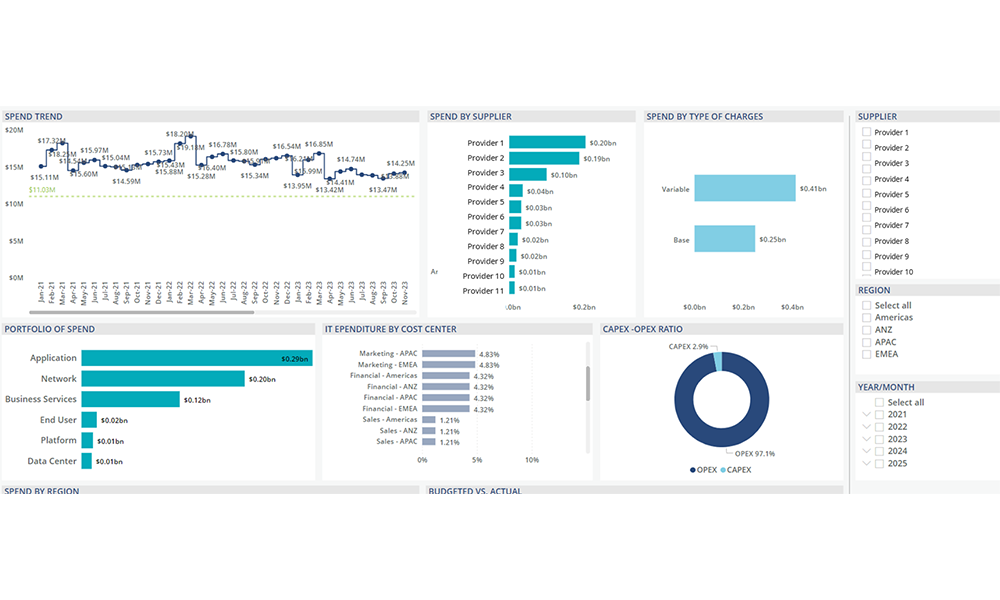 Our unparalleled data comes from:


180

,

0

00+
Sourcing Contracts
1

.

3

m
Deliverables and Obligations Managed Annually
Combining your disjointed systems and isolated data, with the world's largest global database of IT, BPO and engineering outsourcing contracts, Executive Insights empowers you to drive operational excellence and make strategic decisions.
For technology and business services providers,
please visit Executive Insights for Providers