ISG Executive Insights™ for Providers
Make strategic decisions with timely insights and real-time data.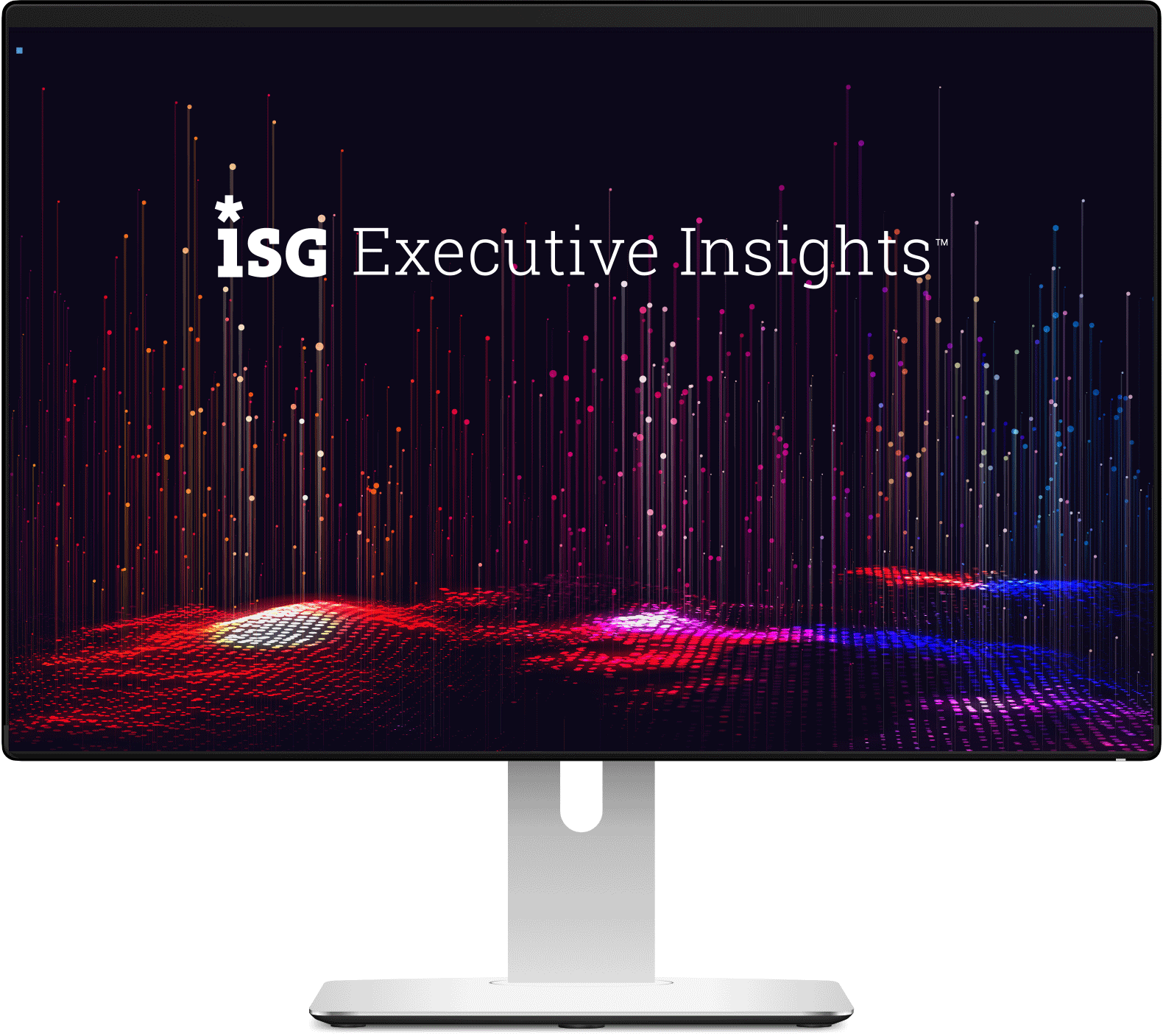 How can you
win at your pursuit imperatives?
Leverage our market intelligence to make informed, strategic decisions - and get real-time access to do so on your timeline
Engage with our expert advisory services and pursuit effectiveness teams to course correct and optimize your pursuit strategy.
Measure and generate new leads and level-up your market awareness with deep analytics and insights
How can Executive Insights benefit my firm?

We bring together the services you love in a one-stop solution. Be it engaging with advisors or accessing your ISG subscriptions, this digital platform will provide a smarter and more effective way to make the most of your ISG relationship.
Advisor Relations
Insights to build effective advisor engagement programs and tools to track planned and completed interactions.

Analyst Relations
Submit your ISG Provider Lens data to see your positioning and brief ISG advisors on your capabilities.
Sales
Insights on price to win and on-demand training on the ISG FutureSource™ methodology for all your active pursuits.

Competitive, Market & Account Intelligence
Data and insights on the markets your firm competes in.

Marketing
Access to ISG Index leaderboard badges and press release templates as well as the ISG Events calendar.
On Demand Learning
Training and learning enablement when you need it for all things data.
Real-time access to the data your team needs to succeed

Awareness Framework Data (Understanding, Trust, and Advocacy)

Engagement Summary data (Invites, Wins, Losses)

ISG Provider Lens™ Quadrant Positioning

ISG Index Quarterly Leaderboards, Badges and PR Templates

We combine the only patented IT price benchmarking and market cost intelligence platform in the industry with the world's largest global database of IT, BPO and engineering outsourcing contracts.

With more than 23,500 completed engagements for more than 2,700 clients, ISG has advised or benchmarked more than 2,100 transactions, representing more than $457 billion of contract value. This makes ISG's database the largest of its kind in the industry. And now we've made it easier than ever to leverage all of our data from one integrated platform.