In a world in which technology advancements far outpace adoption, the way enterprises approach their current technology stack must continuously evolve. While the industry definition of "hybrid cloud" has remained largely consistent over the last decade – meaning an environment with public and private clouds – the way enterprises approach their hybrid cloud strategies, architectures and operations must shift to better leverage new capabilities and maximize their technology investments.
What are these new capabilities? And how can you best incorporate them into your organization?
Thinking about Hybrid Cloud Differently
Gone are the days when enterprises take a gamble on moving their entire infrastructure to a public cloud provider like AWS, Azure or GCP in hopes of achieving cost savings and innovation. In today's cost-conscious economy, on-prem and private cloud environments are the norm, and hosting decisions are made based on application, not infrastructure, requirements. In addition, rapid development of AI-enabled capabilities, including generative AI, has allowed superior and faster insights into all data and telemetry across the entire infrastructure footprint.
With this new lens, the scope of hybrid cloud decisions has expanded to now include:
Business and industry-specific use cases
Common cross-industry threads
Data reliability, analytics and resiliency
Edge and sovereign cloud locations
New hybrid cloud management capabilities
The following hybrid cloud reference architecture establishes a framework that enterprises can use to refresh or re-evaluate their hosting constructs: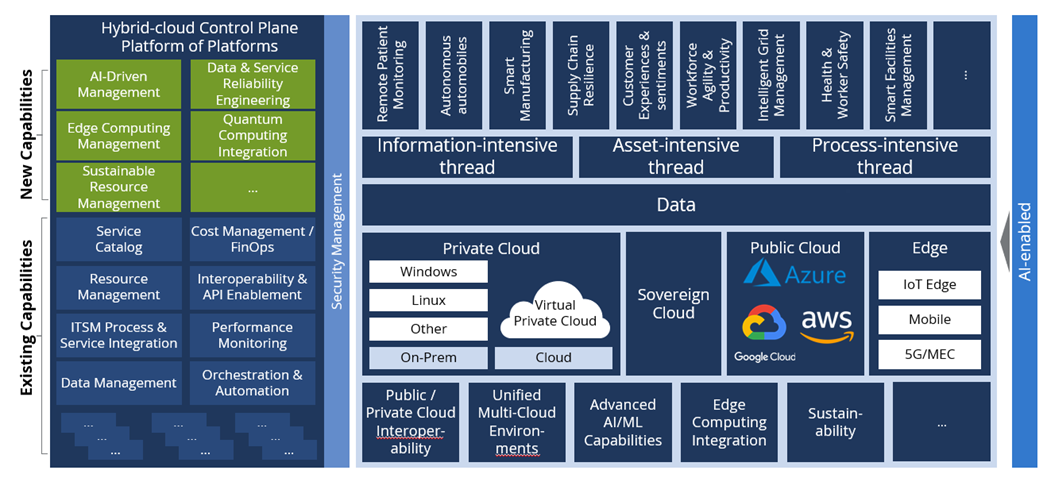 Figure 1. ISG Hybrid Cloud Reference Architecture
New and Emerging Hybrid Cloud Capabilities
While there are dozens of new capabilities in the hybrid cloud reference architecture, let's focus on three key capability shifts: smart infrastructure, advanced management and use-case solutions.
The following simplified model aligns these shifts to the detailed capabilities in the reference architecture above.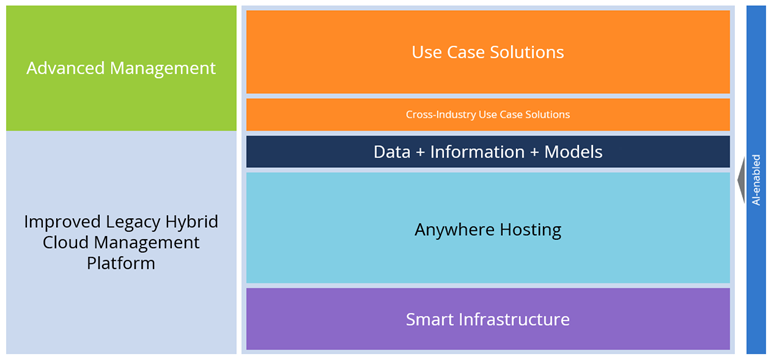 Figure 2. Core capability shifts at each layer of the ISG Hybrid Cloud Reference Architecture
Smart Infrastructure: The top of the tech stack is rapidly gaining intelligence, and it must be supported by the right underlying infrastructure. AI-ready infrastructure must work seamlessly across your public, private, edge and sovereign cloud footprint to support business-driving applications. This smart infrastructure needs to be performant to handle data-heavy AI initiatives, resilient to operational hurdles and secure to tackle emerging threats.
Advanced management: Because the scope of both hybrid cloud and the services that run on hybrid cloud have expanded, the way enterprises manage hybrid cloud footprints must expand as well – and traditional hybrid cloud management platforms (CMPs) today cannot do all this. Until a silver bullet platform is developed or intelligent automation fully abstracts away today's operations, hybrid cloud management will require a control plane that is an integrated set of platforms that support each aspect of the expanded hybrid cloud capabilities.
Use-case solutions: As Infrastructure as a Service (IaaS) and Platform as a Service (PaaS) offerings become increasingly commoditized across public and private cloud providers, there has been an influx of differentiated use case-driven cloud solutions. These use cases may be aligned to specific industries, such as remote patient monitoring in Healthcare, or they may be broader to support cross-industry functions, such as supply chain management.
Business Benefits of the Leveled-Up Hybrid Cloud
Integrating these newly emerged capabilities into hybrid cloud strategies isn't just about staying updated with technology trends. It transforms the business fabric with several benefits, including:
Innovation that allows you to leverage the latest services available in the market across your entire enterprise
Flexibility to deploy workloads to their optimal environments and manage workloads across various environments, from public and private to edge and sovereign clouds, giving businesses the agility to respond to market changes
Cost-effectiveness that comes from allocating resources across various cloud environments, maximizing return on cloud investment and leveraging AI to effectively manage them
Security in protecting your entire infrastructure, data and application estate through robust, intelligent tooling that keeps you a step ahead of adversaries
Stay tuned for subsequent articles in which we will dive deeper into new and changing hybrid cloud capabilities, such as generative AI, sustainability and cloud security. In the meantime, reach out to ISG for further guidance on how to adapt your hybrid cloud to create tangible business advantages, drive innovation and ensure longevity in an ever-evolving market landscape.