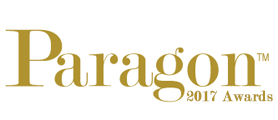 Congratulate the Winners of the 2017 Paragon Awards (Europe)
Meet our Sponsors

To find out more, please contact Denise Colgan click here.
Congratulations to all of the 2017 Paragon Award winners. The announcements were made at a celebratory awards dinner at The national Gallery in London, on Thursday 29th June.
Our worthy winners were each presented with a stylish Paragon trophy in recognition of their achievement. The finalists in each category were presented with a special framed certificate.
Paragon Award winners and finalists each demonstrated ground-breaking and inspirational approaches to sourcing and have had an enormous, positive impact on their clients' business. Congratulations to them all.
Excellence:
Winner: Wipro and Innogy
Finalists:
Capgemini and Volvo Cars
Hexaware
Transformation:
Winner: T-Systems and Rieber GmbH & Co KG
Finalists:
HCL and Eir
Infosys and BT
Genpact & Barclaycard
Leadership:
Winner: Tim Spence, Eir
Finalists:
Sajjad Khan, CLS Services
Lenny Alugas, Western Union
Collaboration:
Winner: Capgemini and Zurich Insurance
Finalists:
Wipro and National Grid
Scout RFP and Easyjet
Imagination:
Winner: Mphasis
Finalists:
Infosys and Adecco
Capgemini and MGEN
Impact:
Winner: TCS and NEST (National Employment Savings Trust)
Finalists:
T-Systems and Gijon City Council
Tech Mahindra and CAPE (Community Action Platform for Energy)
ISG Special Award:
Winner: Infosys