For many corporate employees, work life has changed before our very eyes. The commute is gone and, for many, will not return. Cars, work clothes and printers are sitting idle, and we replaced conference calls with Zoom calls overnight. For all the many issues COVID has caused, we've also seen technologies of all types advance and quickly become part of daily life. Who would have guessed that, within weeks, Ford and GM could be producing enough ventilators to supply the world?
In the midst of this, a U.S.-based enterprise client told me its similarly sized Chinese competitor was spending 80 percent less on IT than it was. In fact, my client spent more on its enterprise resource planning (ERP) system alone than the other company spent on its entire IT budget.
How do fully integrated ERP platforms fit into this? Some time ago, ERP vendors determined it was necessary to have a full stack of applications to meet its customers' business needs. As companies moved to the cloud, they no longer wanted multiple, disparate applications from the same vendor. Thus, ERP users gained a huge advantage as vendors scrambled to buy software companies to complete their offerings, and then take the best of what they could find and build them into a single integrated offering. This worked best for enterprises building a system from scratch, but the process becomes more complex when a company already has modules in place that its employees use and like.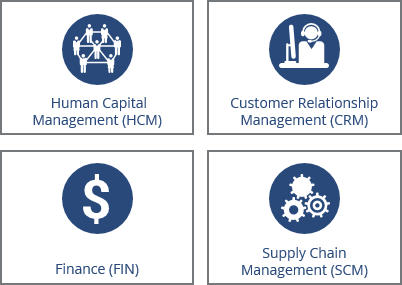 Figure 1: Full Cloud ERP Platform Contains Four Application Suites
In the cloud ERP market today, software vendors have tightened up their offerings to include integrated functionality across major business areas, including human capital management, customer relationship management, supply chain management and finance. Many providers are now beginning to incorporate artificial intelligence or robotics process automation (RPA) with chatbots to handle customer queries and workflows that enable a seamless customer experience.
As Thomas Friedman said, "Technology is accelerating faster than our ability to adapt. We can catch up. The future of humanity will depend on our ability to adapt to and work with technology."
Everything about ERP has changed in the last few years, including its very definition. Why should enterprises look at a fully integrated cloud ERP platform? Here are seven reasons:
Security. In early conversations with enterprises about moving to the cloud, security was a top concern. Today, the entire business model for cloud ERP providers is focused on securely delivering the latest cybersecurity functionality. Because it is now generally accepted that cloud ERP is more secure than on-premises solutions, the trust factor is high.
Workflow and integrated business process. These are the two biggest efficiency advancements in integrated ERP. A workflow triggers a necessary action from either the system or another individual allowing a transaction to move seamlessly between lines of business. With integration, a procurement requisition can be created, then flow to the right approvers based on dollar amount, and, when received, be brought into inventory and trigger appropriate financial entries. A unified platform allows for greater levels of automation and greater return on investment.
Reporting and analytics. Yesterday's reporting is today's analytics. This is why companies need an-out-of-the-box analytical system that can take in all the data, analyze it and display it in an easy-to-consume dashboard that doesn't require customization. A fully integrated cloud ERP pulls data from all related applications and facilitates improved data-driven outcomes.
Common self-service access. Today's ERPs allow employees to make updates and access their records instantly from anywhere on any device. Single sign-on and dual-factor authentication ensure secure user access.
Single data entry point. Using single sign-on to make changes in the system, such as adding a beneficiary or updating an address, is a best practice. In a full integrated cloud ERP, a single data record flows to finance, payroll and benefits.
ERP center of excellence (CoE) for managing releases, changes and testing. The most important elements of a move to an integrated cloud ERP solution are the automatic software updates, new releases and testing. Not only do ERP users no longer have to treat each application individually, they also are freed from having to test the integration after an upgrade.
Reliability. Cloud ERP products are promising up-time service levels of 99.7% with an expectation of exceeding those. High rates of reliability and redundancy are key to their success – and ultimately the customers' success as well.
If your organization is looking to cut expenses or get a better handle on operations, moving to a fully integrated ERP system in the cloud should be one of the first things to consider. ISG understands the complexity of selecting a cloud vendor, moving to a fully integrated platform and handling the implications of such a significant change. Contact us to find out how we can help you with your cloud ERP undertaking.