90 Days Later
An ISG E-book by Iain Fisher
The way the world works has changed. In less than three months during 2020, businesses were turned on their heads. When they emerged into the new future, some were more ready than others to take it on.

Many organizations faced – or are still facing – enormous transformation; others needed to simply adapt existing ways of working. Those that invested early in remote work and digital connectivity were best placed to survive the initial shock of lockdown. The time since then has exposed a number of issues companies must focus on, from re-assessing their financial positions and go-to-market strategies – consumers' have dramatically changed the way they consume products, for example – to understanding that we no longer need to commute to an office to be effective. Organizations must embed their employees into the end-to-end value chain to ensure true collaboration and connectedness and provide a seamless customer experience using new digital technologies and channels.

Read 90 Days Later, an ISG e-book, to help you navigate the new business landscape, learn from the past and plan for the future.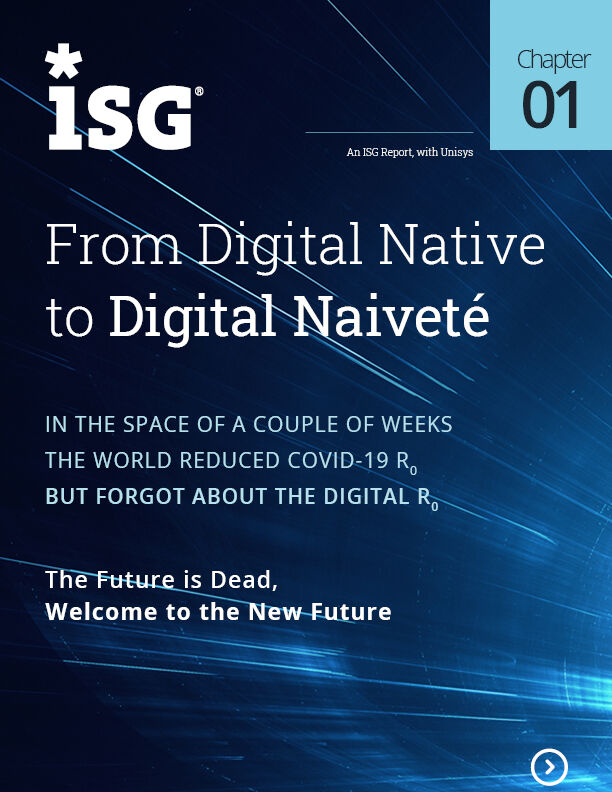 Chapter 1: Digital Native to Digital Naivete
Responding to major disruption caused by the COVID-19 pandemic required rapid thought and action. What we know now is that organizations that focused on a few simple things managed to dramatically lessen the impact of the crisis. COVID-19 caused almost everyone to adopt a work-from-home model, and most companies concentrated on doing it quickly and efficiently. But many failed to consider the importance of security during the transition to home-working. A security compromise of an enterprise system happens in much the same way a biological virus compromises a host. This can be measured in R0 – that is, the rate of contagiousness or transmissibility of the virus. In this chapter, we introduce the concept of a Digital R0, which can help us determine how secure our systems are now that the home is an extension of the office.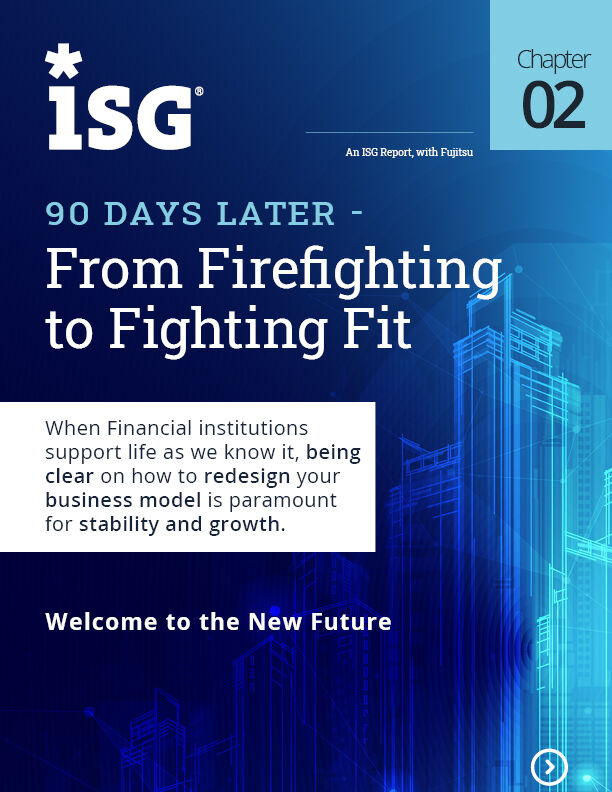 Chapter 2: From Firefighting to Fighting Fit
The pandemic of 2020 challenged every business and market on the planet. Product and service streams suffered while online and digital consumption of services skyrocketed. Meanwhile, ways of working also changed. With the majority of the business population locked down at home and forced to work online, not only does the business model need to be adapted in many cases, but so does the internal operating model to ensure the workforce can supply services the way consumers expect them. Organizations must understand how they must respond to these changes to boost customer and employee experience and address financial, regulatory and other concerns. An organizational assessment and needs test can help determine your hierarchy of needs when it comes to building the workplace of the future.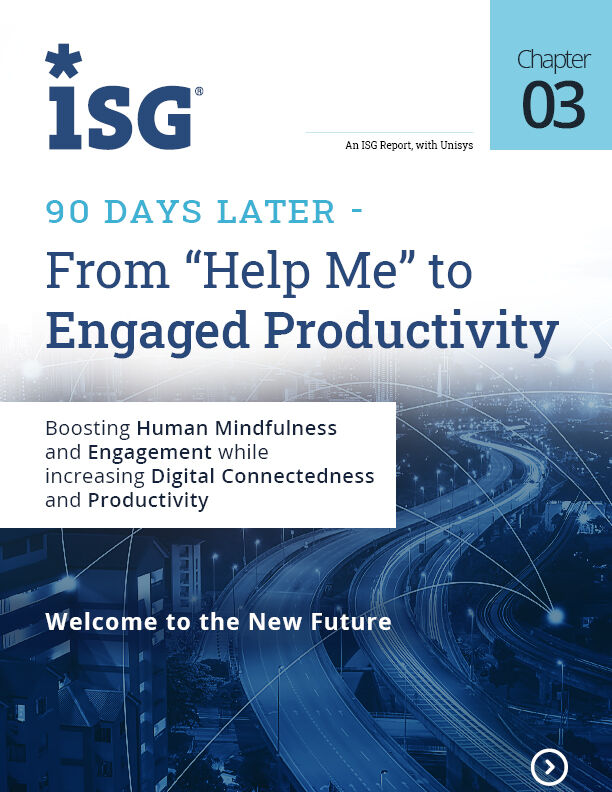 Chapter 3: From "Help Me" to Engaged Productivity
In the last 12 months, we have seen the largest population movement ever in the history of the world. Through a historical drive for efficiency, hundreds of millions of new offices have been created almost overnight, leading to workers sitting at home creating a near 1000% increase in demand for video conferencing and collaboration tools with little improvement in technology. Work from home has created new paradoxes where previously perceived benefits such as work/life balance has been severely tested and, in many cases, where implemented poorly, has seen dramatic shifts in the wrong direction. Understanding how people work is as important as understanding what they do.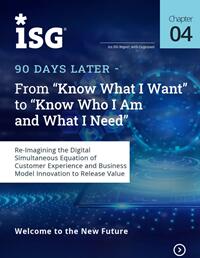 Chapter 4: From "Know What I Want" to "Know Who I Am and What I Need"
Just before COVID-19 hit, the globe experienced a change in customer experience through global impacts like environmentalism, equality and inclusion. Conscientious consumerism changed the way businesses and their supply chains had to adapt to maintain the loyal customer. Then COVID-19 hit, and the world shut down. ISG has determined that a new concept called "3D customer experience" – 3DCX – which moves the CX discussion from predicting what customers want to one in which organizations know who their customers are and what they need was created. Those who get it right will flourish..