Enterprises are building immersive, interactive commerce systems with 5G support and an always-connected ecosystem. These connected environments strive to elevate customer engagement by integrating mobile-centric communication channels via cloud deployments for real-time collaboration and scalability. The gold standard outcome infuses modular and extensible capabilities into unified communications-and-collaboration (UC&C), cloud-contact-center-as-a-service (CCCaaS) and communications-platform-as-a-service (CPaaS) solutions.
Why does CPaaS stand out? This is because CX is not just about front-end re-platforming or about reactively intervening to improve CX. While UC&C and CCCaaS enable seamless communication channels, CPaaS provides flexibility, transparency and greater choices via APIs and tools that integrate voice, video, email, media and messaging. CPaaS evolved from basic SMS and voice to support rich communication services (RCS) developed for the Android platform. It now offers real-time video conferencing, chatbots, seamless integration with business applications, contact centers and AI-driven interactions.
Today, what Kubernetes is to the cloud, CPaaS is to communications. While resource constraints and regulatory, security and compliance concerns are limiting adoption, the current $10 billion CPaaS market is projected to grow by three to five times over the next five to seven years.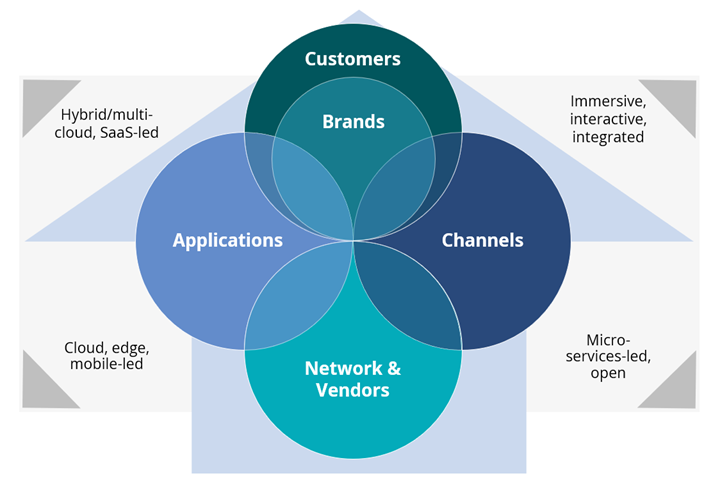 Figure 1: Forces Shaping the CPaaS Market
As part of that growth, the CPaaS market has experienced a wave of acquisitions over the past few years. Consolidation has been significant among network infrastructure, radio access network (RAN) and major CPaaS vendors.
Cisco acquired IMImobile (and is now considering Working Group Two from Telenor).
Twilio took over Zipwhip and ValueFirst; Sinch acquired SAP Digital Interconnect, Inteliquent and MessageMedia; Bandwidth acquired Voxbone; Infobip acquired OpenMarket and Shift; Kaleyra acquired mGage and Bandyer; LINK Mobility acquired Soprano Design; Tanla Platforms Ltd. acquired ValueFirst from Twilio; and Vercom acquired MailerLite.
Mavenir acquired Telestax, and Ericsson acquired Vonage, which had previously acquired Nexmo.
Are Telcos Acquiring CPaaS Solutions?
Historically, telcos have been overshadowed by over-the-top services (OTTs) in content streaming, but CPaaS vendors are now increasing mobile interactions and experiences by supplying myriad services. This puts formidable pressure on telecom providers to enhance CX and customer relationships.
Despite continued improvements in their network-centric approach, telcos have only selectively acquired CPaaS vendors. And the goals of these acquisitions have primarily been to fortify and diversify wholesale business revenues by obtaining non-SMS or non-voice vendors in the CPaaS ecosystem. The quest for a comprehensive 360-degree omnichannel platform that provides granular customer insights across enterprise applications is still in progress.
Consider the following examples:
Proximus spent approximately 15% of its annual revenues in July 2023 to acquire a 58% stake in Route Mobile. BICS, also owned by Proximus, acquired 3m Digital Networks in December 2021. Both acquired entities are based in India. As Proximus solidifies its API-based communications and expands into new markets, such as Asia and Africa, it reinforces the "open network proposition" for its declining international wholesale segment BICS.
Tata Communications spent 14% of its annual revenue ($100 million) to acquire Kaleyra to diversify into non-SMS in June 2023. This acquisition allows Tata Communications to leverage Kaleyra's Tier 1 carrier interconnects in the U.S., solidifying its presence in BFSI, Retail and Commerce sectors and enhancing its position in negotiations with large enterprises.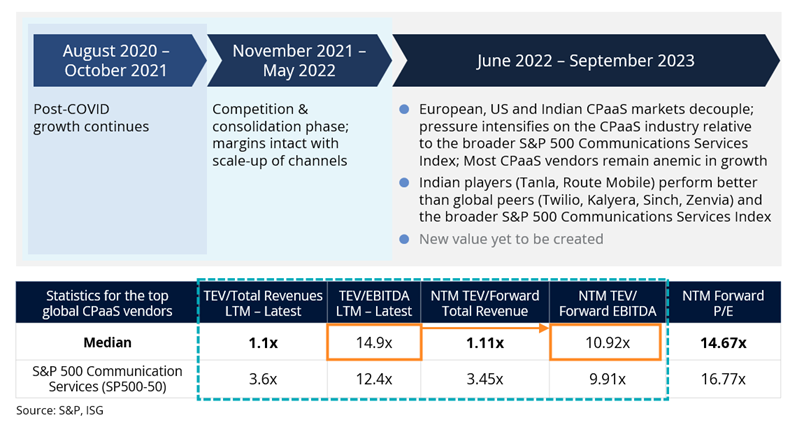 Figure 2: CPaaS Vendors Still Too Big to Chase for Telcos - the Waiting Game Continues
The market cap for most CPaaS vendors continues to erode (see figure above) amid a challenging macroeconomic climate – as of Nov. 8, 2023, the total enterprise value to the EBITDA ratio for the major CPaaS players is expected to decline and follow the S&P 500 Communications Services Index in the next 12 months – and enterprises often favor established business models over pay-per-usage communications, especially in BFSI, gaming, retail and e-commerce sectors.
Opportunity for Telcos Remains Huge
Because telcos merge information flows and communication channels with vendors and enterprises, they have the potential to be influential leaders in unified CX. As the transformation from telco to techco is underway, a significant opportunity also exists for telcos, especially in areas such as B2B customer support (including interactive voice response, voice bots and two-factor authentication), customer data platforms, network, fraud combat, security, sales and integrated and automated marketing. Telcos could leverage APIs, low-code/no-code, automation and AI to provide efficiency and superior CX with location awareness to their enterprise clients.
In December 2022, the global telecommunications company Bharti Airtel announced plans to integrate its CPaaS offering, Airtel IQ, with its partially acquired entity, Lemnisk, to form a holistic customer data platform. In February 2023, Deutsche Telecom and T-Mobile US initiated a joint developer program to expose their network APIs. This initiative was followed by the Global System for Mobile Communications Associations (GSMA) effort in March 2023, aimed at providing developers with universal operator network access solutions, with companies, such as Orange, Telefonica and Vodafone, collaborating. Organic efforts of exposing network-as-code APIs to developers are also underway with the Linux Foundation. Telco vendors such as Mavenir also sell white-labeled CPaaS platforms to telecom providers, but this has yet to fully unify CX across a broad spectrum of enterprise services.
The CPaaS ecosystem remains fragmented with a rudimentary roadmap for unified scalability and monetization. In the absence of an M&A appetite, telcos will have to rely on their strengths and service provider capabilities to improve the CX equation.
By leveraging a four-step process – re-engage, ready, raise, reinforce – enterprises can strengthen their existing customer relationships using CPaaS constructs – both internally and externally. These include improving ownership of CX, wrapping a service-oriented approach around products and platforms, streamlining data and integrating advanced AI to enhance enterprise solutions, bringing scalability via necessary training, targeting solutions focused on the SMB market that seamlessly integrate enterprises end-to-end and advocating secure-by-design principles and skills.
Re-engage by increasing ownership of CX efforts in existing/new contracts. Align efforts strategically to identify points of friction across the standard portfolio of IT (including CRM, ERP and other infrastructure/application modernization activities), network (access points, topology) and services (consulting, risk, governance and others). Then renew service integration efforts for voice, video, messaging/email and media products and platforms that sell into those friction areas with renewed cross-industry and cross-functional KPIs. While you chase new contracts, make sure to use a service-oriented architecture around products or platforms. This will help as the next wave of growth comes from SMBs. Be sure to strike a balance between vendor-proprietary communications platform tools and API-driven development to govern the entire service delivery.
Ready by unifying data from information flows and communication channels. A unified data lake that merges legacy and modern application data along with user journeys can be critical. Use AI and ML foundation models to create differentiation for layered and connected enterprise solutions after correlating information flows (from customers, technicians and call center agents) and multi-channel metadata; this will improve the data unification journey. This also forms the basis of an intelligent platform that proactively selects the channel, context and content while reaching out for problem resolution, up-sell or cross-sell opportunities or even retention.
Raise scalability to increase customer touchpoints. Infuse horizontal CPaaS platform components into verticals, integrate streaming and video collaboration capabilities, and educate enterprises via training and support. This will also enable new customer acquisitions at scale (via promotions, enabling app downloads), customer retention (via app-less catalogues, new arrival campaigns), customer support (subscription alerts, abandonment cart recovery, fee reminders) and customer servicing (authentication, income-tax notifications, catalogue-on-demand, self-serve chatbots, feedbacks, quizzes) across various verticals and use cases. Also, invest in minimum viable products that require low integration efforts and then scale according to customer requirement. Generative AI can create productivity gains with smart campaigns and website designs as well as enhance CX by architecting journeys and channels of choice for each customer.
Reinforce by developing a DevSecOps strategy with the necessary skills. Align your user experience roadmap for all applications. Doing this for channel verification, multifactor authentication and mobile identity will help prevent security fraud. Simultaneously, be sure to comply with local regulatory oversight on data privacy, supported by local teams in each sovereign territory.
The CPaaS market has grown quickly due to the increasing demand for flexible and open communication channels. As the market expands over the decade, the collaboration between telcos and system integrators such as Eviden (an Atos Company), TCS, Harman (a Samsung company) and Tech Mahindra, especially for points 2, 3 and 4 above, will also be pivotal in monetizing CX efforts and ultimately transitioning to CX-as-a-service business models. Unifying data from diverse channels and monetizing through payments, IoT, bots and other value-added services ensures a scalable and secure transition from a low-margin messaging/voice business to an experience-centric one encompassing video, mobility and conferences.
ISG helps enterprises navigate the changing communications market and design a roadmap and partner ecosystem that will get them where they want to go.