The idea that companies can and should deliver uninterrupted services, value and experience in the digital economy has revolutionized the expectations of customers and other stakeholders. Enterprises need greater resiliency using digital and emerging technologies. As a result, the operations landscape is evolving into a digital-native structure that engages with new technologies to meet business needs.
ISG is continuously refining the context and positioning of our technology, research and advisory services with increased focus on our clients' business growth and agility. In this work, it has become clear that the term Enterprise Service Management (ESM) is used by many providers and clients synonymously with IT Service Management. We see this as telling, and reflective of convergence across different "flavors" of service management. This article presents ISG's broad view on ESM and the trends it is expected to exhibit on the journey to a sustainable future state.
The 2022 ISG Provider Lens Study on Enterprise Services Management & Solutions will showcase ESM services and solutions available to enterprises and provide additional market analysis.
Enterprises need to build a durable business foundation by architecting a resilient enterprise service mesh. Best practice frameworks, reference models and methodologies incorporate value chain integrations (with IT4IT), multisource landscapes (with SIAM) and co-creation of value (with ITIL 4). This highlights the importance of having a service management architecture that is comprehensive and standardized.
Such an architecture helps enterprises achieve four goals:
Consolidate enterprise portfolios for business sustainability to standardize operations and channelize the focus on business objectives.
Prepare to become an enterprise without physical IT, as digital technologies are integrating all aspects of provisioning and utilizing IT services.
Converge business and IT as the demarcations fade away due to the new definition of work and new business models.
Make enterprise service platforms the core value drivers by optimizing enterprise resources.
Why Is Right Now the Right Time to Define ESM?
An enterprise carries out business activities related to multiple portfolios and diverse capabilities. Thus, it interacts with many smaller organizations and service portfolios that depend on the larger structure and the business model. These portfolios comprise associated services, processes, information (data) and technology that work together to deliver value to the customers. These processes, workflows and information management systems span various business, corporate and technology portfolios that are often managed in isolation. This isolation, or near-isolation, leads to redundant, complex and expensive business and IT operations, often slowing down growth and disrupting value.
Figure 1 showcases three enterprise portfolios covering the respective services and corresponding activities.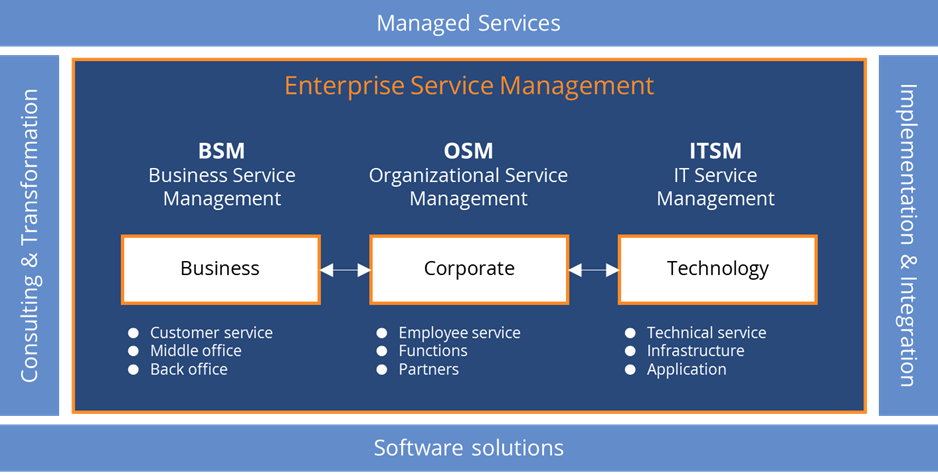 Figure 1: Enterprise Service Management Landscape
To avoid this kind of disruption, enterprises need to adopt and explore opportunities to take a fresh look at best practices and frameworks using an integrated solution. Hence, business leaders should consider a pan-enterprise view that strategically addresses these challenges. The best approach leverages proven practices, systems and guidelines to deliver a holistic value aligned to the business vision.
Many Enterprise Functions and Capabilities Will Vanish in the Clouds
For illustration, let's take IT services. As a physical unit, traditional IT services will eventually integrate with core technologies such as the cloud. The rising trend and preference toward bring your own device (BYOD) is one of many examples portending the reduced involvement of IT, and increasing focus on predefined, preconfigured and automatized remote management functionality. A similar trend is recognized in accounts payable processes on the business side and employee onboarding on the HR side to name a few.
Centralized governance and design architecture of business and corporate functions will continue to exist within the enterprise to drive and control business outcomes. However, the capabilities in every portfolio are already being modularized into skills and migrated to the cloud. At the pace at which enterprise management is being democratized and virtualized, these transactional services are expected to become invisible soon and reside as an omnipresent capability managed by autonomous digital workers in the near future.
Converged IT and Business Operations
To build modularized offerings on a single platform, global system integrators and independent software vendors have defined their own product scope to standardize the operating principles across the business, corporate and technology portfolios. Over several decades, these frameworks and models have matured to align with transforming technology, customer and business demands, and new definitions of work.
By converging IT and business operations, companies will gain the ability to standardize enterprise processes and platform usage. The respective operating distinctions are fading away, and SaaS solutions are persistently growing across all portfolios. We expect companies to conduct IT, business and corporate activities using similar processes, eliminating the need for disparate methods and solutions.
Enterprise functions develop various capabilities that are packaged as a service, associated with value and delivered through set processes across an enterprise.
In-depth Analysis of the Foundation for ESM
With a holistic approach, soon most service management solutions will consist of tools (focusing on defined tasks), applications (typically operated by the end users) and platforms (hosting the product's own features and allowing third-party applications and components to integrate). All service management software has a distinct purpose for handling work and information management activities. Hence, the data layer (ERP), business logic (BPM) and the interface layer (CRM) have independent streams of capabilities and offerings based on their functions.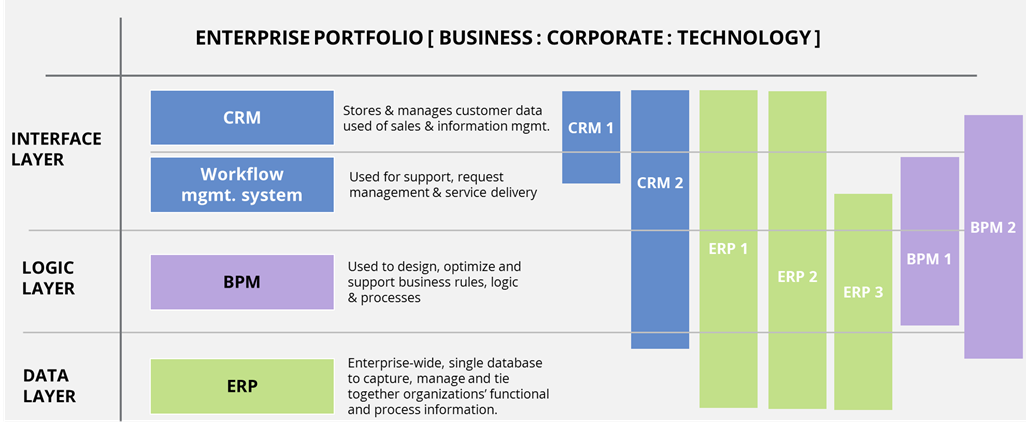 Figure 2: Enterprise Layers – The Transforming Landscape
Service management software simplifies the workplace, workforce and workflow modules to expand coverage. This approach is rapidly integrating tools, platforms and applications. In most cases, the transformation roadmap for an enterprise includes an increase in scope for building a strong and comprehensive product line with OEMs. In addition, process discovery, intelligent capabilities and the infusion of emerging technologies (like blockchain and IoT) will improve business outcomes.
Adopting an ESM solution that delivers across all portfolios within an enterprise is the recommended approach. A critical success factor is to focus on integrations with the necessary systems for seamless information flow. This will drive the shift of talent utilization away from utility functions at the enterprise level and toward creative, productive and customer-facing roles.
Three layers – data, business logic and interface – and three portfolios – business services, corporate services and technology services – are converging to deliver a single enterprise view.
The Ultimate Goal of ESM
The strategic goal for any successful digital business transformation is to deliver services, systems and solutions that improve operations, engage customers and encourage growth.
Governance, architecture, risk, strategy, value and resources are important attributes for an enterprise business model. True value is realized when the respective stakeholders perceive benefit through these services. Therefore, it is imperative for services to be connected, integrated and seamless across enterprise portfolios, which is possible only through a pragmatic understanding and implementation of ESM principles.
________________
Look out for the IPL ESM Services & Solutions 2022 study due for release in Feb 2022. The report includes providers in the various services segments including consulting, implementation and integration, managed services and ESM software. It will also highlight provider attributes, strengths, and developments in a clear and succinct format.
Please write to [email protected] for more details and information on the ESM Services & Solutions 2022 report.
Bill Huber contributed to this article.