Over the next few years, literally thousands of companies will have to move from their current enterprise resource planning (ERP) systems to SAP S/4HANA. Support for the old systems is phasing out, and, without the move, they're at risk of being unable to support newer benefits and innovations like public cloud, machine learning, open-source technologies, and certain simplified infrastructure. The deadline for the initial phaseout is understood to be 2027 – with optional extended support after that expected to cost more – and the longer you wait, the more investments you might be pouring down the drain into parts of your ERP you'll no longer need.
While more than half of the affected companies have at least started planning for the technical aspects of the move, fewer have worked on making sure their employees will embrace the new operating model and ways of working so the organization can get its full return on investment. That's where organizational change management (OCM) comes in. Research has shown more than 60 percent of a project's success relies on the people, even if a company has the right technology and processes in place. OCM activities can help ensure your employees are ready for change, so they adapt quickly and realize benefits faster.
Getting ERP Upgrades Right
Moving to SAP S/4HANA is a big deal. Chances are, your people are going to have to handle new job roles, responsibilities, end-to-end processes, ways of doing business and measurements of success, among other things. OCM for SAP S/4HANA can help with common adoption and training challenges, preparing employees through stakeholder management and communications, and applying the psychology of human dynamics to anticipate and address the coming cultural and behavioral changes.
For system implementations, ISG uses a specific methodology called the Build-Up Approach. It includes a series of activities, including communications, process-and-role education, preview sessions, training and other work to gradually build up people's knowledge and readiness for launch. We also have a specific version of the Build-Up Approach specific to SAP S/4HANA implementations and to align with the official SAP Activate Implementation Method. After countless successful implementations, we know it helps keep morale up, reduces change resistance, breaks down organizational silos and more.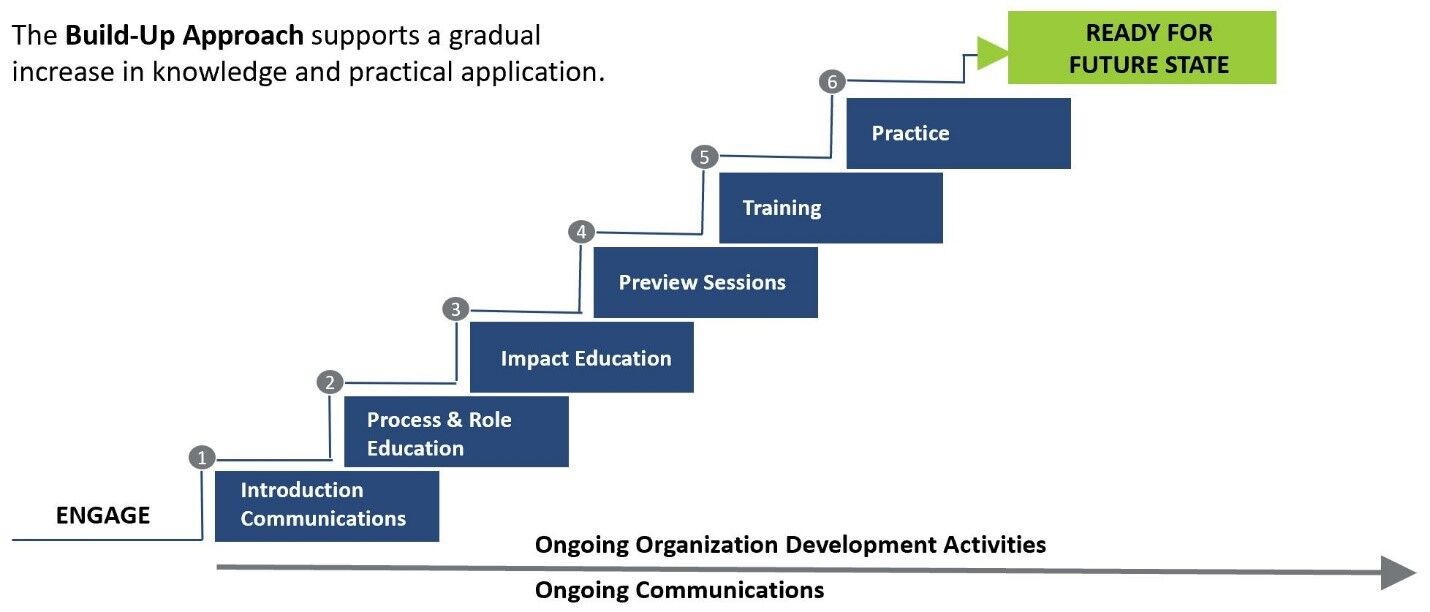 Figure 1: ISG's Build-Up Approach
ISG has global experience as an SAP Platinum Partner for more than a decade. More than 5 million employees have benefitted from the ISG adoption methodology, including more than 1.5 million who learned SAP systems over the course of about 150 different projects.
ISG's Training, Experience and Accelerators for SAP S/4HANA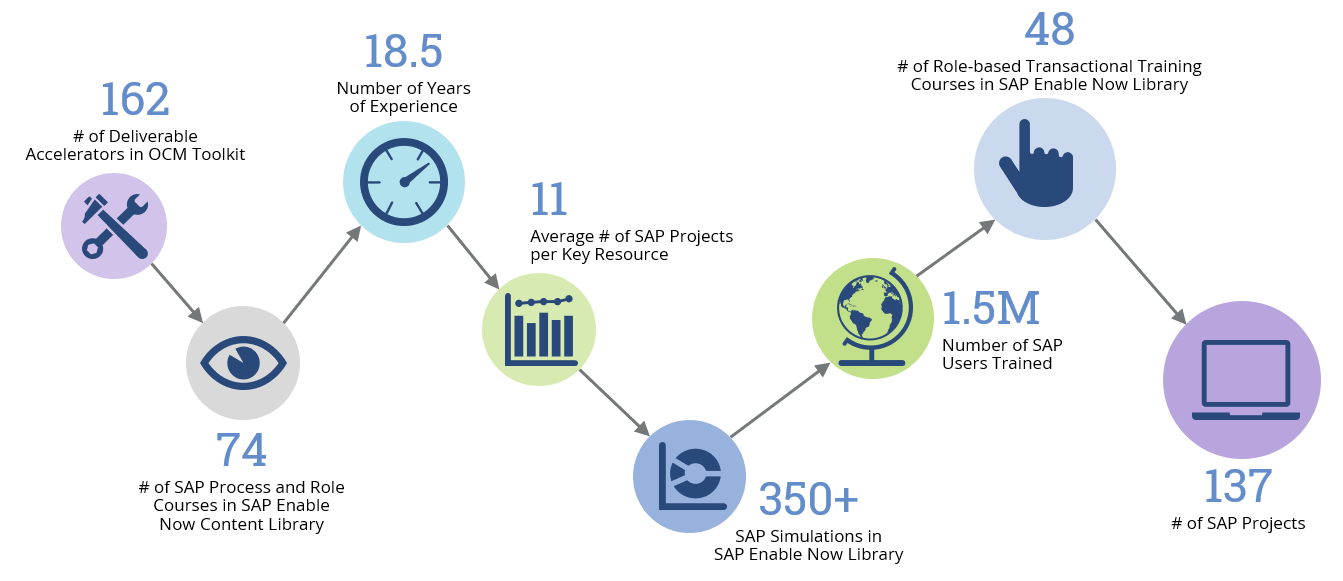 Figure 2: ISG's Training, Experience and Accelerators for SAP S/4HANA
Accelerate Your Move to SAP S/4HANA
Join ISG thought leaders for a webinar designed to help you accelerate your move to SAP S/4HANA. We'll talk about the common risks and how you can succeed despite them, especially if you decide to implement or upgrade to an "out of the box" S/4HANA solution for most functionality. Using OCM during the move can help a company save money, increase productivity, reduce errors and keep employee engagement high.
Contact us for more information.