In March, when the U.S. declared a national state of emergency, the retail industry went into survival mode. Non-essential businesses were forced to close their doors while essential businesses struggled to keep up with a spike in demand. And while the challenges for each retail channel were different, many retailers were scrambling to solve immediate and unforeseen problems with little to no strategy.
As the focus shifts toward re-opening the economy, retailers must navigate their way toward three "horizons" over the next 18 or so months. The first horizon includes planning for recovery from the initial shock of COVID-19 and developing a more developed short-term strategy as stores re-open over the next couple of months. These strategies will include a mix of "back to basic" cost cutting initiatives, building resiliency into the operating models of all aspects of the company and preparing for the new future with digital innovation to deliver the new "distanced" consumer experience. And, regardless of the means by which retailers deliver and consumers purchase goods and services, the health and safety of their associates, customers and the extended community is a top priority for all retail organizations and will shape this operating model and technology design.
Inventory and supply chain management are critical for retailers during the re-opening period. One challenge is recalibrating forecasts and orders as they start up supply chains to manage the staggered roll out of store openings, volatile demand in the short term and an uncertain holiday season.
Looking over the second horizon and into the second half of 2020 as the retail industry re-emerges, companies will be evaluating their long-term operating models, re-engineering their processes and investing in systems and technologies, such as automation and next-generation supply chain technology to improve agility and resiliency.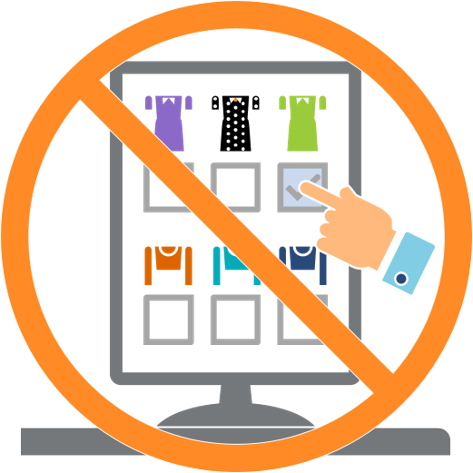 The "new future" in retail will spur a revitalization in the retailers' approach innovation. As consumers are deciding how and when they are ready to shop, retailers will have to determine where to place their digital bets. The demand for increased safety will undoubtedly change the in-store experience, eliminating, at least for a while, traditional in-store product sampling and other high-touch experiences. Interactive touchscreen experiences in the store – something many retailers embraced as a must-have customer experience element – are likely sidelined for the foreseeable future and potentially redesigned to an experience managed via the consumer's personal device.
E-commerce also will change as technologies like augmented reality (AR), which enable consumers to visualize products on their faces and bodies or in their homes, become more appealing with an increase in remote buying. Virtual shopping with the help of a store associate is another innovation that can help retailers scale remote buying. Social network e-commerce is likely to grow in popularity, with buying options becoming seamlessly integrated into social media feeds.
ISG is helping retail companies get through the current crisis with cost optimization and asset monetization and by developing horizon-two strategies that address operating model challenges. Our strategy services also help retailers look over the third horizon and position themselves for growth. Contact us to find out how we can help you.