What does the workplace of the future look like?
It's not a cubicle. It's not an office. It's not even the makeshift office you converted out of your spare bedroom or kitchen table during the pandemic.
The workplace of the future is not a place at all. Rather it's an ability – the ability to work from any place and almost anytime using the tools of choice. Anywhere, anytime, any platform.
The Workplace Is Impacted by the Workforce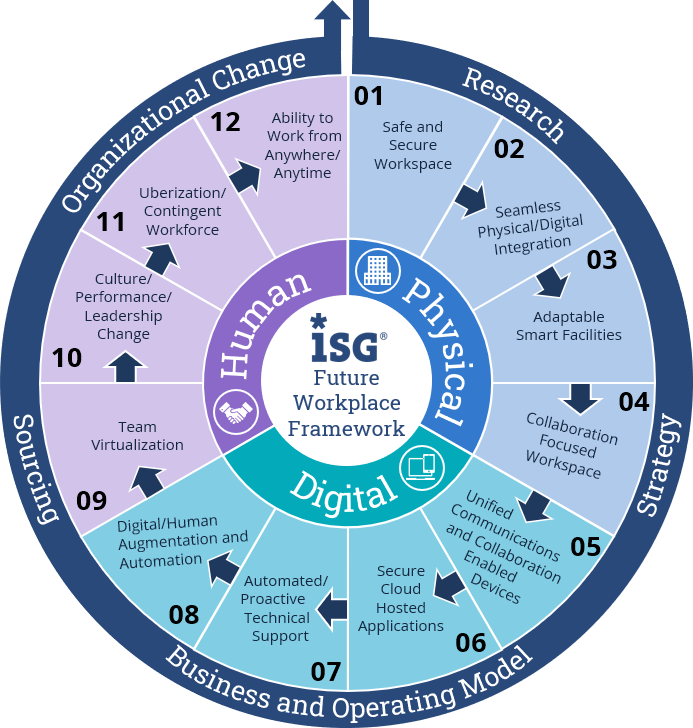 Figure 1. ISG Future Workplace Framework
Let's start by looking at what has shaped the workplace in recent months: lockdowns and self-isolation. Overnight, businesses closed their buildings and changed the way work is done, sometimes with dreadful consequences. IT firms and departments went into overdrive trying to figure out how to make work remote work first possible and then productive. The silver lining? By many estimations, the workplace evolved 5-10 years in the span of one year.
Between 2020 and 2021, the workplace was most impacted by the workforce.
The abrupt disruption of business processes catalyzed by the fact that the workforce could not spend time in close proximity has forever changed our viewpoint of the workplace. No longer is the digital workplace defined solely as the collection of laptops, desktops, monitors, IT support, collaboration tools, software and smartphones. Today, the digital workplace is the integration of the digital, physical and human workplaces. The intersections and dependencies between these three, as seen in Figure 1, are what is missing from most future workplace strategies.
A Workplace that Prioritizes Collaboration
Tomorrow's organizations will need to address these dependencies and intersections. They will focus the 12 capabilities outlined in the ISG Future Workplace Framework on creating a shared sense of purpose, a culture of collaboration and a way of tapping an ecosystem built specially to drive business value. The future workplace empowers and inspires people to do their best work – to communicate, collaborate and solve problems. It deepens engagement, spurs productivity and creates efficiency.

And though technology does not define the workplace of the future – it is a critical element, allowing an organization to attract the right talent, seamlessly bridge physical and digital workspaces, appeal to workers of different generations and integrate data into the decision-making process. A hallmark of the workplace of the future will be human employees working side by side with digital ones. Finding success in this new model requires a holistic and agile approach to digital enablement that allows an organization to transform processes and services in a strategic way to boost performance and reduce costs.

As the future workplace connects platforms and integrates new digital products and services, it will require new personas, systems, processes and roles to support the digital landscape. Digital enablement gives enterprises a structured way to constantly improve the user experience, increase digital competencies and promote business agility. Changing employee capabilities requires leaders to continuously identify gaps and up-skill and cross-skill employees so they are prepared to perform new job functions.
6 building blocks of the workplace of the future:
Assess the health of your operations: identify key cost and operational hotspots that provide the map for change and validate thinking
Test the business model: assess what worked and what didn't to create a plan of action and consider a new business model
Identify your capacity to deliver: create a clear understanding of how you need your employees to work in the future and how they want to work
Map operating model change: adapt your operating model to be more focused on the next-generation customer, employee and technology
Determine technology needs: determine the technologies and partners required to deliver the new operating model
Source your new business model: source the components identified in your new operating model, technology and future-of-work strategies
ISG helps the world's most forward-looking companies capitalize on human ingenuity, efficient processes and intelligent technology to build workplaces of the future. We have the expertise you need in cloud computing, automation, data analytics, change management, blockchain and Sourcing for Transformation© to make sure you assess, map and source the components right for your workforce. Contact us to find out how to get started.
About the author
Dee Anthony leads ISG's Collaboration and Experience Solution in the Americas and has over 24 years of leadership experience. As the Americas lead for C&E, Dee advises organizations on 3 different workplaces: 1) The Digital Workplace (technology and services used by the Workforce), 2) The Human Workplace (how work gets done, the processes and workflows, collaboration optimization), and 3) The Physical Workplace (where work is performed). Dee equips clients with the knowledge needed for successful transformations. Dee provides pragmatic visions in multiple disciplines including Collaboration and Experience and others such as IT Strategies, IT governance, project and portfolio management, organization and staffing constructs, IT and business alignment, finance and budgeting, enterprise architecture, sourcing and procurement, service management, security and risk, and information management. Dee's is considered as a thought leader at ISG introducing new and expanding existing solutions all while working with some of ISG's largest and most complex client needs.